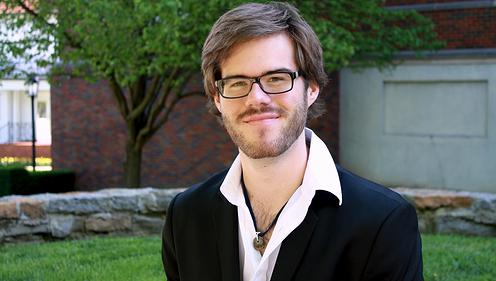 There's a special thrill associated with world premieres, especially in the classical music world. Today's composers draw from a dazzling palette, blending hundreds of years of Western musical history with a diversity of newer sounds, including flavors of jazz, pop, and electronica.
On Saturday, Seattle Metropolitan Chamber Orchestra wraps all the excitement and genre-mixing of contemporary classical music in a single program, featuring five pieces by composers from around the world. World premieres by up-and-coming composers join recent works by Gabriel Prokofiev and Alex Baranowski, both known for melding classical styles with pop influences. A symphony by local composer Alan Hovhaness rounds out the program, a tribute to Seattle's long, rich history of musical innovation.
Founded in 2009 by conductor Geoffrey Larson, SMCO functions as a pipeline for Seattle's young professional musicians. The orchestra provides these rising artists a place to study and perform classical masterpieces — both old and new — as they embark on their careers. Despite their relatively young age, the musicians of SMCO are an energetic group with the chops to match their enthusiasm.
Along with providing opportunities for young performers, Larson and SMCO also champion the work of emerging composers. This past year, the orchestra's first composition competition drew entries from around the world. Tampa-based composer Tyler Kline's sinfonietta was selected as the winner and will receive its first performance at Saturday's concert. Also set to debut is Binna Kim's The Letting Go. Kim's work draws inspiration from her Korean heritage as well as the experimental tinkering of 20th century composers Luciano Berio and Edgard Varèse.
SMCO concertmaster Rose McIntosh takes the spotlight for the first West Coast performance of Gabriel Prokofiev's Spheres for solo violin and orchestra. As the grandson of Sergei Prokofiev, London-based Gabriel can certainly boast of an impressive musical lineage. However, the younger Prokofiev has made a name for himself in his own right, finding acclaim as a composer, DJ, and founder of the Nonclassical record label and club nights. (Catch the globe-trotting composer in Seattle tonight as he debuts a new collaboration with the Seattle Symphony and local rapper Sir Mix-A-Lot.)
Like Prokofiev, fellow Londoner Alex Baranowski weaves between genres. He's collaborated with pop bands like The xx, and his work in musical theater recently earned him a Tony Award nomination. SMCO performs Baranowski's Musica Universalis for violin and orchestra, with McIntosh in the solo role. It'll be the first North American performance for this soaring, meditative work.