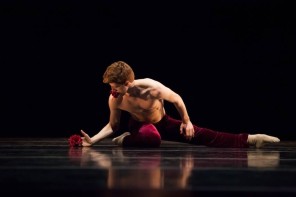 The light seems to drip down planes that are the front and back of Andrew Bartee, at the outset of L'Effleuré. Lighting designer Michael Mazzola catches Bartee from all angles throughout the course of Annabelle Lopez Ochoa's dance piece, whether "elastic technician" Bartee is soaring in a leap or sinking to his haunches in a grand plié, pulsing slightly to a rhythm like breathing or heartbeat.
Read »
Dear Constant Readers:
You can subscribe to The SunBreak for just $1 per month, and help keep the news & culture coming. Just $12 for a whole year!
Thank you!
Your SunBreak Delivery Options
is an online magazine of news & culture. A conversation about the things on Seattle's mind.