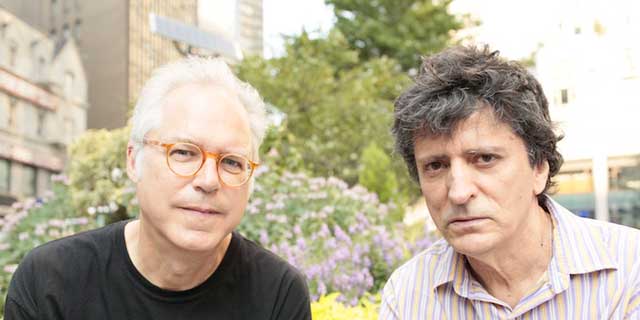 Make sure you're free next Tuesday or Wednesday night. That's because legendary jazz guitarist Bill Frisell, along with world-renowned Brazilian Bossa Nova / Jazz guitarist, drummer, percussionist, and singer Vinicius Cantuária are playing together at the intimate and lovely Jazz Alley.
These two fantastic musicians are playing together again, as they have done many times over the past 20 years. In 2011, the duo released the beautiful Spanish-language album Lagrimas Mexicanas. Having been a fan of Frisell's work for many years, I wasn't sure what to expect from his duet with Cantuária. It is absolutely gorgeous, and works like magic.
I anticipate what I hear on the recorded work to translate well to the stage at Jazz Alley. There's only one show each night, so make sure you buy early, as both nights are bound to sell out. Frisell and Cantuária, a rare treat that I am very much looking forward to.
As this is a show not to be missed, we have a pair of tickets to give away to the Tuesday night showing (both shows are at 7:30pm). All you'll need to do is send an e-mail to thesunbreak@gmail.com before 9am on Friday, July 25 with "Vinicius" in the subject line. A winner will be drawn at that time and notified shortly thereafter.
Tickets can also be found here.