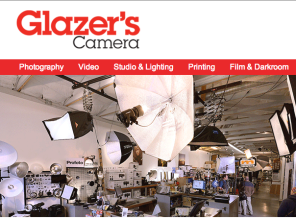 The Wolff Company, itself a third-generation, family-owned firm, has announced that "Glazer's will occupy the new mixed-use development's exciting two-story commercial corner on 8th same location where the store exists today." Glazer's is signing a long-term agreement that will allow them to move their rental and lighting and supplies locations in under one roof there at 8th and Republican.
Read »
Dear Constant Readers:
You can subscribe to The SunBreak for just $1 per month, and help keep the news & culture coming. Just $12 for a whole year!
Thank you!
Your SunBreak Delivery Options
is an online magazine of news & culture. A conversation about the things on Seattle's mind.