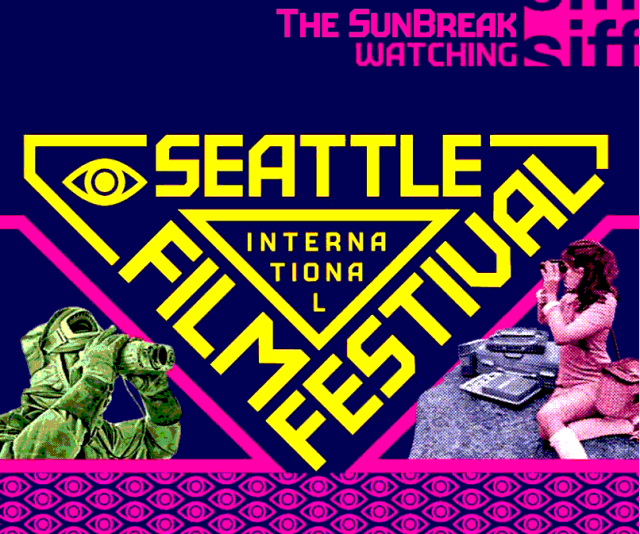 We're hitting the final days of the marathon that is SIFF 2015, and despite divergence in tastes, the viewing lists of ye olde SunBreakers  have overlapped more than once.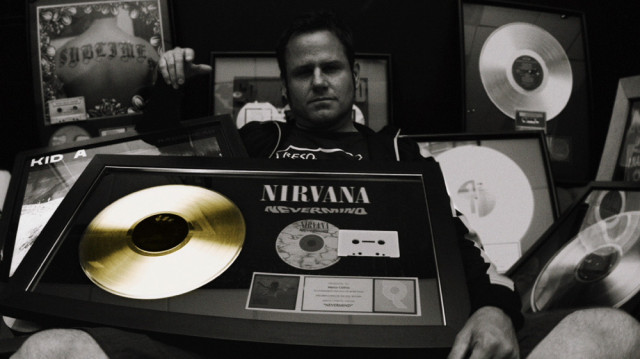 Chris: One movie that it looks like we have some unanimity is The Glamour and the Squalor, the documentary about Seattle's legendary radio figure Marco Collins. Tony wrote this excellent review here, and Josh registered his approval on Twitter, and I hope he expands on it here.
Collins, for the uninitiated, became a DJ at KNDD, Seattle's first "alternative rock" radio station in 1991, just before "grunge" had its moment. Collins wasn't a passive figure, though, and was often the first person, or the most enthusiastic, to play a lot of music that has been iconic before it became a fixture in our soundtracks (Nirvana, Beck, Weezer's "Undone (The Sweater Song)"). And he did it within the corporate radio constraints. Kinda. There's a very funny moment in the film where Collins is playing Pearl Jam's Vitalogy on the air well before it was it was authorized. He played it after 5 on a Friday so that Monday morning was the earliest Epic Records' lawyers could stop him. Something similar happened when a band he worked with (who also worked with producer Steve Albini) got an unfinished copy of Nirvana's In Utero album.
I can't claim any real critical distance here, but I went into the screening with some apprehension because I've known Marco Collins through the music scene over the last several years (not closely but he was more than kind to me on numerous occasions). I always found him to be a David Carr-like figure: a big-hearted luminary who publicly wrestled with his own demons but was also generous and supportive of younger bands and people who operate inside of the Seattle music scene. When he had a brief tenure a few years ago with the great – but ill-fated – online radio station Jet City Stream, he invited me to be on with him one time, though logistics kept it from happening (mostly inflexibility with my day job). I'm quite camera-shy and used to stutter terribly so I don't think it would have made for "great radio," and could have proven to be a disaster, but that invitation meant the world to me. It still does.
I'm glad that side of Marco Collins came through in the movie and it didn't build its entire narrative around myth-making and Collins' battles with addiction, though it would be understandable if it did.
Tony: I think we all enjoyed this a lot. I was struck that Collins' eagerness to hear and tout new sounds remains genuine and undiminished after three decades; and I like that he really opens up about his various issues without the movie descending into bathos (kudos to director Marq Evans on that front). You get a fascinating peek by proxy into the evolution of music consumption over the last three decades, too.
Josh: I found all of the pieces about the changing modes of music consumption to be fascinating. The clever mix of archival and what I suspect to be cleverly 'faked' old footage of Seattle paints a picture of a town so far removed from the mainstream cultural conversation before Collins re-launched 107.7 as "the End" that I would've loved to hear more about exactly how it was that a Seattle radio station in the early 1990s ever became influential at all!   I imagine that a whole sequel could be made just about the shifting landscapes of the airwaves (this movie had nary a mention of listener-powered KEXP or other highly influential, non-commercial, cultural 'curators').
But ultimately, that wasn't the movie and I can accept that digging into technicalities would've dragged down the fascinating story of the guy at the center of this revolution. I thought that it was very much to Evans's credit that he didn't even try to tie everything up into a neat "happy ending". Doing so would have been tempting — and there were certainly marks along the way like the passage of Referendum 74, a reconciliation with his father, and that pawn shop search for a lost piece of beloved memorabilia that could've been inflated into a triumphant freeze frame finish. But instead, he made the much more honest and inspiring choice to close just as Marco's seemed to be at a place of hopeful uncertainty, acknowledging that his story remains very much a work-in-progress. This was by far the rowdiest and most appreciative crowd that I've encountered at any SIFF screening this year and the standing ovation before the Q&A demonstrates just how many friends Collins still has in this town, all of whom are rooting for his next act to be even more successful.  (4.5★)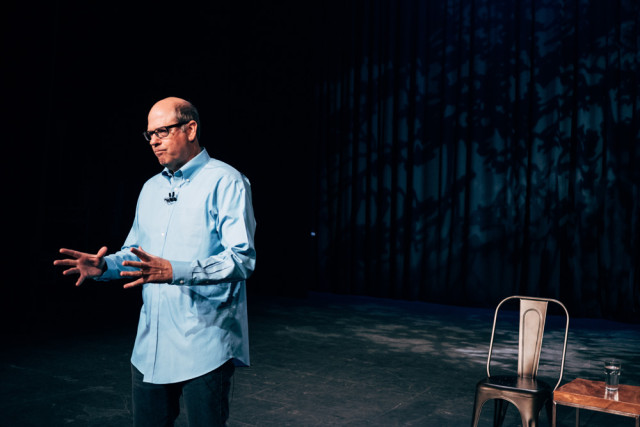 Chris: Another movie that I enjoyed for similar reasons was The Primary Instinct, the concert documentary about character actor/podcaster Stephen Tobolowsky. The Tobolowsky Files has become a hit because of his personal stories of being "oh yeah, that guy" in something like 200 movies and TV shows. The movie is a recording of a show he put on at the Moore Theatre.
Tobolowsky frames the performance around a kid from Bellevue asking him at a previous show why he tells stories, and for a brief moment, I was worried that he would have quoted Joan Didion, like way too many amateur personal essays I've read, saying "We tell ourselves stories in order to live." Thankfully, he didn't. Instead gave a very thoughtful, and long answer.
But the movie was very sweet and affecting. I found that I really loved hearing Tobolowsky tell about his personal and Hollywood stories. I'd like to do more of that, and I know where to find his podcast.
At the screening I went to, there was one very funny moment I want to share. During the Q&A, someone asked Tobolowsky what advice he'd give to his younger self (I know). Director David Chen interrupted Tobolowsky's answer by saying "Not appear in Atlas Shrugged 3." He had to repeat and explain his joke because some people missed it (probably a majority), but I got it the first time and it was hilarious.
Josh: Yes, an incredible perk of making a "concert film" about an incredible storyteller is that you're almost guaranteed to get great answers regardless of the question! I really didn't know much about the movie going in — Chen has been plugging it on the Game of Thrones Podcast he co-hosts for weeks and the timing was convenient to my schedule — so it took me a little bit to adjust to the fact that most of the running time was a single performance and not a typical documentary structure. Without knocking the heart of the film itself (which you've already sold convincingly), I think that my favorite parts of The Primary Instinct were probably the candid "Hollywood Stories" endcaps and the post-film discussion that illuminated how the film, live performances, and podcasts came into existence. I kind of wish that some of that backstory had made it onto the screen, but still thought that it was very nicely done. (4★)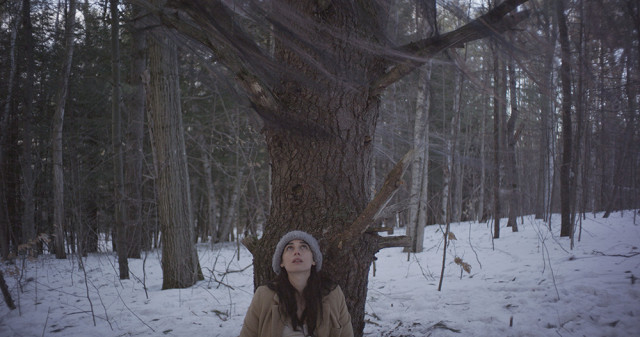 Tony: One of the most pleasant surprises for me this last week was H., a US/Argentinian co-production that welds indie character study with end-of-days/science fiction unease. The Stranger hated it for the reasons I loved it: It's an odd, slow burn of a film that doesn't lay out its cards all at once. What starts out feeling like an indie drama gradually gives way to a truly creepy sense of mounting dread, as the town of Troy, NY experiences a bunch of wiggy shit that may or may not have been triggered by a meteor shower.  Any further elaboration would spoil some of the movie's carefully-crafted disorientation. No, it doesn't always make literal sense, but guess what? Most nightmares don't, and pound for pound,  H. chilled me more than anything I've seen at SIFF 2015.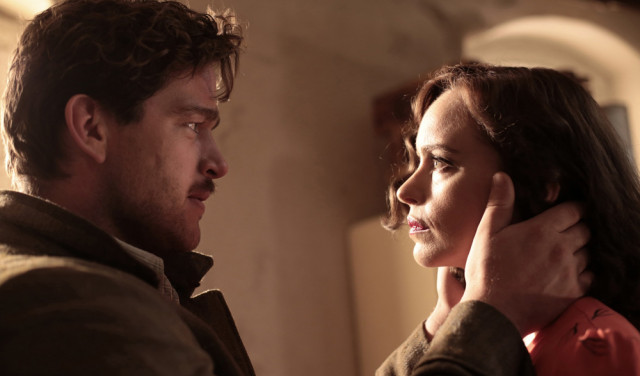 Josh: I had pretty good luck this week, too. In one of the biggest standouts, Nina Hoss gives an breathtaking performance in Phoenix as a concentration camp survivor who returns to Berlin with a new face. Upon her recovery from extensive facial reconstruction, the former singer explores the rebuilding city's nightlife where she encounters her husband who no longer recognizes her.  Explaining the schemes and ensuing revelations here, though, might rob viewers of some of the film's greatest treats. Instead, I'll just say that this has a place near the top of my list and kept me guessing until the last note.  (5★)
On the other hand, I was grateful for having read "spoilers" about the ultimate resolution Lamb. Even having a sense of where it was (or wasn't) going, of the film, nothing was quite as uncomfortable to watch. An exceptionally well done film with lots of local connections, this adaptation finds actor/director Ross Partridge somewhat inexplicably befriending an eleven-year-old girl (stunningly great Oona Laurence) and convincing her to take an illicit, if beautifully photographed, road trip to a remote Wyoming cabin. I still haven't untangled my feelings about it, but am glad that I saw it, with 'spoilers/reassurances' in hand. (4.5★)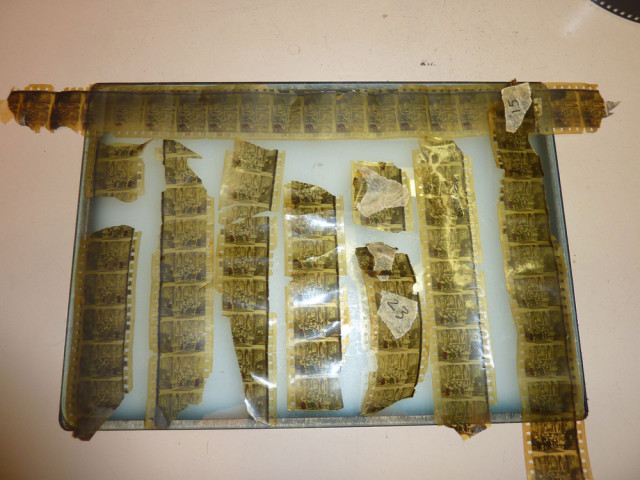 Tony: SIFF's definitely delivered on the reissue/archival front this year, but the crown jewel of archival presentations, hands down, was Saved from the Flames, which gathered vintage films rescued from nitrate disintegration into one lively, eye-opening, and extremely entertaining compilation. Deftly hosted by historian Serge Bromberg (who also accompanied some of the films on piano), it showcased a restored print of A Trip to the Moon (the first great sci-fi film), some haunting 1906 footage of San Francisco pre-and-post earthquake (the first great documentary?), Buster Keaton's last silent short (1923's The Love Nest), and lots more. Anyone who assumes that old and/or silent films can't be as funny, dazzling, and relevant as anything on a screen today woulda had that canard blown out of the water.
Josh: On the topic of old movies, somehow, my only documentary of the week was Chuck Norris vs. Communism, the improbable story of how hundreds of VHS tapes of Western films made it under the Communist radar and into private home-based screenings in 1980s Romania. The smuggled tapes were almost entirely dubbed by one woman, whose tireless simultaneous translations were fueled almost entirely by an obsession with getting to see these contraband films before anyone else. Interspersed between clips campy and cinematically classic, the documentary also included lots of recollections from a wide range of people who illicitly watched the tapes whose role (if any) in contemporary Romanian society was not clear to me (they might, however, be familiar faces to the HBO Europe audience). Overall, even as their stories became somewhat repetitive, I remained fascinating about how even inadvertently these Hollywood films communicated capitalist values: from the immense wealth that they brought to the kingpin at the top of the pyramid smuggling scheme, to the extra cash earned by the people who hosted video nights, to the not-entirely-accurate vision of opulent Western live that they presented to viewers.  (4★)
Tony: My winning streak of docs continued unabated these last seven days. Being Evel, a loving biopic about 1970s icon and photo-extreme sports pioneer Evel Knievel, hit all the right notes, capturing the excitement of Knievel's daredevilry while still acknowledging the very dark streak threading through the guy's character. I'd completely forgotten how utterly huge a figure Knievel was back in the day, and this movie chronicles the evolution of his superstardom solidly.
I also enjoyed Colin Hanks' All Things Must Pass, a solid doc chronicling the rise and fall of Tower Records, formerly the largest record store chain in the world. It'll definitely play more compellingly to folks who actually combed a Tower outlet (count me in on that group), but it also finds some drama and humor in the ragtag bunch that created and ran the chain in its halcyon days.
I'm still trying to figure out whether my extreme fondness for two more documentaries, The Black Panthers: Vanguards of the Revolution and Don't Think I've Forgotten: Cambodia's Lost Rock and Roll, is due to the excellence of the filmmaking, or the inherently riveting subjects. Either way, both of these maintained SIFF 2015's high doc standards. The former covers the evolution of the Panthers' movement with an immediacy that makes it one of the most vital history lessons I've ever gotten. Don't Think I've Forgotten, meantime, explores Cambodia's flourishing rock and roll scene in the 1960's and '70s–and how the harrowing shrapnel of the Khmer Rouge regime hurt and killed so many of its players.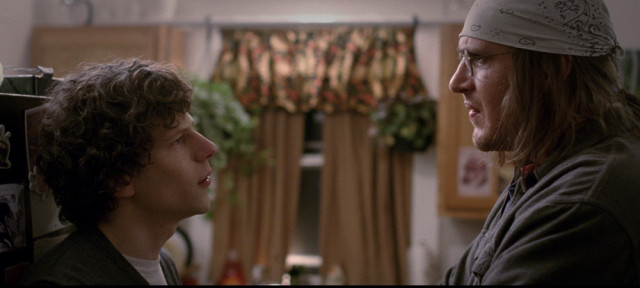 Josh: More of a historical re-creation than a documentary, seeing Jason Segel re-animating David Foster Wallace in The End of the Tour stirred far more feelings that I expected. Infinite Jest is unquestionably one of the most influential novels in my own personal literary canon, but despite having read it soon after its publication, impractically dragging the giant trade paperback along on a college road trip, I have few contemporary memories of actually seeing Wallace beyond the bandana book jacket photos. So, I don't know how accurate Segel's performance was, but it felt chillingly accurate and entirely non-parodic. Getting to see this big, sad, anxious, obsessive, image-conscious, dog-loving human interfacing with David Lipsky (maybe someday Eisenberg will get to play a character who's totally secure and not beset by low-level competitive jealousy, but for now he's among the best we have) on a long car trip was a real gift. There's not a huge amount of plot, but their rich underlying dynamics of their conversations — both have much to gain and lose from the experience — is more than enough to carry the film. The film also makes 1996 seem like the ancient past and, like Almost Famous, contributes to the portrayal of Rolling Stone reporters as perpetually less cool than their subjects. In a strange convergence, like another SIFF favorite Me and Earl and the Dying Girl the movie makes incredible, if emotionally devastating, use of Brian Eno's  "the Big Ship" in a key moment. (5★)
Tony: I'm right with you on End of the Tour, Josh. This unlikely buddy story between journalist David Lipsky and doomed literary giant David Foster Wallace deftly created an odd but winning buddy story with emotional ebbs and flows that never once missed a beat. And Jason Segel's portrayal of Wallace is rendered with casual, unforced brilliance. If it wasn't so subtle and fine-tuned, I'd pick his work as a shoo-in for an Oscar nod.
Josh: Given the author, it's impossible to resist adding just one endnote:  I found it borderline bizarre that there was no mention or explanation for why the their epic interview never saw publication until after Wallace's 2008 suicide.  Lipsky later published it as a stand-alone book (on which the film is based) in 2010.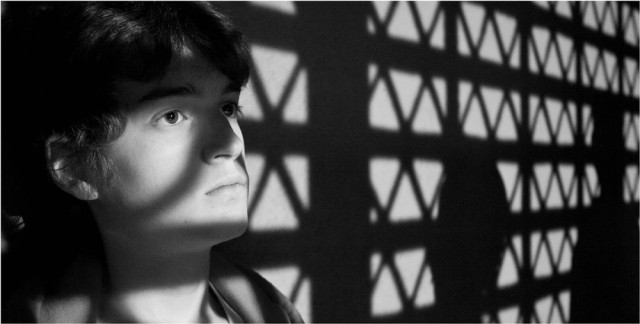 And, I suppose, while we're getting metafictional and postmodern, it's as good a time as any to mention Güeros, an aggressively cinematic and self-aware Mexican film, set in 1999 but filmed like the French New Wave. It picks up as a teen from Veracruz is sent to live with his collegiate brother in the middle of the student strikes and follows them on an journey through various locales and cultures in search of a dying rock legend. Director Alonso Ruiz Palacios has a fantastic eye: the movie is more a series of funny interlinked moments that occasionally drift into magic realism, but they're so dazzlingly filmed in stunning black and white Academy ratio that nearly every dreamy shot would be suitable for framing. (5★)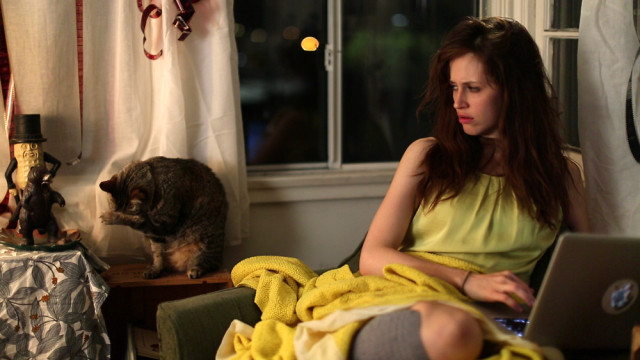 Tony: OK, confession time: I saw the Talking Cat movie, and I liked it. A lot. Chatty Catties posits a universe in which housecats communicate telepathically with their people (no, the movie doesn't explain why). It's as much a take on the inherent dysfunction of human-to-human relationships as it is about talking cats, but director Pablo Valencia nonetheless gets a huge amount of comic mileage out of his high-concept setup. Hard-of-hearing and deaf performers voice the tabbies, a conceit that likely flirts with political correctness for some. But the voice artists–especially John Autry II as lead cat Leonard–sport terrific comic timing, and there's a surplus of genuinely funny dialogue. I haven't laughed this hard at a movie  in a long time.
I also went to the Studio 54 Experience party commemorating the screening of the Director's Cut of 54. I had never seen the original theatrical cut, so I can't speak for how much director Mark Christopher's preferred version improves on it.  But one tagline that continually popped up in my head as I watched it was "Boogie Nights, with Nutri-Sweet".  I appreciate and respect that this new cut makes this chronicle of the world's most famous discoteque much gayer (and, by extension, more honest). Even with that in mind, though, 54 is neither fish nor fowl: It's too earthbound to appeal to camp fans, but still too clumsily-executed to even begin to hold a candle to Boogie Nights (its obvious model).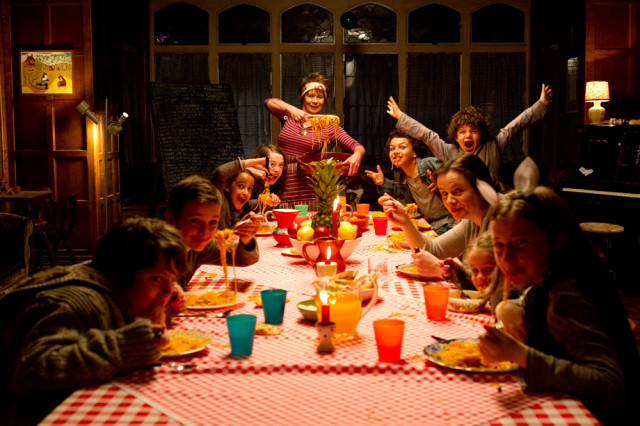 Chris: When I went into seeing Molly Moon and the Incredible Book of Hypnotism, I was hoping that Christopher N. Rowley's movie would do something similar to local ice cream queen Molly Moon Netizel's 2012 book of recipes like Charlie Kaufman did to Susan Orlean's The Orchid Thief, but that wasn't the case! At all. I guess I should have actually read the film synopsis in the program catalog.
It's ostensibly a "kids'" movie about a young orphan who finds a high-coveted book at the library and uses the lessons in the book to hypnotize her way into an opulent London hotel, pop stardom, and the heart of the cruel headmistress at her boarding house. Not necessarily in that order. For someone who treats Selfish, Shallow, and Self-Absorbed like it's the bible, Molly Moon is actually quite delightful.
Tony:  I also really enjoyed Liza the Fox-Fairy, a gently surreal fantasy about a lonely young Hungarian woman convinced she'll soon transform into a fox-headed spirit. Oh, and Liza's good pals with the mischievous, sometimes homicidal ghost of a Japanese faux-Elvis pop singer, too. It's definitely on the same tip as Delicatessen and Amelie, and while it doesn't quite hit those films' sustained brilliance, it's still genuinely charming and clever without feeling like it's straining to do so.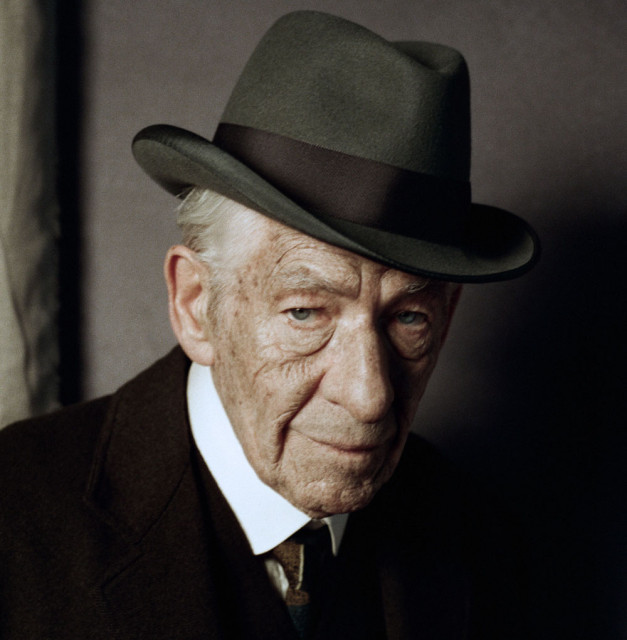 Josh: Perhaps primed by a couple of masterful seasons (serieses?) of Benedict Cumberbatch as Mark Gatiss's modern Sherlock, my excitement about seeing Ian McKellan as Mr. Holmes ran pretty high. In Bill Condon's hands, we find the the title detective doddering, struggling with dementia, and with a precocious child instead of dear old Watson. This often sappy eldercare take, combined with a permanently angry Laura Linney (perhaps infuriated with being stuck with an inconsistent accent and unclear motivations) unfortunately diminished the fun that I was hoping to find in this latest re-interpretation. (2.5★)
Chris: Josh, I register your complaints about Bill Condon's Mr. Holmes, but I disagree a little. I thought despite the film centering around Sherlock Holmes being 93 years old and suffering from dementia, it had a lot of subtle humor and found the precocious child having such an interest in Holmes's stories quite fun. While Ian McKellen's Sherlock Holmes is aging and his body and mind aren't working the way it used to, I never found him to be pitiable.
Tony:  Finally, The Fire is an Argentinian relationship drama about a couple attempting to rent a new apartment, only to have the seller delay the transaction for one day.  The added time, as it turns out, only amplifies the already-extant tension between the pair. The movie's anchored by two terrific central performances by Pilar Gamboa and Juan Barberini, and it burns brightest (sorry) when it hones in most tightly on their awkward, sometimes violently passionate, and queasily genuine interactions with each other.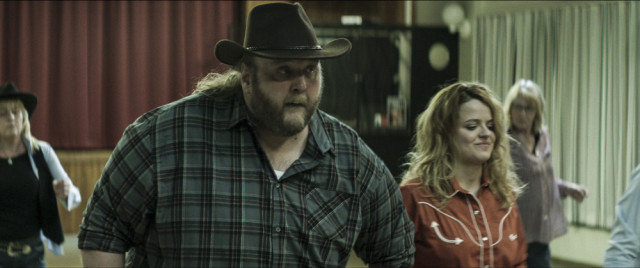 Josh: For me, Elephant Song was a movie that hung together mostly on performances. In it, Xavier Dolan is a wily pachyderm-obsessed psych patient who's dominates a quid pro quo session with a psychiatrist (Bruce Greenwood) who's trying to solve the mystery of a disappearing colleague. Despite being adapted from a play, the film rarely feels 'stagey', making great use of camerawork and richly appointed sets to feel well suited to the big screen throughout.  (4★)
In contrast to the doctor-patient fireworks above, Virgin Mountain (Fusi), is a much quieter yet very effective bit of character work centered on the small victories and unjust defeats of a fortysomething who still lives with his mother and is bullied by the jerks at work. Being pushed out of his homebound life of World War II reconstructions and into line dancing lessons by his mother's new boyfriend (who wants some time at home alone) changes some things but not others. As only a native would do, Dagur Kári's new film about a gentle giant shows off much of the Icelandic character, little of its scenery. (4★)
We have just the weekend left to soak up the SIFF. Keep track of the SunBreak's SIFF coverage on our SIFF 2015 page, plus news updates and micro-reviews on Twitter @theSunBreak.