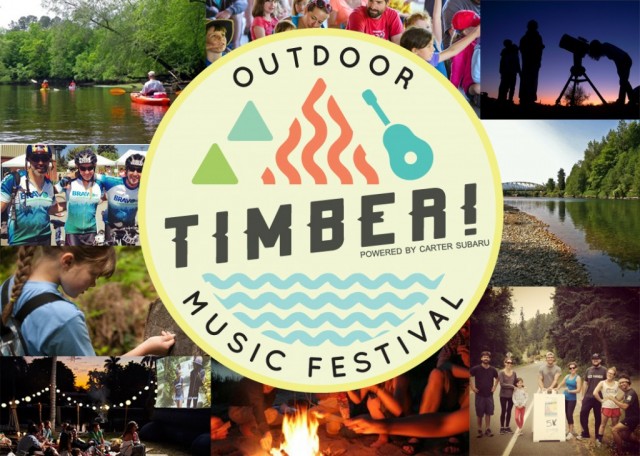 Timber! Outdoor Music Festival is coming up next weekend in lovely Carnation, Washington. It's in its second year. Last year, Tony wrote that it "looks to be one of the indisputable highlights of the summer concert season." By all accounts, it's a fun time with a great music lineup (Charles Bradley! J. Mascis! Damien Jurado! The Physics! Tea Cozies! Grynch! Full schedule here!) and plenty to do outside of watching live music, like outdoor movies, hiking, kayaking, and more. Basically, it's like a summer camp weekend with beer and great music.
This all goes down next Thursday through Saturday (July 24-26). So we'd like to send one of our readers (and a guest of their choosing) to Timber! Fest next weekend. It's easy, just send an e-mail to thesunbreak@gmail.com before 9am on Tuesday morning (July 22) with "Timber!" in the subject line. We'll draw one name at random and then notify them shortly thereafter. It's all ages (and fun for the family!).
You can also purchase tickets here, should you not want to leave your weekend plans to chance.