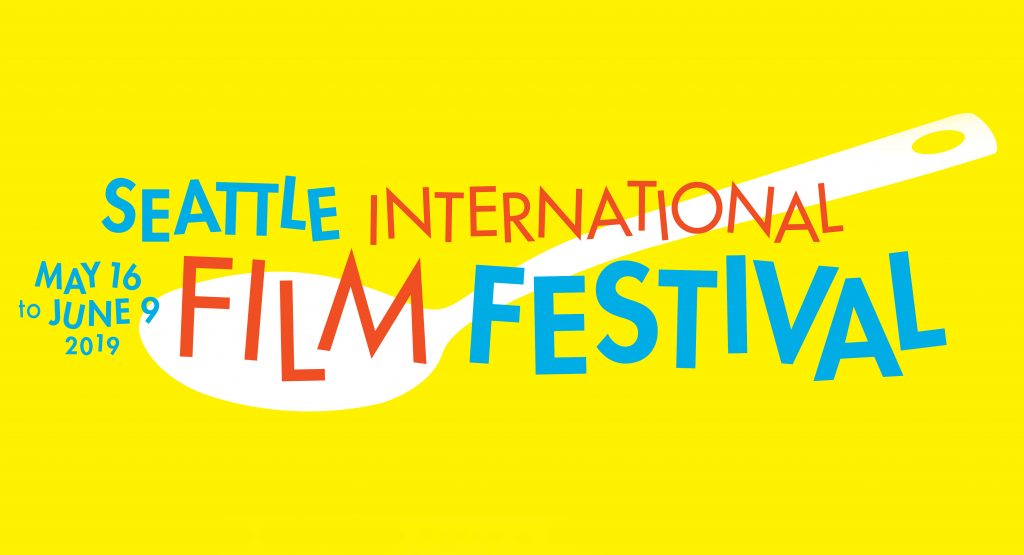 David Crosby: Remember My Name (USA | 2019 | 95 minutes | A.J. Eaton)
FRIDAY, MAY 24, 2019 – SIFF Cinema Uptown – 6:00 PM
SATURDAY, MAY 25, 2019 – AMC Pacific Place – 1:30 PM
The rock legend looks back on his career, his family, his loves, and all of the bridges he's burnt, as he's publicly despised by at least half of Crosby, Stills, Nash, and Young (I don't think Stephen Stills' opinion of Crosby is mentioned in the film, but Graham Nash's sure is). Still, the music is great and Crosby is self-aware enough to realize the damage he's caused.
Enormous: The Gorge Story (USA | 2019 | 64 minutes | Nic Davis)
SATURDAY, MAY 25, 2019 – SIFF Cinema Uptown – 2:30 PM
TUESDAY, MAY 28, 2019 – Lincoln Square (Bellevue) – 6:30 PM
This short documentary wildly succeeds in its mission: to capture what makes seeing live music at the Gorge Amphitheater in Quincy, WA unique and special. I can best sum that up with "you had to be there, at least once." It's far from perfect: I think everyone interviewed is white and every musician interviewed is white and male, and holy fuck is there a lot of Dave Matthews (just like the Gorge's lineup this summer). He's also weirdly sedated here. Still, there's a cool story about Dave Matthews jamming with Jason Mraz, who was then an unknown booked to play in the Gorge parking lot over what was called "Dave Weekend." The biggest complaint I have about going to the Gorge is that it's 140 miles away from Seattle (and I don't like to drive), but this documentary reminds us that the 2 1/2-to-3 hour drive is totally worth it.
The Farewell (USA | 2018 | 98 minutes | Lulu Wang)
SUNDAY, JUNE 9, 2019 – SIFF Cinema Egyptian – 6:00 PM
SIFF's closing night film stars the ascendant Awkwafina as a Chinese-American who returns to visit her family while they keep her terminally-ill grandmother in the dark about her condition. It's a nice family drama that is well-acted across the board.
Fight Fam (USA | 2019 | 49 minutes | Ruben Rodriguez Perez)
TUESDAY, MAY 28, 2019 – Pacific Place 11 – 7:00 PM
WEDNESDAY, MAY 29, 2019 – SIFF Cinema Uptown – 4:00 PM
The Montenegro family of Issaquah doesn't quite fight the same way that other families do. Amy and Dex are both MMA fighters, and two of Amy's daughters are also taking on their sport. It's a good sports documentary with a local angle, and some high-profile cameos from the MMA world (Holly Holm, Ronda Rousey).
Making Coco: The Grant Fuhr Story (Canada | 2018 | 73 minutes | Don Metz)
SATURDAY, JUNE 1, 2019 – Shoreline Community College – 6:00 PM
SUNDAY, JUNE 2, 2019 – SIFF Cinema Uptown – 6:30 PM
SUNDAY, JUNE 9, 2019 – SIFF Cinema Uptown – 12:30 PM
You must be a pretty special hockey player when "the Great One" calls you the greatest, which is exactly what happens early on in the documentary Making Coco, about Hall of Fame goaltender Grant Fuhr. Fuhr had one of those careers that lends itself to a great sports story: he didn't play well when he was scouted by NHL teams, but became one of the greatest goalies the league has seen; he set the record for most games by a goalkeeper in a season, and then the next year, he even played 73 of 81 games after ACL/MCL surgery. Oh and he was the first black player to win a Stanley Cup and be inducted to the Hockey Hall of Fame. I've watched a lot of sports documentaries, and I don't think I've seen one whose subject is as easy to like as Grant Fuhr. If he has any bitterness (and he certainly is entitled to it, from his year long suspension for drug use even though he never failed a drug test, or the injury that bounced him from the playoffs in 1996), he doesn't show it. If you're a sports fan, you'll want to see this movie. I mean, you'll want to hang out with Fuhr and maybe go golfing with him or grab a beer, but watching the movie is pretty great, too.
The Nightingale (Australia | 2019 | 136 minutes | Jennifer Kent)
SATURDAY, MAY 18, 2019 – SIFF Cinema Uptown – 9:00 PM
THURSDAY, MAY 23, 2019 – SIFF Cinema Egyptian – 9:30 PM
This is one brutal movie and is not for the squeamish. It is, however, very good. Aisling Franciosi is Clare, an Irishwoman condemned to Tasmania, who seeks revenge against the British soldiers who committed numerous violent acts against her family. It's long and rough, but it's a journey worth taking, even if it's not a pleasurable one.
Raise Hell: The Life & Times of Molly Ivins (USA | 2019 | 91 minutes | Janice Engel)
FRIDAY, MAY 31, 2019 – SIFF Cinema Uptown – 7:00 PM
SATURDAY, JUNE 1, 2019 – SIFF Cinema Uptown – 12:30 PM
"Do good, have fun, and raise hell" is what the legendary writer Molly Ivins said about going into journalism, fully aware that it isn't a lucrative profession. Ivins' life gets the big screen treatment in this documentary that is exactly as fun and funny as she was (ie: very). Her voice is one I think is most missing from politics today: the populist, leftist Texas woman that is funnier than hell, who relished skewering blowhards of either party and whose skewering was on behalf of the average person. There's a lot of truth about politics that holds up today (the Democratic leadership remains feckless, for example). Ivins died in 2007, after a lifetime of heavy drinking and from breast cancer. As much as I miss her voice, she did go before having to deal with Ted Cruz. We could all be so lucky.
Roll Red Roll (USA | 2018 | 80 minutes | Nancy Schwartzman)
MONDAY, MAY 20, 2019 – Majestic Bay (Ballard) – 4:30 PM
TUESDAY, MAY 28, 2019 – SIFF Cinema Uptown – 6:30 PM
WEDNESDAY, MAY 29, 2019 – SIFF Cinema Uptown – 4:30 PM
This is one of the most potent documentaries I've ever seen. Focusing on the Steubenville, OH high school football players who raped drunk teenager at a party, the movie shows what lengths to protect the players from any consequence for what they did. And they might have succeeded, with the lauded football coach Reno Saccoccia running interference for his rapist (and accomplice) players or the administrators trying to sweep the matter under the rug, or the townspeople who sued the blogger who (truthfully) exposed what happened, until Anonymous hacked the high school's website and posted a YouTube video of students laughing about the assault. There's no narration, only Schwartzman laying out the facts of the case and letting you draw your own conclusion, that this is a truly, truly fucked up case. Though it's fucked up not for being unique, but for being so similar to similar situations at Baylor University, or University of Montana, or Penn State. Even football teams I care about are not immune. Fuck us all.
Running with Beto (USA | 2019 | 95 minutes | David Mogdigliani)
FRIDAY, MAY 17, 2019 – SIFF Cinema Egyptian – 6:30 PM
SATURDAY, MAY 18, 2019 – SIFF Cinema Uptown – 12:30 PM
About an hour or so after I left the theater for this movie, I saw the headline of Vanity Fair's daily newsletter was "How the Media Fell Out of Love with Beto O'Rourke." O'Rourke's presidential campaign has been, in a word, embarrassing, but when he ran for US Senate in Texas in 2018, he was an empathetic and charismatic candidate who is easy to like. He visited every county, regardless of how red it was, and damn near upset the smarmiest politician I've ever seen. Yet, I don't recall a single policy idea in the entire movie. Infinity War ended with Thanos wiping out exactly half of humanity, and this ending is scarier: at least six more years of US Senator Ted Cruz.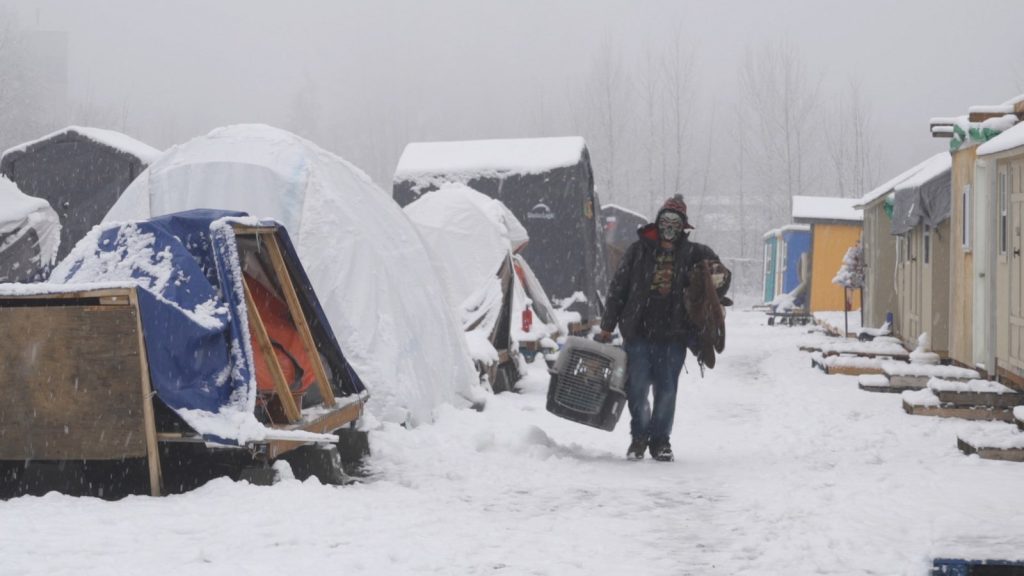 Stories of Us: Camp Second Chance (USA | 2019 | 50 minutes | Melinda Raebyne)
SATURDAY, JUNE 1, 2019 – SIFF Cinema Uptown – 12:00 PM (World premiere)
SUNDAY, JUNE 2, 2019 – SIFF Cinema Uptown – 2:00 PM
Northwest filmmaker Melinda Raebyne wanted to understand the plight of Seattle's homeless population, so she lived in a homeless camp while filming this documentary. It's told mostly through interviews with homeless people, often the voice missing from the discussion on homelessness – unless they're not actually homeless. This documentary is an exercise in empathy. At a short 50 minutes long, it's a movie everyone who lives in Seattle owes it to themselves, unless they already saw the vile "Seattle is Dying" feature on KOMO. Then they should watch it twice.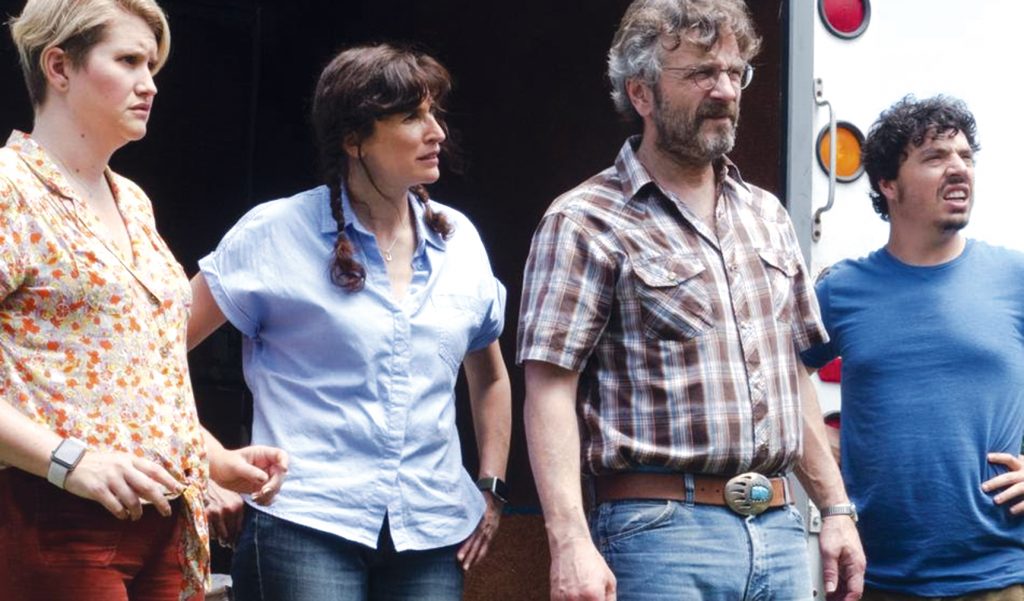 Sword of Trust (USA | 2019 | 89 minutes | Lynn Shelton)
THURSDAY, MAY 16, 2019 – McCaw Hall – 7:00 PM
When Cynthia's late grandfather reverse mortgages his home out of his will, all she (Jillian Bell) is left with is a sword and an incoherent letter explaining its story. With the help of a pawn shop owner with dollar signs in his eyes (Marc Maron) and his dopey assistant, and Cynthia's partner Mary (Michaela Watkins), they set out to sell the sword to some weirdos that believe it helps prove the South actually won the Civil War. Maron is particularly funny in his role. My love of Lynn Shelton's films is well-documented, but this is her funniest movie since Hump Day, and among her very best. It's a great start to #SIFF2019.
We Are the Radical Monarchs (USA | 2019 | 97 minutes | Linda Goldstein Knowlton)
SUNDAY, MAY 19, 2019 – Ark Lodge Cinema (Columbia City) 1:00 PM
SATURDAY, JUNE 1, 2019 – SIFF Cinema Egyptian – 11:00 AM
SUNDAY, JUNE 2, 2019 – AMC Pacific Place – 1:30 PM
If this isn't one of SIFF's most beloved documentaries come mid-June, I will be very, very surprised. This doc profiles the Radical Monarchs, a Girl Scouts-like group for young, girls of color with an explicit focus on social justice, in the Oakland/Bay Area. What I most admired about this movie was its focus on the scout leaders giving the young girls to answer their questions honestly and building the world they want to see. I know that when I was growing up, media and classmates filled the vacuum of questions on identity, and the results weren't great. The troop leaders are heroic, they're absolutely putting in the work and they know that it'll be decades before they see the results of their efforts. Even us non-believers recognize they're doing God's work.
Who Let the Dogs Out? (Canada | 2019 | 70 minutes | Brent Hodge)
FRIDAY, MAY 17, 2019 – SIFF Cinema Uptown – 9:15 PM
SUNDAY, MAY 19, 2019 – AMC Pacific Place 11 – 3:30 PM
SATURDAY, MAY 25, 2019 – Shoreline Community College – 8:30 PM
This is Brent Hodge's fourth documentary to play at SIFF since 2014 (my favorite of which is Pistol Shrimps, about Aubrey Plaza's rec league basketball team). Here, he follows artist Ben Sisto as he dives into the surprising (or not) long and messy history of the Baha Men's ubiquitous hit "Who Let the Dogs Out?" Weirdly, the movie begins at the Barboza and includes a stop at Safeco Field (where he credits Mariners VP of Marketing, Gregg Greene of helping popularize the song by making it a reserve player's walk-up music before Alex Rodriguez requested it for himself, in 2000). So there's a lot of Seattle in this movie. It's a fascinating look at the competing agendas and histories (some of it revisionist) about who was responsible for this hit song. Is the movie worth watching? They're good dogs, Brent.
X: The eXploited (Hungary | 2018 | 114 minutes | Karoly Ujj Meszaros)
WEDNESDAY, MAY 22, 2019 – Ark Lodge Cinemas (Columbia City) – 8:45 PM
FRIDAY, MAY 24, 2019 – AMC Pacific Place – 9:00 PM
SUNDAY, MAY 26, 2019 – SIFF Cinema Egyptian – 9:30 PM
This super-tense Hungarian thriller is a compelling noir that draws you in as the plot progresses. Only Eva, a detective with panic attacks when she goes anywhere near a crime scene, can see that the recent string of suicides are actually …murders? The deaths are connected by some radicals who believe in political violence. The acting is great, as is the pacing. I loved this movie.
Keep track of the SunBreak's ongoing SIFF coverage on our SIFF 2019 page, plus news, updates, and micro-reviews on Twitter @theSunBreak.