Hard to believe that the seemingly never-ending Seattle International Film Festival's ever comes to an end, but here we are entering the final week of the festival itself (SIFF, however, lives on through year-round cinema and programming). Whether you've been slacking on filmgoing to take advantage of the weather or saving money on sunscreen by spending as much time as possible in the dark, there are a few more days to make the most of our city's ongoing cinematic marathon.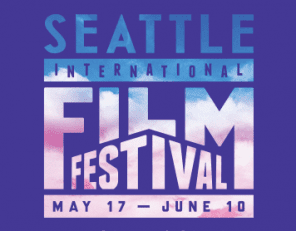 First, there are a bunch of special events going on this week for filmmakers and filmgoers alike. Tuesday night at the Film Center, experts convene for a panel discussion of the Synergy of Editor and Director in Documentary Film. Then, Wednesday June 6 brings Joe Pickett and Nick Prueher to the Egyptian for a special presentation of Found Footage Festival: Cherished Gems, where they'll share highlights from their vast VHS library of some of the oddest material committed to film.
SIFF continues it's commitment to works-in-progress with a forum on Wednesday at Starbucks Reserve Roastery. The program brings audience members and mentors into the creative process through conversations and screenings. Last year's projects return to the festival as fully finished films: A Good Week For Democracy, Julia Blue, Retablo, and The Silk and the Flame. Finally, this year's set of films include documentaries — Paradise (Thursday), Good Ol Girl (Friday) — and two narrative features — The Dive (Thursday), Hanging (Friday) — that will be screened later in the week.
Closing weekend kicks into gear on Friday night at the Egyptian with A Tribute To Ethan Hawke, which brings the actor, director, novelist, and actual celebrity to Seattle to claim his SIFF award for Outstanding Achievement in Cinema. For those wishing to get a little more up close and personal, there's a VIP reception beforehand. The evening also includes a screening of Hawke's new Blaze Foley biopic, followed by a Q&A. If you miss the tribute, Blaze gets a second screening on Saturday at the Uptown.
Saturday at the SIFF Film Center includes film-industry focused forums: Festival Diversity: How are Festivals Serving Underrepresented Communities (12:00 PM – 1:30 PM) and #Disruption #Inclusion: The Film Industry's 'new' landscape after #MeToo #TimesUp (2:00 PM – 3:30 PM).
Finally, the festival wraps with Gus Van Sant's Don't Worry He Won't Get Far on Foot , with Joaquin Phoenix as Portland cartoonist John Callahan and a supporting cast including Jonah Hill, Rooney Mara, Jack Black, and musician Beth Ditto. Phoenix, Van Sant, and Ditto are expected to attend when the film plays at the Egyptian at 6:00 pm; after the credits roll, watch as a theater full of exhausted filmgoers sprint across town to MOHAI to give SIFF a proper gala farewell. By that point the year's jury and audience awards will have been announced — keep tearing those ballots and submitting nominees — giving everyone something to celebrate or quibble over during the big party on Lake Union.
Chris's Picks:
Zombillenium (dir: Arthur de Pins, Alexis Ducord | France | 2017 | 80 minutes)
Every film festival worth its salt needs an offbeat animation feature, preferably one from France set in an amusement park run by zombies, werewolves, witches, White House staffers, the usual ghouls. It all sounds wonderful but a killjoy inspector wants the place shut down.
WEDNESDAY, JUNE 6, 2018 – 4:00PM – SIFF Cinema Egyptian
SATURDAY, JUNE 9, 2018 – 11:00AM – SIFF Cinema Egyptian
Found Footage Festival: Cherished Gems (dir: Joe Pickett, Nick Prueher, USA | 2018 | 85 minutes)
This sounds like such a fun night. Founders of the Found Footage Festival, Pickett and Prueher, are bringing a collection of weird VHS videos they've found to the large Egyptian screen. I don't know what it will entail, but it could include weird public access shows, weird exercise videos, weirdos from the 80's lacking shame, basically anything weird you could put on VHS, but probably shouldn't.
WEDNESDAY, JUNE 6, 2018 – 9:15PM – SIFF Cinema Egyptian
(Joe Pickett and Nick Prueher scheduled to attend)
Wild Nights With Emily (dir: Madeleine Olnek, USA | 2018 | 84 minutes)
Madeleine Olnek's offbeat features have been a regular staple at SIFF since her first feature, Codependent Lesbian Space Alien Seeks Same) played in 2011. Here, she explores the private life of Emily Dickinson, with Molly Shannon as the famous poet. Indiewire called it "the best lesbian comedy in years," so it must be pretty good.
THURSDAY, JUNE 7, 2018 – 7:00PM – SIFF Cinema Egyptian
(Actors Amy Seimetz and Kevin Seal scheduled to attend)
SATURDAY, JUNE 9, 2018 – 4:00PM – SIFF Cinema Egyptian
(Actor Kevin Seal scheduled to attend)
Morgen's Picks:
Number One (dir: Tonie Marshall, France | 2017 | 110 minutes)
Striking a balance as a working woman is difficult. The infuriating world of women in high-level corporate positions comes to life in this French drama where the protagonist battles with incompetent and philandering male competition, a jealous husband and the unceasing desire to be the top dog.
TUESDAY, JUNE 5, 2018 – 4:00PM – SIFF Cinema Egyptian
C'est La Vie (dir: Olivier Nakache, Eric Toledano, France | 2017 | 115 minutes )
Enchanting, charming and giggle-inducing, this comedy is quintessentially France and could only have come from the wry wit of its people. If you've ever been to a wedding (or more importantly worked behind the scenes) the insanity of the people and events you encounter can be subtle or outlandish but it's always there. As a single day in the life of a wedding planner reveals itself you'll gasp, roll your eyes, but mostly laugh out loud.
SUNDAY, JUNE 10, 2018 – 5:30PM – SIFF Cinema Uptown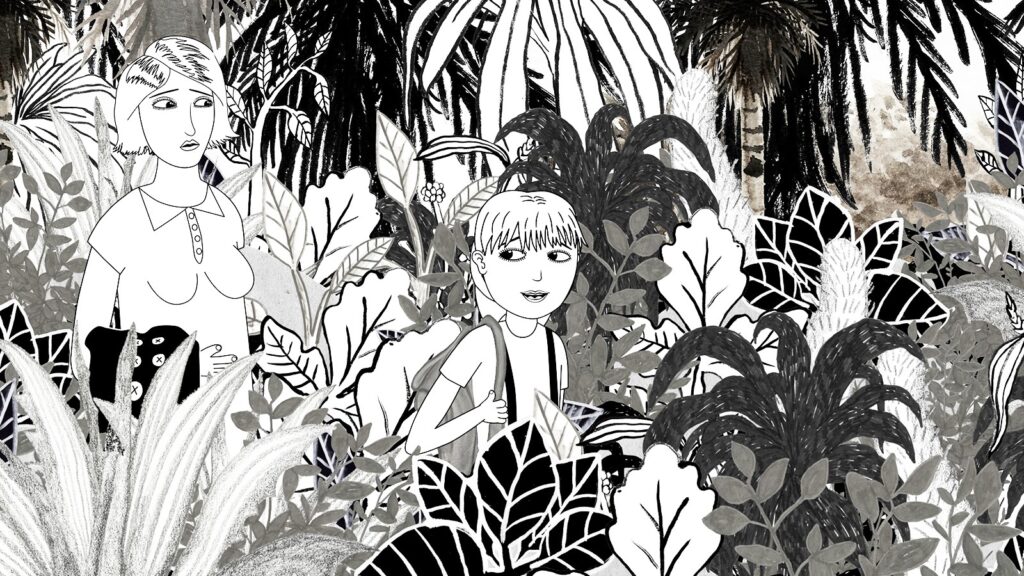 Tony's Picks:
Virus Tropical (dir: Santiago Caicedo, Colombia | 2017 | 96 minutes)
I'm kinda charmed by the raggedly charming handcrafted look of his animated Colombian film, based on Power Paola's graphic novel. It's reportedly an affecting chronicle of a woman's evolution through the years.
THURSDAY, JUNE 7, 2018 – SIFF Cinema Uptown – 4:30 PM
The Changeling (dir: Peter Medak, Canada | 1980 | 107 minutes )
Medak's 1980 chiller about a writer (George C. Scott) dealing with the death of his family and a possible ghost haunting the home he's renting is one of the great horror films of the '80s, and this 4K restoration should be something to see.
TUESDAY, JUNE 5, 2018 – SIFF Cinema Uptown -6:30 PM
Ruin Me (dir: Preston DeFrancis, USA | 2017 | 88 minutes)
I could use a rattling good time at a horror movie this week, so I'm really hoping this reportedly easter-egg-laden meta-slasher delivers. Director Preston DeFrancis and Producers Trysta A. Bissett and David Hendleman are scheduled to attend both screenings.
FRIDAY, JUNE 8, 2018 – SIFF Cinema Egyptian – 11:55 PM
SATURDAY, JUNE 9, 2018 – SIFF Cinema Uptown – 8:30 PM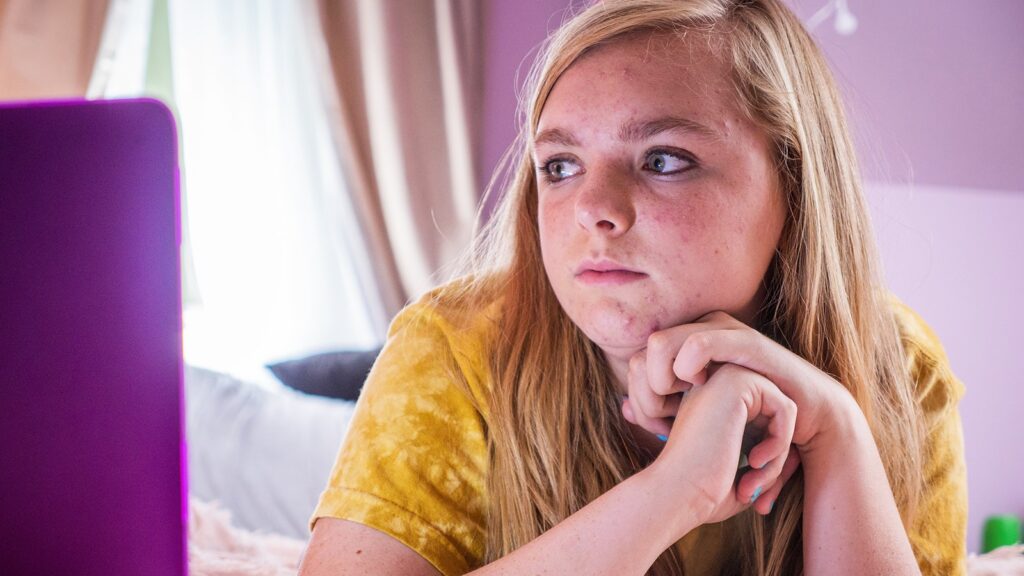 Josh's Picks
Eighth Grade (dir: Bo Burnham, USA | 2018 | 93 minutes)
I confess that I didn't expect something so sensitive and insightful from a twenty-something musical comedian, but in his first feature Bo Burnham captures a kind of early teen loneliness with such extreme specificity that it was often difficult to watch as Elsie Fisher's Kayla makes her way through her final week of middle school, posting ill-advised life coaching videos on YouTube, praying not to be voted Most Quiet, navigating a popular kid's pool party, and getting ready for high school. Although the movie made me squirm throughout and breathe extreme sighs of relief that I didn't grow up immersed by social media, none of these extremely cringe-worthy moments are played for laughs. The cumulative effect of this loving portrait made all the shared discomfort feel ultimately rewarding. ☆☆☆☆
SATURDAY, JUNE 9, 2018 – SIFF Cinema Egyptian – 6:30 PM
(Director Bo Burnham and Actor Elsie Fisher scheduled to attend)
SUNDAY, JUNE 10, 2018 – SIFF Cinema Uptown – 12:30 PM
(Director Bo Burnham and Actor Elsie Fisher scheduled to attend)
The Heiresses (dir: Marcelo Martinessi, Paraguay | 2018 | 95 minutes)
I've always had decent luck following SIFF's Official Competition, and this Berlinale Silver Bear-winning drama about a longtime Paraguayan lesbian couple's bond being tested when one is sent off to a debtor's prison and the other makes ends meet by becoming a chauffeur for wealthy older ladies sounds like the ultimate of film festival films on many levels.
WEDNESDAY, JUNE 6, 2018 – SIFF Cinema Uptown – 6:30 PM
(Writer/Director Marcelo Martinessi scheduled to attend)
THURSDAY, JUNE 7, 2018 – SIFF Cinema Uptown – 4:00 PM
If that's all too serious, tonight also features the last showing of Pick of the Litter, about puppies who dream of growing up to become seeing eye dogs for the blind. Later in the week, I'm also going to try to catch the final screenings of The Charmer (in which an Iranian migrant cruises nightclubs for a hope at securing his Danish citizenship) on Wednesday and the McQueen documentary (Friday) which premiered earlier at SIFF.
---
Of course, there's plenty more to see at SIFF. Review our preview and pro-tips and go have fun at the movies! Keep up us during the festival on twitter (@thesunbreak) and with all of our coverage on our SIFF 2018 page: we'll be back on Tuesday with more picks for the post-holiday week ahead, posting reviews throughout the week, and occasionally convening for roundtables to make sense of the country's biggest, longest, most-attended little film festival.