Can anyone even recall a life before before SIFF? When this year's festival started a mere twenty-two weeks ago, our eyes could withstand exposure to sunlight and our bodies weren't made mostly of popcorn. Although we have been cinematically enriched by Earth's Longest Film Festival, it's time to prepare ourselves for SIFF to disappear into the mists of time and memory (until they resumes year-round programming, beginning with a "best of" series next week).
Special Events
Alas, whether you've been consistently marathoning, binging, or slacking, SIFF has saved some of the best programming for the endgame; so you still have time to end the festival on a high note. Appropriately enough, the festival is closing with Lulu Wang's The Farewell, easily the best film I've seen at SIFF this season. In it, a subdued Awkwafina (unrecognizable from her roles in Crazy Rich Asians or Ocean's Eight) reluctantly participates in her family's ruse to stage a wedding for her cousin as an excuse to reunite the whole family in China to pay one last visit to their terminally ill matriarch while concealing her cancer diagnosis. It's funny, moving, and revelatory about cultural differences in the perceptions about who bears the burden of grief. Tickets are selling fast; so grab one while you can and send SIFF off in style. (Sunday, 6:00 PM – film at SIFF CINEMA EGYPTIAN; PARTY at MOHAI; Director Lulu Wang in attendance).
Although The Farewell is the "official" closing night film, there are four other program-specific closers: Yesterday, Danny Boyle's fantasy about a world where everyone's forgotten about the Beatles closes out New American Cinema; fashion-focused Halston bids adieu to Documentary; I Do Not Care if We Go Down in History as Barbarians, which explores the role of art in interrogating a dark and violent part of a nation's history, caps Contemporary World Cinema; and say a final WTF to a camping trip gone horribly wrong in Koko-di Koko-da. All of these films play Sunday night and can be packaged with a party ticket. In addition to having an incredible musical staging of the Great Seattle Fire, MOHAI is a great party venue; so even if you're not seeing one of these films, you can grab a standalone party tickets for $25 ($20, members).
Weekend Picks
Of course, there's more to SIFF than a big closing party. Below are some of the other films that we're most excited to squeeze into our festival schedules over these last three days of our city's favorite cinematic marathon. Note also, that the festival has also filled in those mysterious Sunday night TBA slots with SXSW audience award-winning the Peanut Butter Falcon (Shia LaBeouf as an outlaw fisherman in a modern day Huckleberry Finn adaptation involving a young man with Down syndrome escaping to chase professional wrestling dreams), as well as encore screenings of Another Day of Life (rotoscoped Angolan civil war documentary), The Invisible Witness (Italian court intrigue), Sibel (Turkish whistler and a wolf hunter), and Lynch: A History (highly recommended social justice documentary collage centered around the life and times of former Seahawk, Marshawn Lynch).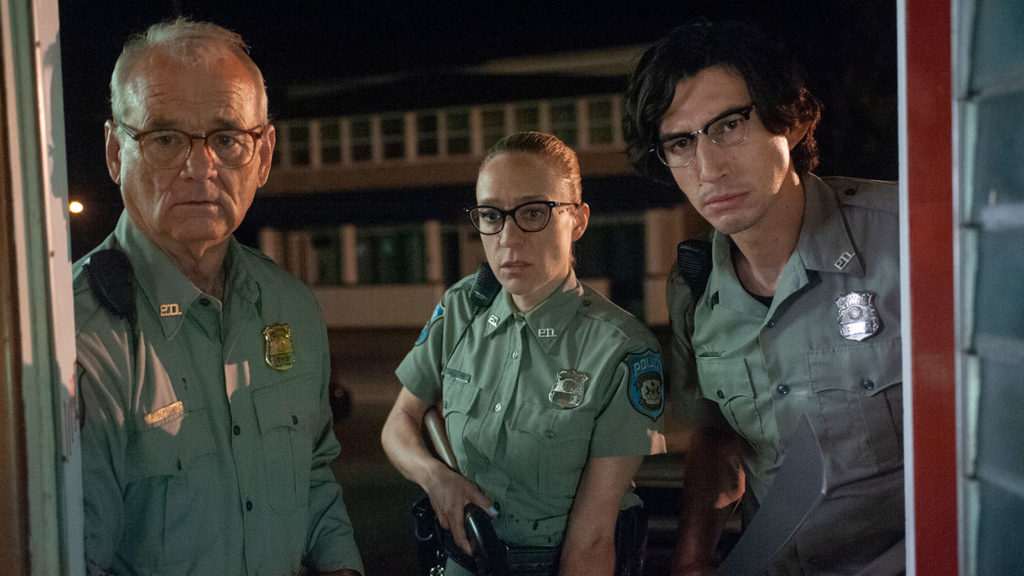 Josh:
The Dead Don't Die. (USA | 2019 | 104 minutes | Jim Jarmusch)
From opening night at Cannes to closing weekend at SIFF!  Jim Jarmusch returns to the world of the supernatural with a zombie comedy starring Bill Murray, Adam Driver, and Chloë Sevigny as small-town cops who face an incoming horde of the undead. Only Lovers Left Alive is far and away my favorite vampire movie; so I'm willing to give this one time on the standby line even if the reaction on the Croissette wasn't rapturous.
SATURDAY, JUNE 8, 2019 – SIFF Cinema Uptown – 6:00 PM
The Death of Dick Long. (USA | 2019 | 110 minutes | Daniel Scheinert)
As above, the pedigree of being made by the co-director of the surprisingly affecting Swiss Army Man, is enough for me to check out this follow-up, which finds two idiots in small-town Alabama scrambling to cover up the disappearance of a friend who ends up dead after a night of hard partying.
FRIDAY, JUNE 7, 2019 – SIFF Cinema Egyptian – 9:00 PM
SATURDAY, JUNE 8, 2019 – SIFF Cinema Uptown – 2:30 PM
Greener Grass. (USA | 2019 | 101 minutes | Jocelyn DeBoer, Dawn Luebbe)
A film festival doesn't feel complete unless you've seen something totally bonkers (are we sensing a theme in these recommendations?). I haven't quite gotten there yet; so I have this absurdist satire set in "Skittles-colored suburbia" that skewers upward mobility and political correctness slated into my closing weekend agenda. It's made by Upright Citizens' Brigade alumni and, earlier this year, a stranger in a Paris bar associated with the film demanded that I watch the trailer on his phone when he found out that we were from Seattle; I feel like I owe it to him and myself to see the whole thing through.
SATURDAY, JUNE 7, 2019 – SIFF Cinema Uptown – 7:00 PM
SUNDAY, JUNE 8, 2019 – SIFF Cinema Uptown – 12:30 PM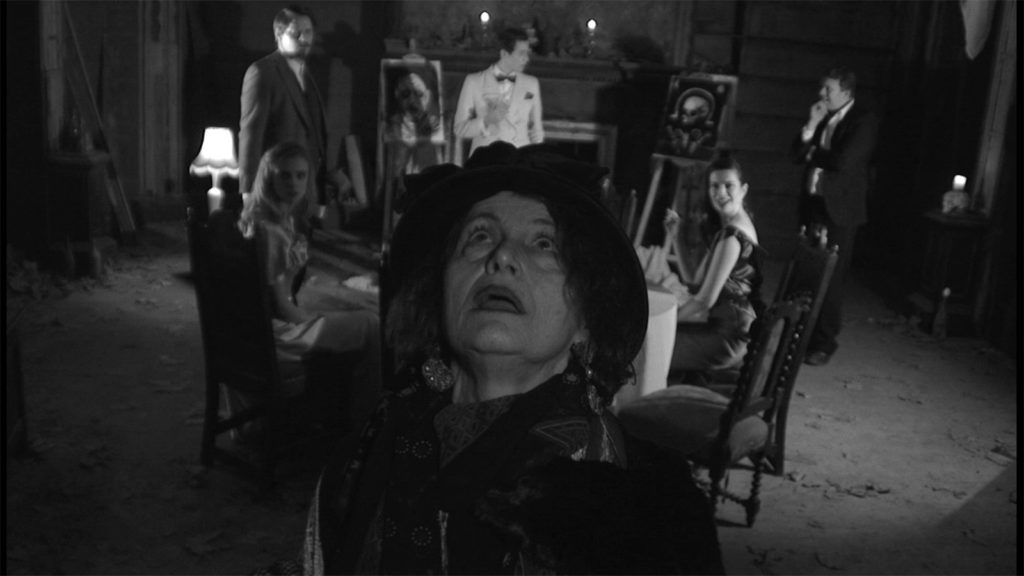 Tony:
Here Comes Hell. (United Kingdom | 2018 | 75 minutes | Jack McHenry)
The final WTF Midnighter for SIFF 2019 is the kind of oddity that should flourish in that wonderful anything-goes petri dish that is the Midnight Movie. Where else can you see a movie lampooning creaky old black-and-white whodunnit/Old Dark House style melodramas and Evil Dead-style sledgehammer modern horror all at once?
FRIDAY, JUNE 7, 2019 – SIFF Cinema Egyptian -11:55 PM
SUNDAY, JUNE 9, 2019 – Theater – 9:00 PM
Cities of Last Things. (Taiwan | 2018 | 107 minutes | Ho Wi Ding)
I'm all about giving a crazy-quilt, Memento-esque, chronology-juggling, visually moody and energetic neo-noir/head trip the benefit of the doubt.
FRIDAY, JUNE 7, 2019 – SIFF Cinema Uptown – 6:30 PM
SATURDAY, JUNE 8, 2019 – SIFF Cinema Uptown – 9:00 PM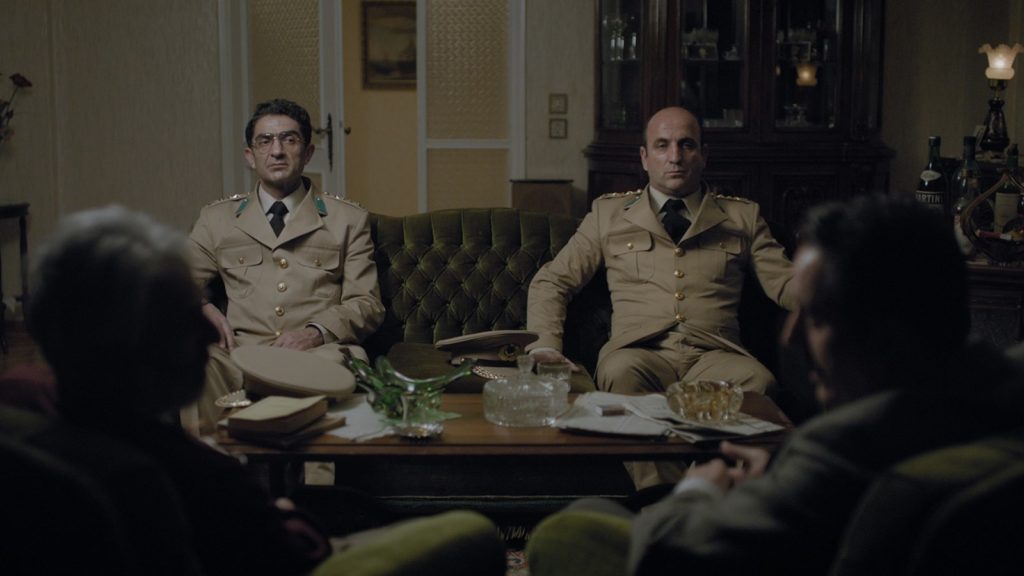 Chris:
The Announcement (Turkey | 2018 | 95 minutes | Mahmut Fazil Coskun)
This Turkish comedy is set in 1964, as four retired military men stage a coup over the Turkish national radio station. It's inspired by a real-life case where something similar happened, and it sounds positively Strangelovian. Count me in.
SATURDAY, JUNE 8, 2019 – SIFF Cinema Uptown – 5:30 PM
SUNDAY, JUNE 9, 2019 – AMC Pacific Place – 4:00 PM
MEMORY: The Origins of Alien (USA | 2019 | 93 minutes | Alexandre O. Philippe)
Unquestionably, Ridley Scott's Alien is the most well-known (and almost certainly the most important) movie to make its world premiere at SIFF. This documentary takes a look back at the film's legacy and 40 years of diminished returns for sequels and spinoffs.
SATURDAY, JUNE 8, 2019 – SIFF Cinema Egyptian – 7:00 PM
Morgen:
Aurora (Finland | 2019 | 106 minutes | Miia Tervo)
Aurora is a mess, a cyclone of a human being who destroys more of herself with every turn. She randomly meets a stranger that is looking for asylum for himself and his daughter by finding a wife. They strike a deal, but things don't go as they expect. It's an interesting look at the "foreign bride" scheme that we're used to seeing where the woman has control, but sets aside the reality of the world now: there are so many countries in peril that their citizens will do anything to feel safe, even marry someone they don't know. Regardless, it's a beautiful film well worth your time.
FRIDAY, JUNE 7, 2019 – SIFF Cinema Egyptian – 4:00 PM
SATURDAY, JUNE 8, 2019 – AMC Pacific Place – 9:00 PM
Driveways (USA | 2019 | 83 minutes | Andrew Ahn)
A sweet lens through which to look at some of the hardest things life throw at us: addiction, death, and aging. A young boy so unsure of himself finds acceptance in an unexpected source while his mother deals with the mess her sister left behind. This isn't a disaster movie or a personal demons journey, it's simply a film that grapples with life and how we deal with it makes us stronger. It's a beautiful little snapshot and I enjoyed it from beginning to end.
FRIDAY, JUNE 7, 2019 – SIFF Cinema Uptown – 7:00 PM
SATURDAY, JUNE 8, 2019 – SIFF Cinema Uptown – 12:30 PM
Long Time No Sea (Taiwan | 2018 | 97 minutes | Heather Tsui)
Manawei lives with his doting grandmother on Orchid Island southeast of Taiwan. With his mother gone and his father in the city to bring money back, he struggles with life. He and his family also have to grapple with tradition versus progress in the rest of the world. It's a look into other cultures and traditions that I relish about independent film.
SATURDAY, JUNE 8, 2019 – AMC Pacific Place – 4:00 PM
---
Keep track of the SunBreak's ongoing SIFF coverage on our SIFF 2019 page, plus news, updates, and micro-reviews on Twitter @theSunBreak.