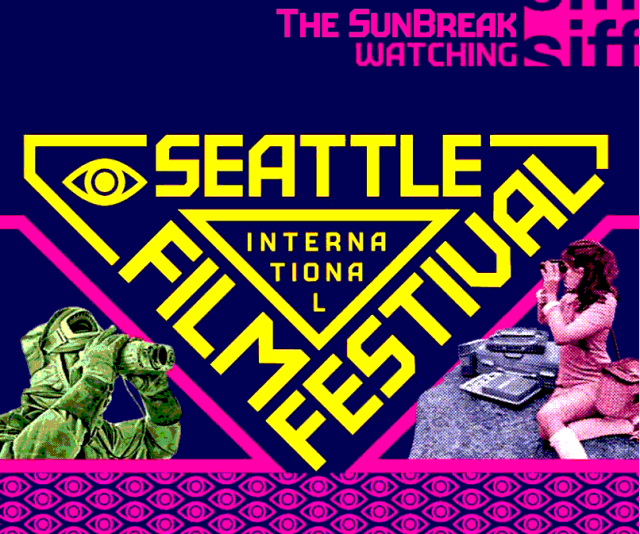 Friends, I have no comprehension of how it feels to run twenty-six miles in one stretch, but it seems noteworthy that this festival covers almost the same number of days as there are miles in a marathon. So, let's revel in the moviegoing-highs offered by the final days of the 2015 Seattle International Film Festival knowing that there's a big party at MOHAI to help us celebrate when the curtain falls on Sunday night.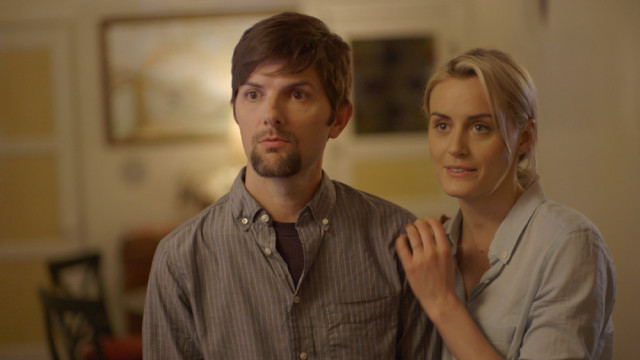 Before that, though, SIFF has a fair share of special events and parties to keep the weekend festive. Tonight, for instance, Egyptian comedy Excuse My French (6:30 PM, Pacific Place) anchors a celebration of this year's African Pictures Series. It's followed by a party at Northwest African American Museum. (The film also screens: June 6, 2015 AMC Pacific Place 4:00 PM  and
June 7, 2015 Kirkland Performance Center 8:00 PM)
But that's just the beginning. Saturday June 6 is packed with choices. The afternoon starts with A Tribute to Stewart Stern: Rebel Without a Cause Screenplay Reading (1:30 PM, Harvard Exit) in which SIFF and Stewart Stern's mentee, writer/director Ryan Piers Willaims (X/Y), will present a live screenplay reading Featuring Raúl Castillo and America Ferrara as well as exciting up-and-coming actors and members of Seattle's extraordinary acting community.
Later, Peter Greenaway's latest, Eisenstein in Guanajuato, a raunchy look at the filmmaker's sexual and artistic awakening in Mexico, screens at 7:00 PM at the Harvard Exit and is followed by followed by a party downtown at the W Hotel.  (If you just want to see the movie, it's also showing on June 7, 2015 SIFF Cinema Uptown 5:00 PM)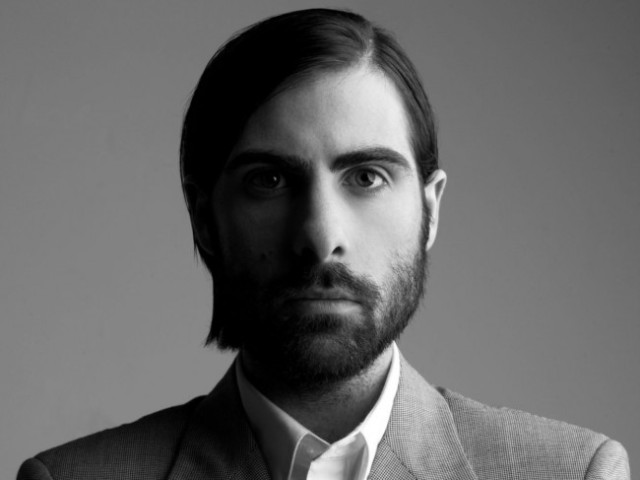 Alternately, spend An Evening with Jason Schwartzman (5:30 PM, the Egyptian). There, the actor, likely best known for his frequent collaborations with Wes Anderson,  will be interviewed by IndieWire's capable and talented Eric Kohn. Their career-spanning conversation (which may or may not dig into the genesis of the OC's theme song) will be followed by a screening of one of Schwartzman's new films, 7 Chinese Brothers.
The next day, another Schwartzman film,  The Overnight,  brings SIFF to a hilarious conclusion (Cinerama, 6:00 PM). In it, Taylor Schilling, Adam Scott, and Adam Scott's terrible facial hair portray parents who've brought a case of the Seattle Freeze with them on their recent move to Los Angeles. An invitation to a pizza party dinnertime playdate from Schwartzman's consummate LA cooldad/hipster  provides hope for a thawing of their social isolation. I don't have have hard and firm stats on this, but I'd wager that this very funny comedy of adult sexual manners will set the full-frontal record for screen time dedicated to prosthetic penises in SIFF gala history!
Appropriately, following the movie Dan Savage has been tasked with moderating the Q&A, which will feature director Patrick Bice as well as actors Jason Schwartzman and Judith Godrèche. Once all of your questions have been answered, head over to MOHAI  for the closing night blow-out. You may need a drink. Or two.
Tony's Picks: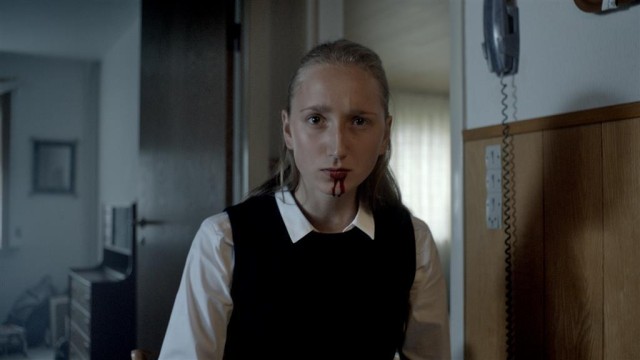 When Animals Dream  Let the Right One In has been mentioned more than once as a reference point for this Danish werewolf flick. Here's hoping director Jonas Armby's feature debut comes within spitting distance of that classic's quality.
June 5, 2015 11:55 PM SIFF Cinema Uptown Festival
June 6, 2015 9:30 PM Harvard Exit
Shaun the Sheep  Aardman Studios, the folks behind the wonderful Wallace and Grommet shorts and Chicken Run,  produced this animated feature.  I've not watched  the Shaun the Sheep TV series, but Aardman's maintained a pretty high batting average on the theatrical front.
June 5, 2015 7:00 PM SIFF Cinema Uptown Festival
June 7, 2015 11:00 AM SIFF Cinema Uptown Festival
The Road Warrior  Those crafty little SIFF programming elves have taken advantage of the recent buzz around Mad Max: Fury Road by booking director George Miller's balls-out brilliant 1982 predecessor. Seeing one of the best action films of the last 30 years on a big ol' theater screen is an opportunity you best take.
June 7, 2015 8:00 PM SIFF Cinema Uptown Festival
Chris' Picks:
Tig: I've been a fan of Tig Notaro's comedy since I first saw her at a benefit show several years ago and she performed her joke about running into Taylor Dayne. Since then, I've seen her here and there on some TV shows I watch, like "Louie" and "The Sarah Silverman Program." Things took on a life of their own, though, when she gave a much-talked about performance at Largo in Los Angeles, revealing she had cancer. You won't believe what happened next. Or not, I don't know, but this documentary follows her year following that. Tig Notaro and director Kristina Goolsby are scheduled to attend both screenings.
June 6, 2015 SIFF Cinema Uptown 6:00 PM
June 7 Pacific Place 1:30 PM
Sergio Herman, Fucking Perfect: It's a big deal when one of the world's most well-known restaurants closes. Such is the documentary about Sergio Herman, the chef of the Netherlands' Oud Sluis. Herman closed it at the end of 2013, saying he wanted to spend more time with his family. That's what politicians always say when they're about to be embroiled in a scandal. This documentary tells us what really happened (Herman probably did spend more time with his family). Director Willemiek Kluijfhout scheduled to attend both screenings.
June 6, 2015 Pacific Place 9:30 PM
June 7, 2015 SIFF Cinema Uptown 11:30 AM
Josh Picks: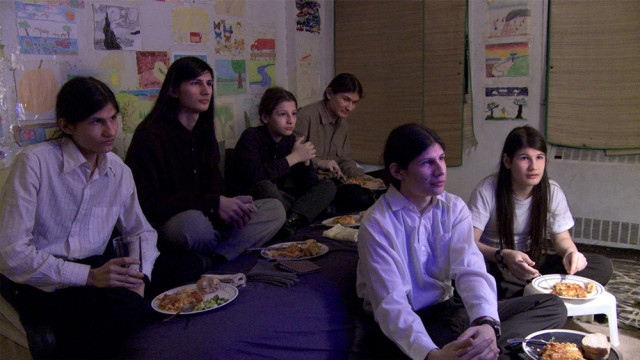 The Wolfpack Crystal Moselle's documentary about six homeschooled brothers, raised in a Manhattan housing project with limited access to the outside world beyond the films that they watched (and re-enacted), claimed a Grand Jury Prize  at Sundance this year and has been at the top of my most-anticipated screenings list ever since.
June 5, 2015 SIFF Cinema Uptown 7:00 PM
June 6, 2015 SIFF Cinema Egyptian 11:00 AM
Marshland The story of mismatched cops investigating (and trying to stop) a series of brutal murders with drug ties in 1980s Spain comes recommended for fans of True Detective. If the promise of a weekend crime thriller isn't enough of a selling point, there's also the prestige  argument: the film  cleaned up at the Goyas last year, winning awards for Best Film, Director, Original Screenplay, Cinematography, Editing, and Lead Actor among others.
June 5, 2015 AMC Pacific Place 9:30 PM
June 7, 2015 SIFF Cinema Uptown 8:45 PM
Also of note: Although SIFF miraculously revived the beloved Capitol Hill venue for the festival, the Harvard Exit's last screening of all time will be on Sunday night. Fittingly, All Things Must Pass, about the fall of Tower Records, will be the cinema's final show. 
Keep track of the SunBreak's SIFF coverage on our SIFF 2015 page, plus news updates and micro-reviews on Twitter @theSunBreak.