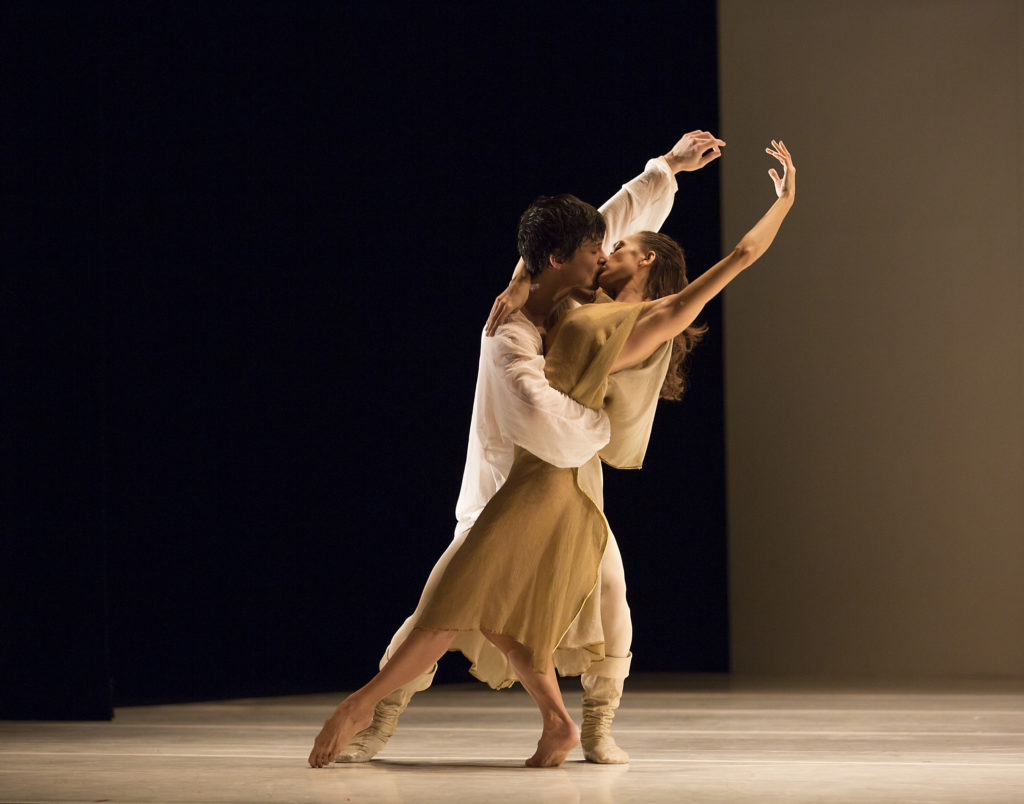 Watching Pacific Northwest Ballet dancers on opening night of Jean-Christophe Maillot's Roméo et Juliette (performances run through February 14) reinforces how very strong the company is these days, from top to bottom.
Many corps dancers take part in this full-length story ballet, in which the often difficult-to-achieve choreography throughout requires split-second timing, very fast–or very slow–work and tireless energy. The corps performed flawlessly Friday night as the members of the rival Capulet and Montague families and in more solo roles.
The young Montague men are brash teens full of fun and horseplay until they come across the Capulets, and the horseplay takes a nastier edge. They were led opening night by Jonathan Porretta as the impudent Mercutio, a guy who doesn't know when to stop, and his close friends, Romeo (James Moore), and Benvolio (Benjamin Griffiths).
The Capulets seem older, inclined to give the Montagues a lesson they won't forget. But in this confrontation, their leader, Tybalt (Seth Orza) kills Mercutio, and Romeo then kills Tybalt in revenge. It's brilliantly choreographed, the murders in slow motion, and brilliantly danced. It takes your breath away.
Yet the love story, with Noelani Pantastico as Juliette, is even more riveting. Pantastico is the embodiment of a girl who has seen the love of her life and is thrilled and happy with it, Moore the boy who is stunned by the force of what has hit him. Both are exuberant, shy, drawn together irresistibly.
Both convey these emotions in their every movement, and it's mesmerizing to watch as the tragedy unfolds.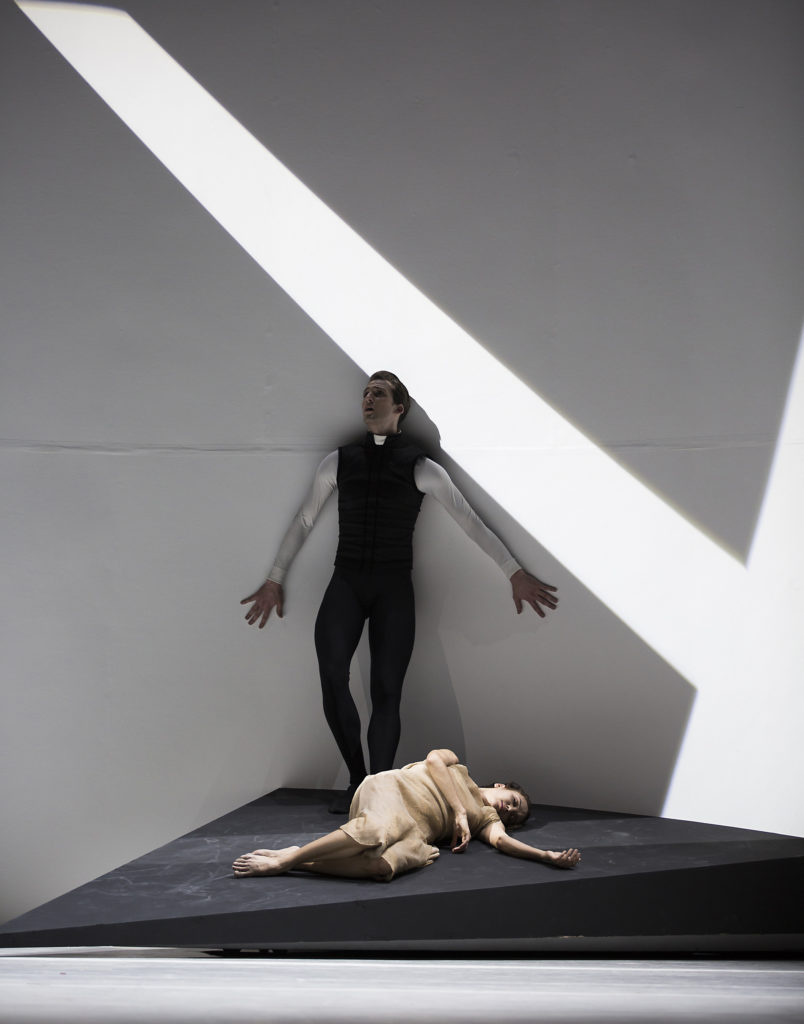 Laura Tisserand is a commanding Lady Capulet, and Margaret Mullin a delight as Juliette's nurse, the only comic role in the ballet. Friar Laurence, danced by Miles Pertl, tries to help, but only precipitates disaster. He and his two acolytes, Kyle Davis and Price Suddarth, have strong, angular choreography, and danced it well, but though Pertl looks the part, he was unable to put across the character of the man and his role.
At the close of the ballet, the watcher feels wrung out by the strength of the performance and the story. Pantastico returned here in the fall from being a principal dancer at Les Ballets de Monte Carlo, for which she was recruited after her performances of this role here in 2008, and she has danced Juliette many times since, there. She is superb, a dancer light on her feet, quick, beautiful to watch, a dancer with grace in every move, a dancer of star quality.
Prokofiev's music for the ballet was commissioned in Russia many years ago, but not used then, and Maillot's choreography and the music fit together like fingers in a glove. One can't imagine the one without the other, and the PNB orchestra under Emil de Cou gave an excellent performance, catching the moods of the story as it unfolded. The simple sets of moveable walls by Ernest Pignon-Ernest work without distracting from the dance, while Jerome Kaplan's costumes and Dominique Drillot's lighting support and enhance the whole experience.
It's exciting to hear that this whole team will be back next year at PNB with Maillot's Cendrillon (Cinderella).