Afghan Cycles is the first truly great film from a Northwest filmmaker to play at the 2018 Seattle International Film Festival. Making its US premiere on Sunday, May 20, Sarah Menzies' documentary follows the paths of several young women who create Afghanistan's first women's cycling team. They were even nominated for the Nobel Peace Prize. Or, as Outside Magazine put it, "Sarah Menzies knows the world's coolest women."
Menzies went to Kabul in 2013 to make what she thought would be a short film about the young women defying the patriarchal hold the Taliban has on their country to do something as revolutionary as riding a bicycle. She found out quickly that the story is far bigger than what a short film would allow and kept filming and telling these girls' stories. Set against the gorgeous Afghan backdrop, it's a very compelling documentary. As my dear friend and SunBreak SIFF colleague Tony Kay wrote at City Arts, "The wonder of Menzies' terrific nonfiction film is that it's every bit as keenly observed, and its visual storytelling every bit as rich, as the most absorbing narrative fiction feature."
Earlier this week, I talked with Sarah Menzies by phone about her movie, playing at SIFF, and what's the future holds for Afghan Cycles.
How did you first become aware of these young women bicycling in Afghanistan?
A friend and colleague of mine Shannon Galpin, who's also a producer in the film, she'd been doing quite a bit of work in Afghanistan over the years. She knew that I am a filmmaker and wanted to get over there if there's ever an opportunity to tell a story. She actually had heard of the cycling team as it was just getting started. She heard about the national team. And approached me saying, "Hey, what do you say we go make a film about these ladies?" So that was back in 2013. Honestly at that point I thought it would be a short film. I thought it would be a cycling-centric film with this backdrop of Afghanistan. Being that the thing that makes it unique from other cycling films. I really saw it as something under 20 minutes playing into the adventure sports world which is where my background is as a filmmaker.
We pulled together a production, that was 2013. Probably within an hour of landing in Kabul I knew that this was going to be a bigger story than that and that we'd need to dig in quite a bit deeper to understand and contextualize the lives of these women. How they're living and what they're really up against it. But this wasn't as simple as, "Look at us riding bikes in Afghanistan." It is so controversial what they're doing that I wanted to be able to dig into that a little bit deeper. So that first trip ended up being more of a scouting trip. There are some interviews that made their way into this film, but mostly — we filmed that whole time — but the story as you know, it's just evolved so much past that. It was more of a trip that laid the groundwork to create that trust between me and the other women, and then we kept going back and seeing them grow up and see what life had in store for them. That's how it all started.
It's such an amazing story. I think you said in your TED Talk that you found within an hour you felt like this was definitely a conflict zone so the story is much bigger than a 20-minute film.
Yeah, definitely. I wanted to be able to contextualize that reality so that people understood what they're really up against. I think if you're going to tell a story about how brave these women are you have to set the scene a little bit to understand what that really means, and culturally what that means. That's what opened this thing up to a feature length documentary.
I knew I was going to want to see this movie anyway because I am a women's sports fan, I have season tickets for the Storm and the Reign…
I love the Reign. I try and make it to Reign games as I can.
I was just watching this thinking I'm sure that Megan Rapinoe or anyone else on the team has probably heard soccer is a sport for men or boys her entire life. But then watching this movie, you think, "Wow, for these women riding a bicycle is an act of revolution in Afghanistan because it's just so taboo." That's a whole different level of pressure.
I think there are a lot of parallels for sure. And I think it's just to a whole different degree though when you're in a country like Afghanistan, but certainly there's plenty of women here in our own country that have been told no, and have persevered, has gone through with it anyways. I hope that this still speaks to that as well. I felt that even just meeting these women, I remember thinking like sitting across from them and thinking that they looked like me and you. I played soccer, I played tennis, I ran track, I was a skier. Anything I could do, I was out outside scraping my knees at sports. I remember just looking across and them and thinking that we probably had way more in common than not, just in terms of being young little tomboys trying to stay active.
One of the pivotal scenes in the movie was when one of the girls on the team defects from Afghanistan when the team goes to Paris. Did you know she was going to try that? Did you know anything about these stories before getting to Afghanistan?
Well, I mean this has been — you've been on production with it for…I guess four out of the five years we were pretty solidly filming, so I did not know that she was going to make a run for it when we were shooting at that airport. I don't think she even knew that was going to happen until she landed in Paris and saw her opportunity. When we started this, no way did I think that was going to happen, but when the presidential election happened, when all of that stuff unfolded, it caused a lot of insecurity and instability in the country. That was a big turning point. Even to think about where Afghanistan is now compared to where it was when we started in 2013 is a surprise to me.
That wasn't something that we saw coming. So we really thought the women were young and idealistic when we met them. They had been told that their generation is going to be the generation that changes things for Afghanistan and it was going to make that country better and safer and more progressive, all of it. These women had all those thoughts in their heads when we first started with them and I think that's where the first half of the film certainly has this positive feeling like, "I can do anything I want." Because I had a feeling it was in 2015 when it all shifted and we see how they respond to that as they feel those threats and risks firsthand in a big way. But we definitely didn't see any of that coming when we started.
I kind of had the same thought that you mentioned at the start of your TED Talk which is that I first became aware as a child of the political situation in the Middle East and Muslim world from watching the news when the US was going to war in Iraq, Operation Desert Storm. This movie tells people that this is the reality of people in the this region, that the girls just want to be able to ride bicycles. They're not faceless bodies across the world.
It's nice to hear you say that. That was important to me. My experience in Afghanistan has been pretty sheltered because where women can even think about riding a bike is naturally going to be in the safer more progressive areas of the country or province. Where the Taliban is the governing force and where they have a strong hold, a woman on a bike is a death wish. I should preface it by saying that I was in areas that were safer compared to what it could have been. The families always welcomed me into their homes. They treated me like another family member. I wanted to make sure that that side of it came across and we didn't fall into this Western trap of playing into that terror and fear.
It certainly exists and I hope it comes across in the film as well. One of my favorite scenes is hearing Miriam talk about Kabul and what it means to her and hearing that kind of pride of where she's from and explaining the beauty of it and where she goes to relax and all of this. I feel like a way to humanize it, but also as cliche as it sounds, kind of have this love letter to Kabul into Afghanistan, to show the side that welcomed me in as an outsider. That's not to say that they're not up against real risks and I hope that that comes across in this film as well.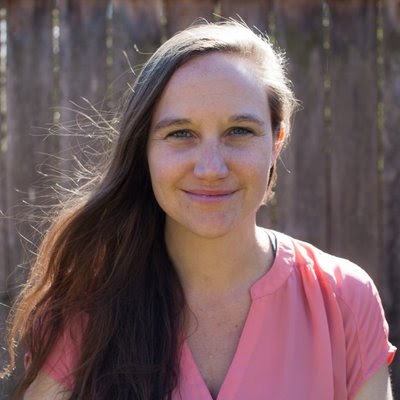 Has anyone from Afghanistan seen the movie yet? What was their reaction?
It's been cool to have some Afghans watch it. And this just happened up in Toronto and our premiere at Hot Docs where an Afghan woman was there and she came up to the microphone and started telling me that this was the first time she felt like she'd seen the country she remembered growing up in portrayed on the big screen authentically. Without just playing into this war torn region that she actually felt really homesick watching it and that had me get all teary eyed up there during the Q&A hearing her say that. That's what you want. She'd also come there with her cycling club, which was really cool. She found a bunch of other Afghan women in Toronto and they now ride bikes together. That was a pretty cool moment. It is a nice feeling to hear Afghans say that this feels like the Afghanistan that they know and love.
I just want to ask what's going on with your movie after this weekend, after it plays at SIFF?
This is our US premiere, which I'm very proud to be able to say that it is from my hometown and that feels really good. I'm actually heading down next week to the Telluride and Mountainfilm Festival in Colorado and I'm really excited for that one as well. That was where I really started my career. That was the festival that nurtured a lot of my early work and so to be able to bring it there next is really exciting. And then we pack it up and move on up to Brooklyn. It's another place where a lot of the post production happened on the film and the editing happened on the film. We've got a big community out in Brooklyn that has supported this. I feel like kind of in this three week span to go from Seattle to Telluride to Brooklyn it's sort of like we're bringing it home in a lot of ways to each of these important places for us.
And then our whole summer is just packed with festivals after that, which is really exciting. And then in the meantime we're working out our impact campaign. We want to make sure that we're doing this right so that when a community comes together to watch the film, we can help facilitate discussion after it, so it's more than just watching it and leaving the theater. We want to make sure that there's some impact there and people can contribute to this conversation of what the bicycle can do in terms of gender equality and women's rights and show that it's a vehicle for independence and freedom and mobility, all that stuff. We're really focused on doing that impact campaign right. So that we can have the impact that we want. And then we're happy to say we've got a few distribution offers coming in. We haven't really settled on anything but that's something that we're working through so that we can make sure that this is available for people everywhere outside of the festival circuit soon enough. As you know it takes time and we want to make sure we're working with the right people. We're getting all that set up so people can finally see this thing.
Last question, but is there anything else you want my readers to know about the film that I hadn't asked?
Just seeing this different side of Afghanistan, that's a big piece of it. It's been really nice to hear feedback like people calling this a coming-of-age story for the girls. I think that's a really nice way to look at it, that when we met them, they were so young and idealistic and really thought they could do anything. But as their country…as the Taliban has gotten stronger and things have gotten more dangerous, they've really felt that firsthand, that perhaps the future that they dreamed of isn't as attainable as they wanted. But all the while, all they're trying to do is this simple thing of getting on a bicycle. And as I said it represents so much more than just riding a bike. It's something that can get them out of bad situations faster. It can get them to school faster. They're running errands more efficiently. They can get around safer and independently and not have to rely on anybody else to get them around. Those are all the major themes that kind of inspired me to stick with it for five years. I'm really eager and excited to share that with audiences.
It's such a beautiful and important story, so I'm glad you stuck with it to finish the film.
Their bravery and inspiration is contagious. I felt like once I met them and there was never a doubt in my mind that this will get finished. I wanted to get their story out there. There are personal limits in so many ways. Any doubt I'd feel or if there was a moment that, you don't have the funding or this isn't coming together or whatever, it would be like, "Nope, we have to figure this out. These women have trusted me and I'm not going to let them down."
---
Afghan Cycles makes its US premiere at SIFF on Sunday, May 20 (6:00PM at SIFF Cinema Uptown), and also plays on Monday, May 21 at 4:00PM at SIFF Cinema Uptown and on Sunday, May 27 at Shoreline at 1:00PM.