It's the second full week of SIFF and the festival hits its stride with a bunch of special events leading into "Centerpiece Weekend", complete with plenty of special events, forums, and presentations.  
Events, Tributes, and Galas
Thursday brings a few cool events. DJ NicFit presents Fantastic Planet finds the Seattle DJ pairing the music of the Flaming Lips with René Laloux's animated classic bringing a new soundtrack to the story of small human-like Oms and their much larger blue-skinned oppressors. (7:00 PM · SIFF CINEMA EGYPTIAN). Those wanting a more interactive conversation about soundtracks might prefer the forum setting, Behind the Music: Composing for Film which brings together feature film composers from various backgrounds to discuss the history of their career and what inspired them to compose for film. (6:30 PM, SIFF Film Center). Elsewhere, but still very chatty: SIFF sets up camp in Kirkland with a gala presentation of Olivier Assayas's Non-Fiction, a very talky tale of cosmopolitan writers, publishers, and actors adapting to the changing landscape of digital media. Don't worry, it's not all dry philosophical musings — there's also a huge amount of infidelity and backstabbing! After the screening, talk it all out with your fellow filmgoers at the party (8:00 PM, Kirkland Performance Center).
On Saturday, Emma Thompson and Mindy Kaling's fantastic and funny Late Night gets the Centerpiece Gala treatment. Thompson is the legendary talk show host; Kaling is the "diversity hire" who just might be able to save the show from being stolen away from its host. (5:30 PM, SIFF Cinema Egyptian; Party, D.A.R. Rainier Chapter House). Both the gala and the encore screening are on dreaded standby; so start strategizing for a ticket (or wait to see it in wide release on June 7).
Sunday brings a well-deserved Tribute to Regina Hall who will be in town to receive the Seattle International Film Festival Award for Outstanding Achievement in Cinema, highlighting this year's festival focus on women in comedy. Following a discussion of her career (which launched with the Scary Movie franchise, blew up with Girls Trip, and blossomed with Support the Girls and The Hate You Give), she will introduce a screening of Andrew Bujalski's Support the Girls. The film, which takes place on a very chaotic day at a Texas-based highway "breastaurant" (think Hooters without any of the corporate character), is a true gem. If you somehow missed it last year, treat yourself to an utter delight. (Sunday, June 2 – 2:00 PM, SIFF Cinema Egyptian).
Our picks for the week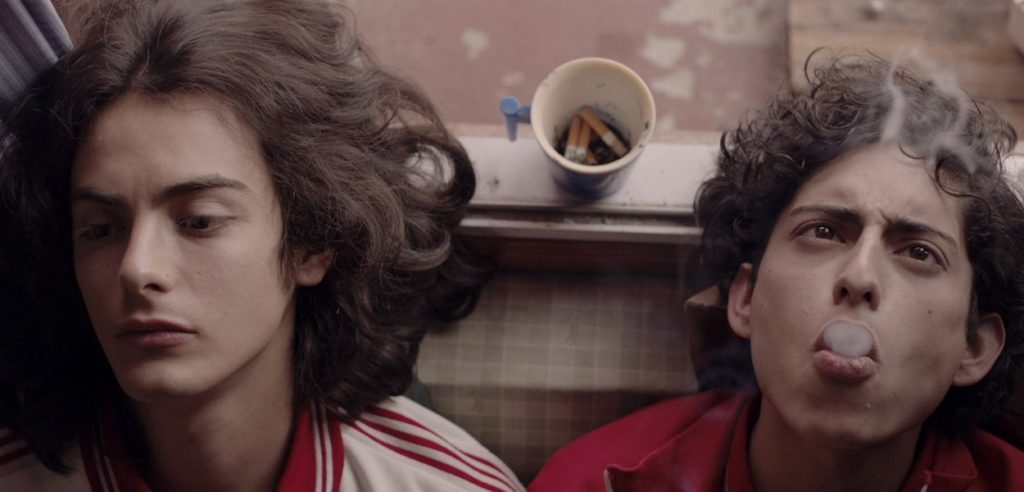 Josh:
This is Not Berlin. (Mexico | 2019 | 105 minutes | Hari Sama)
For two Mexico City teen boys in 1986, the road to debauched self-discovery begins with the matter of a simple synthesizer repair. From there, via one's much cooler older sister, they squeeze themselves through the doors of a legendary club and into a subculture of New Wave music, drugs, art, sexual fluidity, drugs, and protest performance street theater. The semi-autobiographical story balances the nostalgic glow of memory with vibrant immediacy. ☆☆☆½
SUNDAY, JUNE 2, 2019 – SIFF Cinema Uptown – 9:00 PM
THURSDAY, JUNE 6, 2019 – SIFF Cinema Egyptian – 4:00 PM
The Art of Self-Defense. (USA | 2019 | 104 minutes | Riley Stearns)
Jesse Eisenberg plays a stunted and anxious beta who finds power in the ancient art of karate to conquer his fears of other men in the wake of an assault on the street while he's out fetching food for his beloved dachshund. The comedy is deeply dark, absurd, dry, and violent, but deals a deadly crane kick to a culture of toxic masculinity. ☆☆☆☆
FRIDAY, MAY 31, 2019 – SIFF Cinema Egyptian – 6:30 PM
SATURDAY, JUNE 1, 2019 – SIFF Cinema Uptown – 3:30 PM
(Director Riley Stearns scheduled to attend both screenings)
Them That Follow. (USA | 2019 | 98 minutes | Britt Poulton, Dan Madison Savage)
Playing as part of the official competition is what sounds like a wild tale of snake handling and forbidden pregnancies in an Appalachian cult. SIFF describes it as a " horrifying and claustrophobic portrayal of the sacrifices we make for our faith" so that sounds like a great weekend to me.
FRIDAY, MAY 31, 2019 – SIFF Cinema Uptown – 9:30 PM
SATURDAY, JUNE 1, 2019 – SIFF Cinema Uptown – 1:00 PM
(Producer Bradley Gallo scheduled to attend both screenings)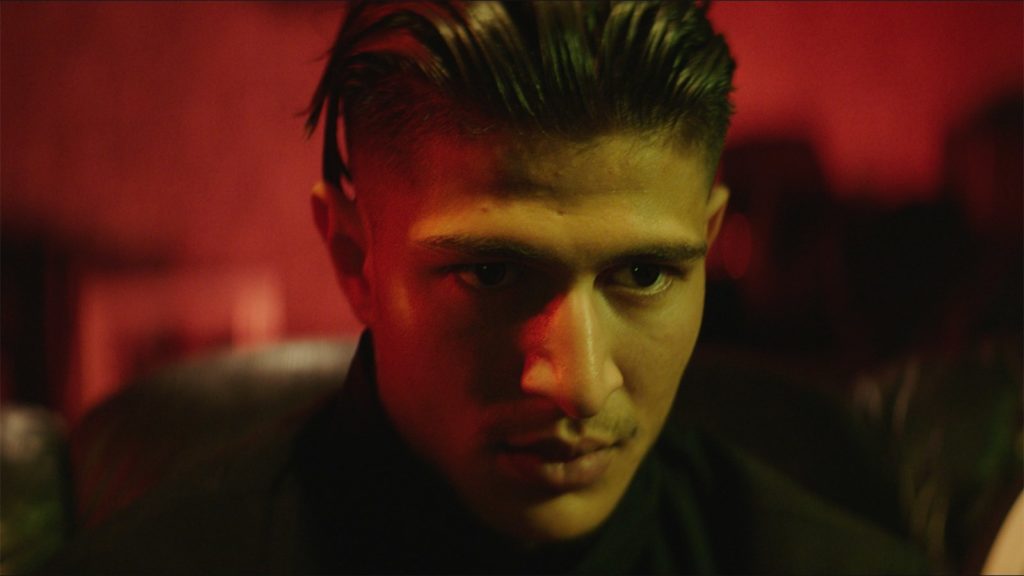 Morgen:
Sons of Denmark. (Denmark | 2019 | 117 minutes | Ulaa Salim)
A thriller that will break your heart and broaden your scope. A white nationalist group in Denmark has a posterboy set to take office as the Prime Minister and the muslim "extremist" group that is fighting back. There's one man caught between his country and his people. Makes you think a little harder about what is "right" and "wrong".
THURSDAY, MAY 30, 2019 – SIFF Cinema Uptown – 3:30 PM
SUNDAY, JUNE 2, 2019 – SIFF Cinema Uptown – 8:30 PM
El Angel. (Argentina | 2018 | 126 minutes | Luis Ortega)
Baby-faced robber Carlos Robledo Puch, aka "Blondie," becomes Argentina's most wanted, feared, and infamous outlaw. The audience is pulled in by his sociopathic behavior and you want him to get away with it, but then you realize he's literally killing dozens of people. It's an incredible first performance by newcomer Lorenzo Ferro, I loved it.
THURSDAY, MAY 30, 2019 – SIFF Cinema Egyptian – 9:30 PM
Funke. (USA | 2018 | 89 minutes | Gab Taraboulsy)
After a disastrous first attempt that pushed him near financial ruin, chef Evan Funke mounts a comeback by opening Felix, an artisan handmade pasta restaurant in the notoriously volatile Los Angeles culinary scene. I've watched a few of the culinary films at SIFF this year and this one rose to the top. It endears you to the chef without showing too much egotistical reverence while teaching you, in depth, about his passion: pasta.
FRIDAY, MAY 31, 2019 – AMC Pacific Place – 6:30 PM
SATURDAY, JUNE 1, 2019 – SIFF Cinema Uptown – 3:00 PM
(Director Gab Taraboulsy scheduled to attend both screenings)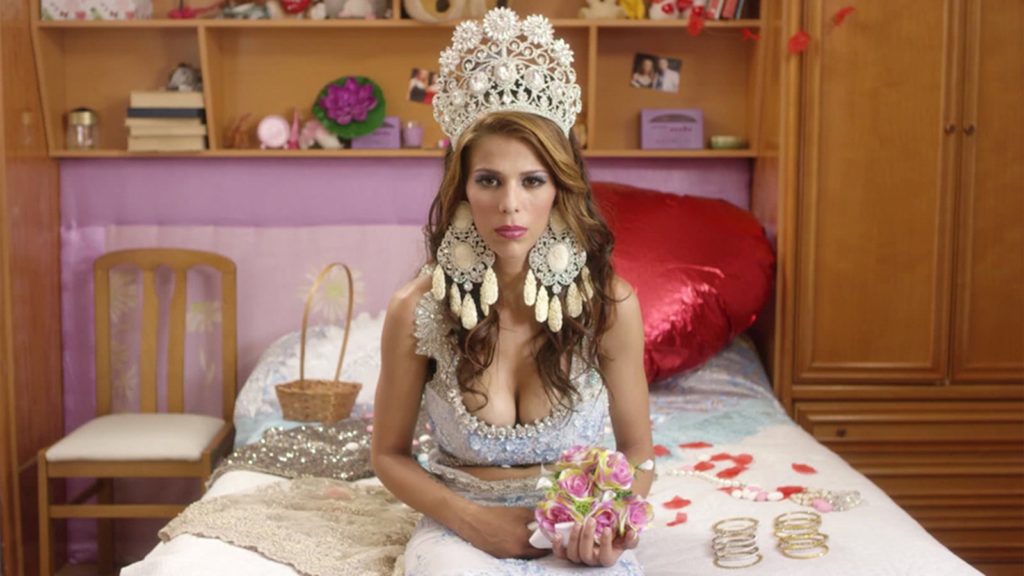 Chris:
Carmen & Lola. (Spain | 2018 | 105 minutes | Arantxa Echevarria)
This Spanish film details a forbidden romance between Carmen and Lola, from two different backgrounds that have one thing in common: neither are particularly fond of lesbians. Ultimately, I'm rooting for love to win out.
THURSDAY, MAY 30, 2019 – Lincoln Square Cinema – 8:45 PM
SUNDAY, JUNE 2, 2019 – SIFF Cinema Uptown – 5:00 PM
TUESDAY, JUNE 4, 2019 – SIFF Cinema Uptown – 3:30 PM
Deadtectives. (USA | 2018 | 90 minutes | Tony West)
I love a good publicity stunt gone wrong, and that's what this sounds like. A TV show called "DeadTectives" is struggling in the ratings and the only way they can regain their audience is to cover a haunted house in Mexico City. Things go exactly according to plan, I'm sure.
TUESDAY, MAY 28, 2019 – SIFF Cinema Uptown – 9:30 PM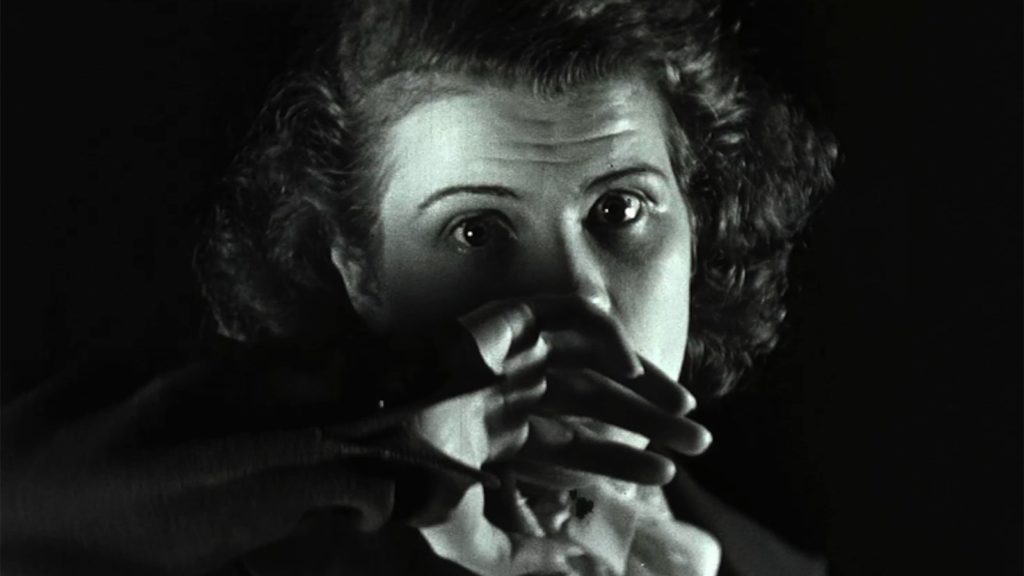 Tony:
As the Earth Turns (USA| 1938 | 46 minutes | Richard Lyford)
Seattle native Richard Lyford was an early twentieth-century renaissance man–a writer, director of film and theater productions, and even an animator for Disney in the forties. It's a real rarity to see one of his films on a big screen, and this speculative sci-fi opus about a cataclysmic war in the near future is reportedly an impressive display of practical effects spectacle.
SATURDAY, June 1, 2019 – SIFF Cinema Egyptian – 2:30 PM
The Good Girls (Mexico| 2018 | 93 minutes |Alejandra Marquez Abella)
Alejandra Marquez Abella's period piece set in early '80s Mexico on the eve of the peso collapse is reputedly a stylized, razor-sharp piece of satire.
FRIDAY, MAY 31, 2019 – Shoreline Community College – 9:00 PM
SATURDAY, JUNE 1, 2019 – SIFF Cinema Uptown – 8:00PM
---
Keep track of the SunBreak's ongoing SIFF coverage on our SIFF 2019 page, plus news, updates, and micro-reviews on Twitter @theSunBreak.