Well, friends, we're entering the homestretch now. The Seattle International Film Festival enters its third and final week. To those who've been slacking on screenings, there's still time to max out your filmgoing and put up respectable numbers by the time the whole thing closes on Sunday.
First up, some special events happening in the coming weekdays that dive into the art of making movies. On Tuesday, SIFF hosts a conversation Racial Inequities: Seattle's Film Cultures bringing together representatives from the Tasveer South Asian Film Festival, Seattle Latino Film Festival, Langston Hughes African American Film Festival, and Seattle Asian American Film Festival to discuss Seattle's various filmmaking and filmgoing communities. (Tuesday June 4 – 6:30 pm, SIFF Film Center)
Then, beginning Thursday, a series of events that provide a peek behind the filmmaking curtain. First, there's the Bigfoot Northwest Script Challenge, a live table read of "Crack the Whip," a comedy pilot by Heather Pilder Olson, with feedback by production teams behind Straight Outta Compton, Men in Black 4, and Blackish. A chance to see projects a bit further along in the production cycle, the New Works-in-Progress Forum brings four global film teams, six industry mentors, and a select SIFF audience into a conversation with films that are on the verge of being "locked". Attendees will watch the films and participate in a conversation about these works-in-progress over four screenings at the SIFF Film Center. Thursday's selections include The Paths of My Father and A Loss of Something Ever Felt; Friday plays host to Hope's Journey and Lina From Lima.
Weekday Picks
Aside from these filmmaker-focused special events, there are a ton of great options for individual screenings to get you through the week. A few selections from each of the SunBreak's film squad, below. We'll be back later with ideas to make the most of closing weekend.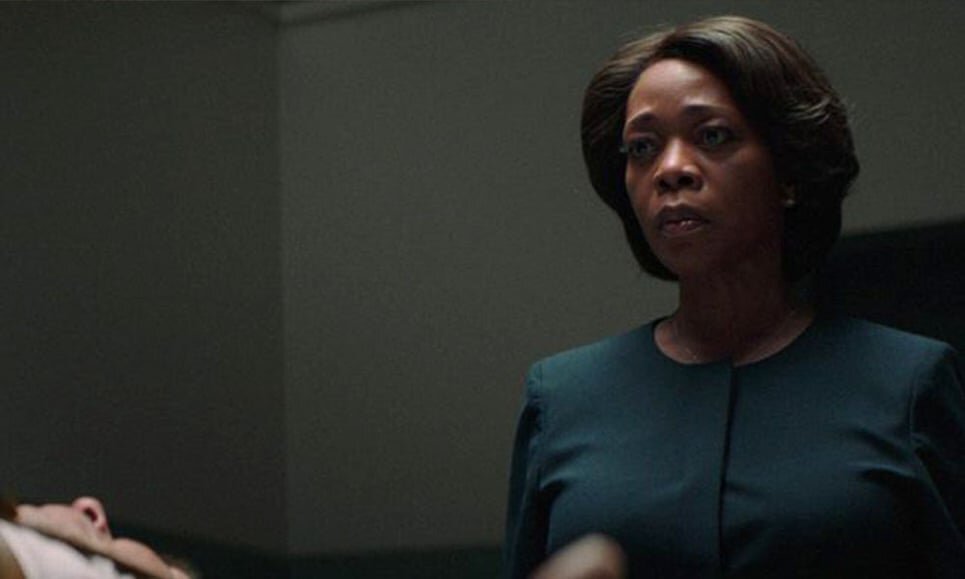 Josh:
Lynch: A History. (USA | 2019 | 85 minutes | David Shields)
Yes, there is footage of baby Marshawn playing for Oakland Tech, ascending to stardom at Cal, coping with the snow in Buffalo, and inciting seismic plays in Seattle. But David Shields's documentary isn't exactly a tell-all about the genius of beloved former Seahawk, Marshawn Lynch. Instead it weaves together hundreds of clips to tell a history of social justice through the lens of his actions and reluctant relationship with the media. Don't miss this dazzling hypnotic video essays, if only because you'll get to see the Seahawks win the Super Bowl again and hear President Obama making Beast Mode jokes. (tw: uncountable agonizing replays of the last horrifically ill-conceived play of the darkest timeline Seahawks-Patriots Super Bowl, too). ☆☆☆☆
MONDAY, JUNE 3, 2019 – SIFF Cinema Uptown – 7:00 PM
WEDNESDAY, JUNE 5, 2019 – SIFF Cinema Uptown – 3:30 PM
Clemency. (USA | 2019 | 113 minutes | Chinonye Chukwu)
In this winner of the US Dramatic Grand Jury prize winner at Sundance, Alfre Woodard is a prison warden overseeing the implementation of an execution. The description promises a harrowing, well-researched, and unsparing portrait of the death penalty, with forces conspiring to induce cracks in Woodard's emotional armor as the clock to a controversial sentence ticks down.
THURSDAY, JUNE 6, 2019 – SIFF Cinema Uptown – 6:00 PM
FRIDAY, JUNE 7, 2019 – SIFF Cinema Uptown – 3:00 PM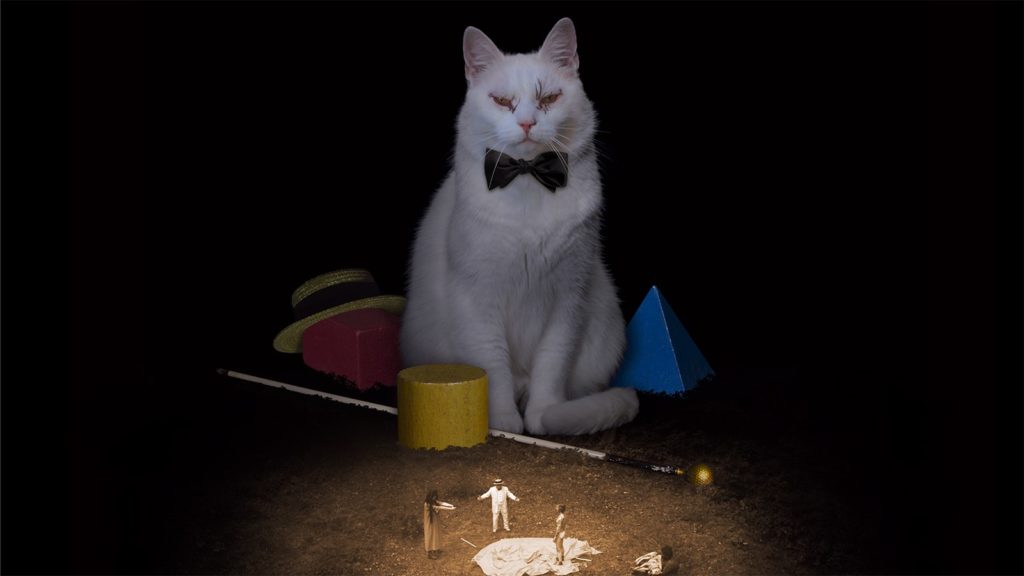 Tony:
Nightmare Cinema. (USA| 2018 | 119 minutes | Joe Dante, Alejandro Brugués, Mick Garris, Ryûhei Kitamura, David Slade)
Few things in life delight me more than anthology horror films, and this one showcases vignettes from the combined talents that brought the world Piranha, Juan of the Dead, Sleepwalkers, Midnight Meat Train, and 30 Days of Night, respectively. If any or all of those movies register with you, you'll wanna be there, too.
TUESDAY, JUNE 4, 2019 – SIFF Cinema Egyptian – 9:30 PM
Koko-di Koko-da. (Sweden| 2019 | 85 minutes |Johannes Nyholm)
Johannes Nyholm's sophomore feature reportedly takes the premise of Groundhog Day, throws in some arthouse symbolism, then deposits the end result into The Blair Witch Project. Color me intrigued.
MONDAY, JUNE 3, 2019 – SIFF Cinema Egyptian – 9:30 PM
SUNDAY, JUNE 9, 2019 – AMC Pacific Place – 6:30 PM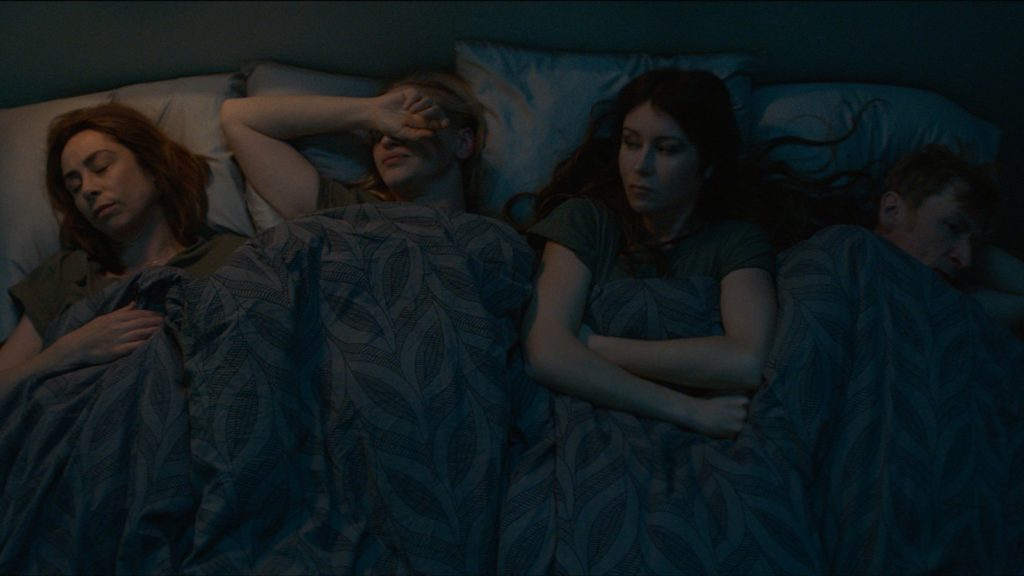 Chris:
The Man Who Bought the Moon. (Italy | 2018 | 103 minutes | Paolo Zucca)
Robert Heinlein wrote a novella called The Man Who Sold the Moon, so it must hold that someone would also buy the moon. This Italian movie centers around a Sardinian man who somehow acquires the rights to the moon, I think, and an ambitious capitalist wants to buy it up.
MONDAY, JUNE 3, 2019 – SIFF Cinema Egyptian – 7:00 PM
FRIDAY, JUNE 7, 2019 – SIFF Cinema Uptown – 4:00 PM
X&Y. (Sweden | 2018 | 112 minutes | Anna Odell)
Here's how the SIFF catalogue describes this movie: "An artist hires a famous actor, and several performers to play their respective alter egos, to live in a film studio with cameras running in this hard-edged social satire of filmmaking," which sounds like it's physically impossible to go further up my alley. I'm curious to see what becomes of this film because Odell is an interesting and gifted filmmaker.
MONDAY, JUNE 3, 2019 – AMC Pacific Place – 9:30 PM
THURSDAY, JUNE 6, 2019 – SIFF Cinema Uptown – 9:15 PM
SUNDAY, JUNE 9, 2019 – SIFF Cinema Uptown – 2:00 PM
Morgen: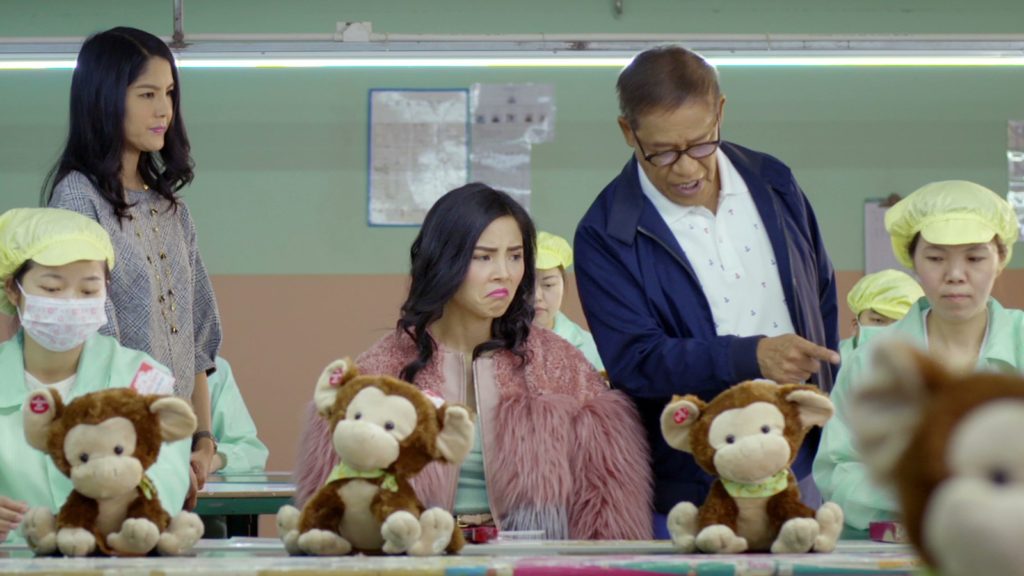 Socrates. (Brazil | 2018 | 71 minutes | Alexandre Moratto)
A young man, Socrates, has no family and nowhere to live after losing his mother, in an already difficult part of the world (São Paulo's ghetto. Seeing this will be a punch in the gut and a good reminder to those of us that never deal with the harshest realities of being a human; this is a reality for us regardless of where you are in the world.
MONDAY, JUNE 3, 2019 – SIFF Cinema Uptown – 8:30 PM
Go Back to China. (China | 2019 | 96 minutes | Emily Ting)
A refreshing comedy about a well-to-do Chinese woman, Sasha, who is brought home to China from America by her father to work at her family's factory in the hopes that she'll gain a little humility and understand where the money comes from. Really looking forward to this one, it looks just the right amount of silly for me.
WEDNESDAY, JUNE 5, 2019 – SIFF Cinema Uptown – 6:00 PM
THURSDAY, JUNE 6, 2019 – SIFF Cinema Uptown – 4:00 PM
---
Keep track of the SunBreak's ongoing SIFF coverage on our SIFF 2019 page, plus news, updates, and micro-reviews on Twitter @theSunBreak.