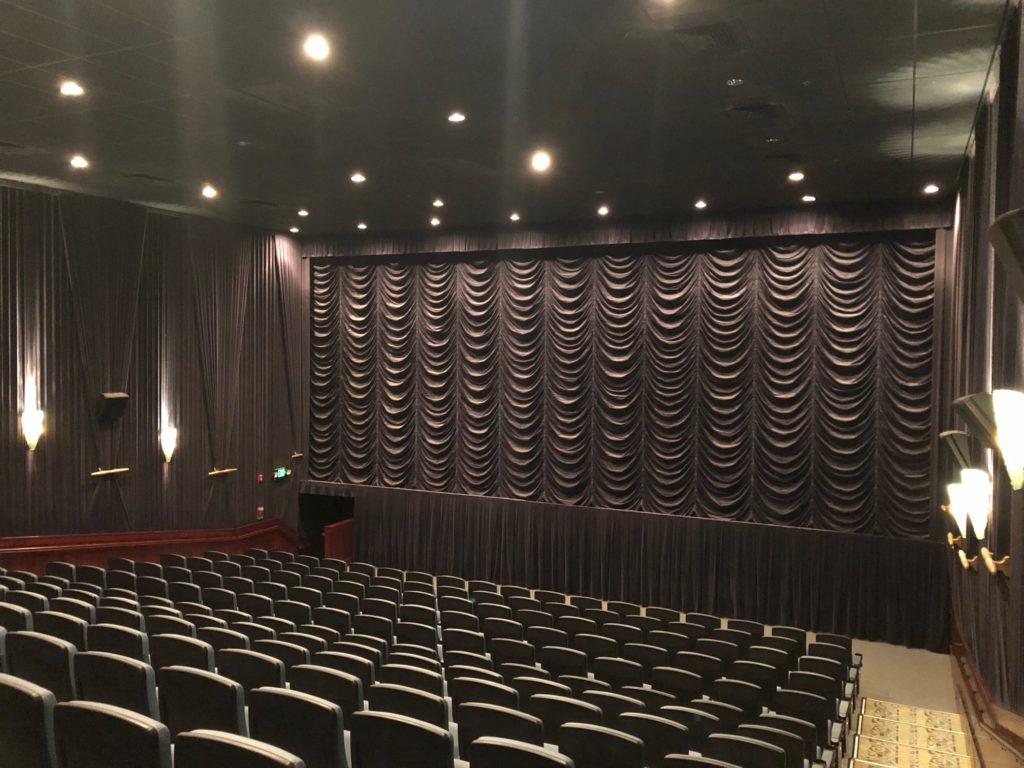 There's little point in restating the obvious, but I will anyway. We're in the midst of a crisis, the magnitude of which we literally have not seen in a century.
Please dear readers, wash your hands, stay indoors, look out for your loved ones, and if you can afford to do so, see your way to giving money and support to those that are working locally, nationally, and worldwide to help with relief efforts.
Food, shelter, water, and health are undeniably needed for basic survival during these times, but one of the things that enables us to truly live is art. At its best, it puts us in touch with our humanity. It moves and inspires us. It offers us escape. And it often speaks to the world around us with the fidelity of the most exhaustive newscast.
Of all the ways humans express themselves creatively, film was the first art form that moved me. And to this day, there's nothing more joyous for me than experiencing a film on a big screen in a theater, and sharing in the communal experience of going to the movies.
Of course, COVID-19's changed that considerably, for the short term at least. It's our hope that this too shall ultimately pass, and that some semblance of life as usual will go on. But in the meantime, like so many other businesses and organizations, every independent movie theater in Seattle is taking a major hit due to the national state of emergency.
This being a film website, we at the SunBreak thought it'd a good time to let film buffs know how you they offer a helping hand to several of Seattle's independent film houses, and why we think those theaters matter.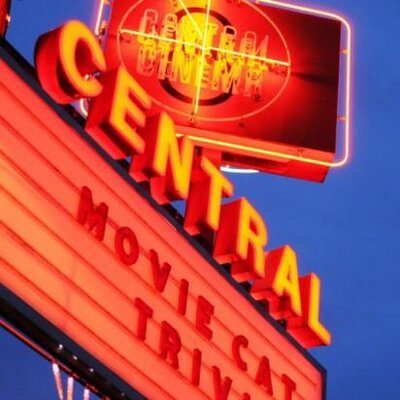 These theaters are often more than just a place to see movies: They're legitimately beloved community fixtures. Central Cinema, nestled in the suburbs of Seattle's Central District, wears its neighborhood affiliation on its sleeve lovingly. They boast a full food menu and host everything from archival screenings to '80's comfort food flicks to one of the best trivia nights in town, MovieCat Trivia. In the light of Central Cinema's closure, MovieCat co-host Jessica Aceti has organized a GoFundMe campaign for the theater (donate here). It's also still possible to give the theater a helping hand by purchasing gift cards here.
In addition to terrific, adventurous programming, The Northwest Film Forum on Capitol Hill has evolved into a space for community engagement as well as film, hosting scores of community-focused screenings and events. The nonprofit Forum's managed to turn the latest edition of their acclaimed ByDesign Film Festival into a virtual event opening on March 18, with virtual admission on a sliding scale (virtual admission can be purchased here). You can also make a general donation to the Forum here.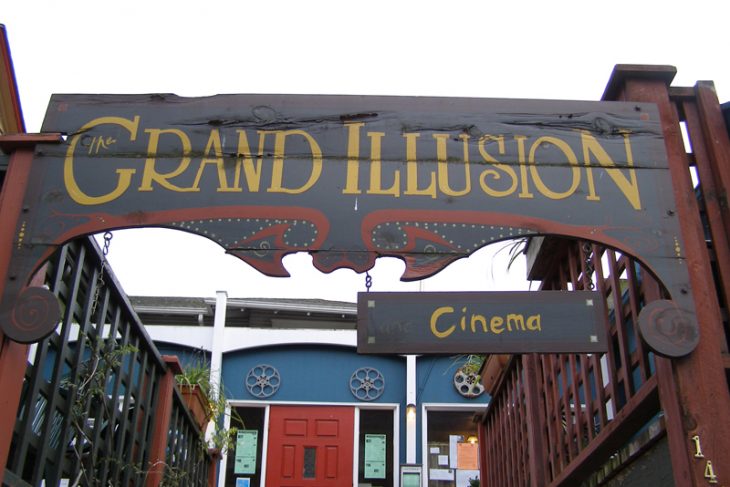 At over 50 years old, The Grand Illusion Cinema, another local nonprofit, is Seattle's longest continually running movie theater, with programming that runs the gamut from arthouse classics to bold experimental cinema to some of the most outre genre movies created by humans. The University District movie house is also one of the last theaters in the country to specialize in screening actual 35mm film prints, which means they often exhibit movies that can only be seen in a few theaters internationally. Consider a donation here.
Though it's not technically a movie theater, Scarecrow Video is arguably one of the most vital living cinema archives in the country. It's the Taj Mahal of video stores, a film geek Mecca housing some 120,000 titles in its large two-story University District space. The nonprofit has also worked with the Grand Illusion to co-sponsor screenings, filmmaker visits, and more. Donations can be made here.
In the last three decades, SIFF—the organization born from the roots of the Seattle International Film Festival—has become a vital source for film and film education, renovating and reopening two of the city's most beloved movie palaces (The Egyptian and the SIFF Cinema Uptown), building the SIFF Film Center for special screenings and educational events, and keeping one of the most-attended film festivals in the country afloat. Consider a gift to the organization here.
In a decision that (I'm certain) agonized SIFF's leadership, Coronavirus-related shutdowns forced them to put several employees on furlough. Happily, a GoFundMe campaign's been opened to assist those employees with their expenses, here.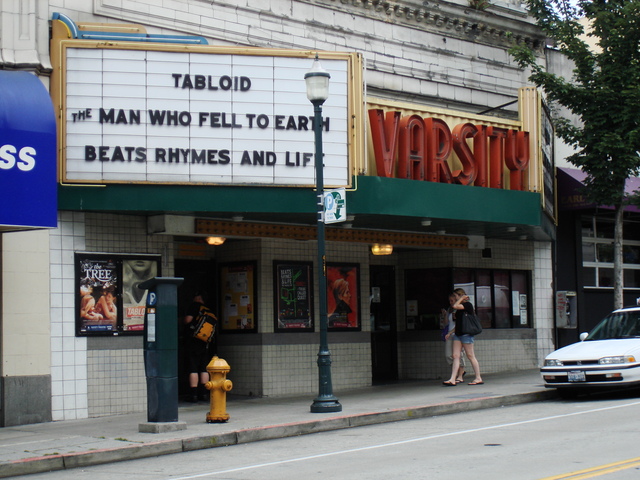 The Varsity Theatre has been a staple in Seattle's U District since the 1940s, and it screens a winning combination of new releases and indie arthouse fare. Over the Bridge, West Seattle's Historic Admiral Theater boasts similar quality programming and enjoys its own neighborhood-institution status. Both are part of a group of nine Western Washington theaters run by Far Away Entertainment, a collective of local theater partners and owners dedicated to "bringing the silver screen to small towns where the "big guys" don't exist." EGift cards, the only source of income available for any and all of their temporarily-closed cinemas, can be purchased at Far Away's website homepage.
Ballard's Majestic Bay Theater has been that neighborhood's one and only theatrical filmgoing option for nearly twenty years. They offer sought-after contemporary film options in a grandly old-school, independently-owned theater environment. Like many cinemas in town, their principal source of income during the imposed theater closures is gift cards at the moment. Those can be purchased at the Majestic Bay's website here. They're currently working on a plan to help staff impacted by COVID-19, so check their site and socials to keep up to date.
The locally-owned and operated Ark Lodge Cinemas have brought popular releases, as well as revival and indie film screenings to Columbia City locals for awhile now, and with the forced shuttering of the theater, their only source of income is gift cards, now on sale online. A portion of those sales also goes to the Rainier Valley Food Bank through March 31. Cards can be purchased here.
The Beacon is one of the newest indie theaters in town (and also located in Columbia City). In a statement issued on their Facebook page, they promise they will return. Considering the passion and ace programming its Co-Founders/Co-Owners Tommy Swenson and Casey Moore have exhibited since opening their doors last July, we have no doubt they'll make good on their word.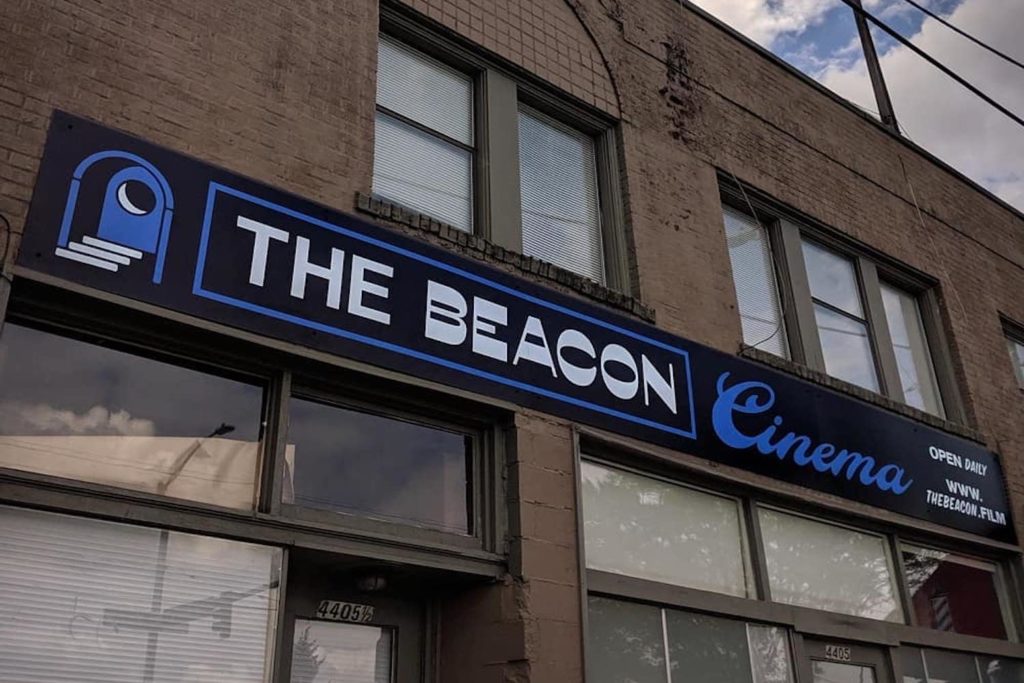 In that same Facebook missive, the theater urges patrons to "please spread your resources around to where they are most desperately needed. We're thinking of the homeless, the incarcerated, the disabled, the elderly, and everyone at heightened risk to the virus itself as well as the potentially devastating social and economic effects that come with it." That said, we thought we'd mention that friends of the Beacon can give the theater a boost by keeping an eye on their website. They're in the process of setting up sales for merchandise, but for now you can give the theater a hand by purchasing a gift card here.
While we've tried to spotlight as many local indie movie houses as possible here, we realize this list isn't definitive. If there's a fundraiser or crowdfunding campaign for an independent theater we haven't mentioned, please let us know via the SunBreak's Facebook or Twitter pages. We'll be sure to update this list and get the word out.
Take care everyone, and don't let the metaphoric flicker of the projector—or the light of optimism in the face of adversity—dim.