In light of events over the last month and bringing black voices to the forefront, I was excited to find Joe Talbot's breathtaking project available for rent on Apple TV+ for a mere 99¢. It would feel irresponsible not to encourage you all to watch (or even better, re-watch).
---
The Last Black Man In San Francisco (2019 | USA | 121 minutes | Joe Talbot)
The story of a young Black man, Jimmie Fails (portrayed by an actor also named Jimmie Fails), sleeping on the floor of his best friend's home in San Francisco, dreaming of the day he can return to the glorious Victorian mansion his family once owned and call it his own. Third-generation San Franciscan, he and his family have seen the city change, morphing into something unrecognizable, and uncomfortable with this exquisite house being one of the few things, few places that still felt like home.
Much to the current owner's frustrations, Jimmie clandestinely returns day after day to repair, repaint, and reinvigorate the beauty of the house he held so dear while working as a nurse at an old folks home at night. But when the house is put up for sale, his life begins to unravel. We follow Jimmie as he navigates the toxic waters (both literally and figuratively) of the city he loves so much, clinging in desperation to this piece one little of San Francisco he feels he can call his own. To our dismay, his family is just as disenfranchised as him and the only support and love he gets is from his best friend, "Mont" Allen (Montgomery Allen).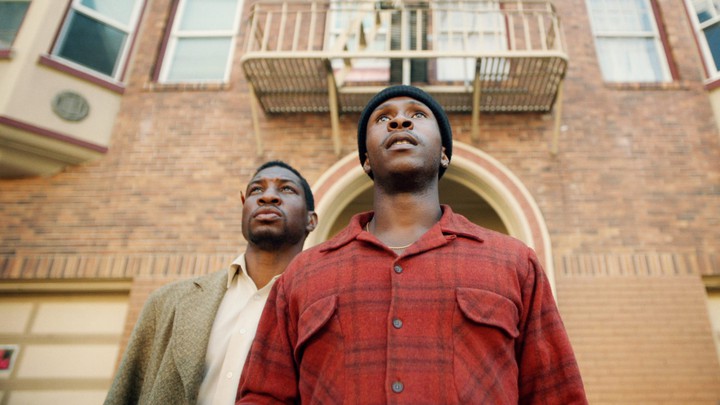 This film encapsulates beauty. It is poetry in motion, with the captivating and deteriorating pieces of San Francisco pulling us in in equal measure. The first five minutes tells you everything you need to know about what to expect as both Jimmie and Mont traverse the hills and neighborhoods on a skateboard both in perfect synchronization with each other. It's not only about the suffering of a city so well-known for its gentrification but also the bond between two men who want to find their purpose, or at least to find their place in a world that doesn't seem to need them. They at least know they can depend on each other. It was so painful and gut-wrenching to watch, but so worth that anguish, so worth the sadness.
It's no wonder it won the Special Jury Award at Sundance among other accolades. You can catch it for free if you connect your library account to Kanopy or have PrimeVideo; otherwise rent it via Apple TV+ for 99¢ or on YouTube, GooglePlay, and other platforms for around $3.99.