With all this time locked down at home, I saw more movies within their release year than I think in any other year of my life – and so many of them were fantastic, even though so few of them were in actual theaters. There are still a few big ones I have yet to reach, but what I've seen has made for a really robust year of releases. I couldn't be happier that The Sunbreak has taken me in to be able to talk about some of them!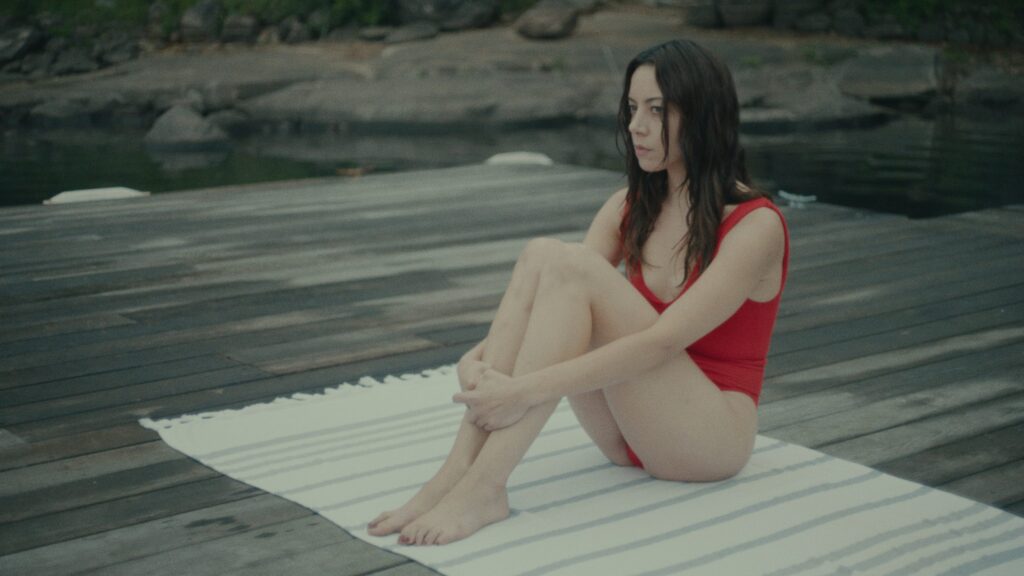 10. Black Bear (Lawrence Michael Levine). A psychological thriller that I can't talk much about without spoiling, starring Christopher Abbott and Aubrey Plaza. Slight shades of Persona. Just when you think you've got this movie figured out, it throws you for a loop! This was one of my favorite screenings of NIGHTSTREAM, a new virtual horror/genre film festival (whose team I was lucky enough to join) born of the dashed hopes of five other fests that couldn't hold in-person activities this year, one of which was our area's very own North Bend Film Festival!)
Black Bear is streaming on various VOD platforms.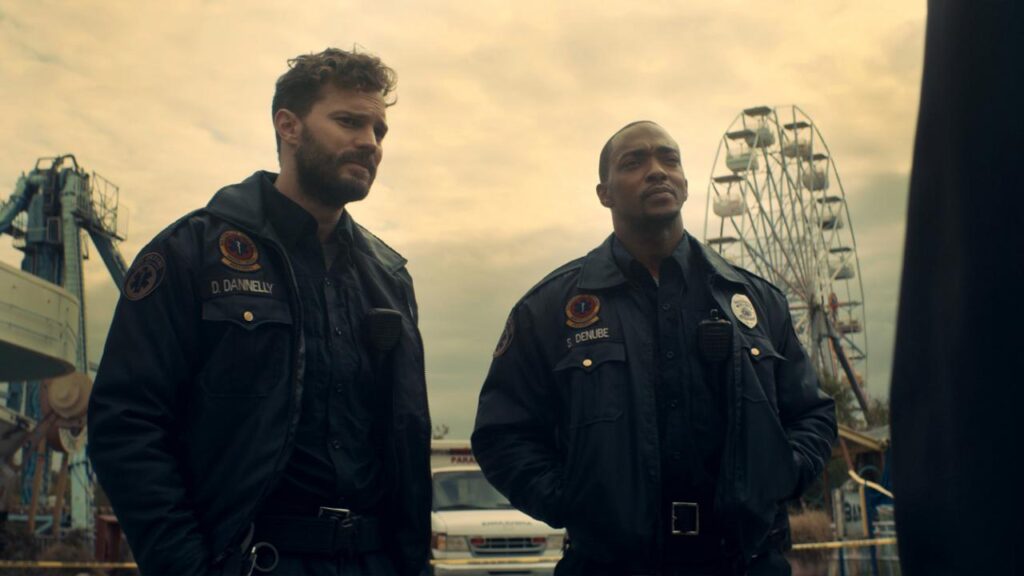 9. Synchronic (Aaron Moorhead & Justin Benson). The latest reality-warp from Moorhead & Benson is one of those movies that's best enjoyed by going in with a blank slate, but like their previous work — The Endless, Spring, and Resolution — it has elements of sci-fi, horror, and time-bendy stuff, along with really natural acting & writing that makes it feel like I'm hanging out with my friends while extraordinary events go on around us. Unlike those other movies, it features a cast of known names (Anthony Mackie, Jamie Dornan, Katie Aselton) and some slightly higher production values, but is still totally recognizably their aesthetic. This was one of the few films of 2020 (the only one on this list) that I was lucky enough to catch in a theater – with a Q&A with the filmmakers even, thanks to the Palm Springs International Film Festival, for which I traveled to CA in January to work. I asked my only festival audience question of the year, which was whether those guys see their films as all occupying the same cinematic universe, and their response was a resounding YES, complete with examples of lots of little details that tie everything together. What a thrill!!
Synchronic, having had a brief US theatrical run in October, will be available for physical and VOD rental or purchase beginning January 26.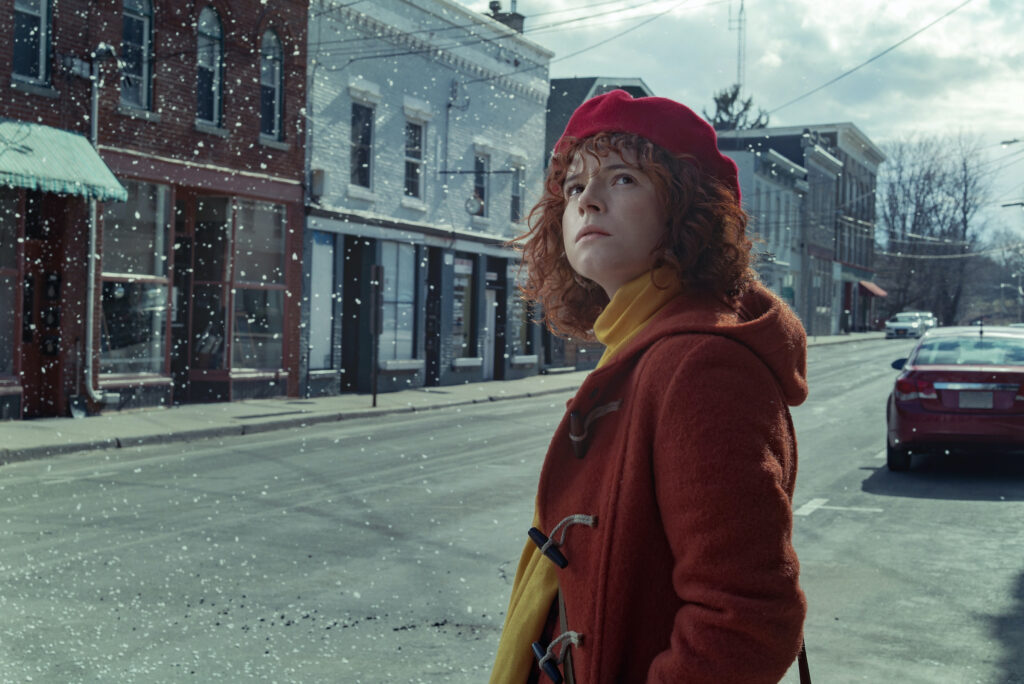 8. I'm Thinking of Ending Things (Charlie Kaufman). I can't pretend that I understand everything in Charlie Kaufman's newest mind-bender, or that I even caught half of the literary, cinematic, and philosophical references (although this spoilery piece helped), but I know how it made me feel, which is intrigued, startled, contemplative, pleasantly puzzled, and ultimately at peace. With the title (sure seemed like Jessie Buckley's character is the "I" in question) and the narration from her perspective, this seemed like it was centering a woman for once in Charlie Kaufman's career, but I think even so it's yet another man's journey into solipsism and self-confrontation. I guess it's no big surprise to find that even when it seems like he's writing about a woman, he's really writing about himself. Still, it's a wild funhouse ride for a particular kind of viewer. In part I think it's about how the art you consume becomes a part of you, and that's something I feel strongly about.
I'm Thinking of Ending Things is streaming on Netflix.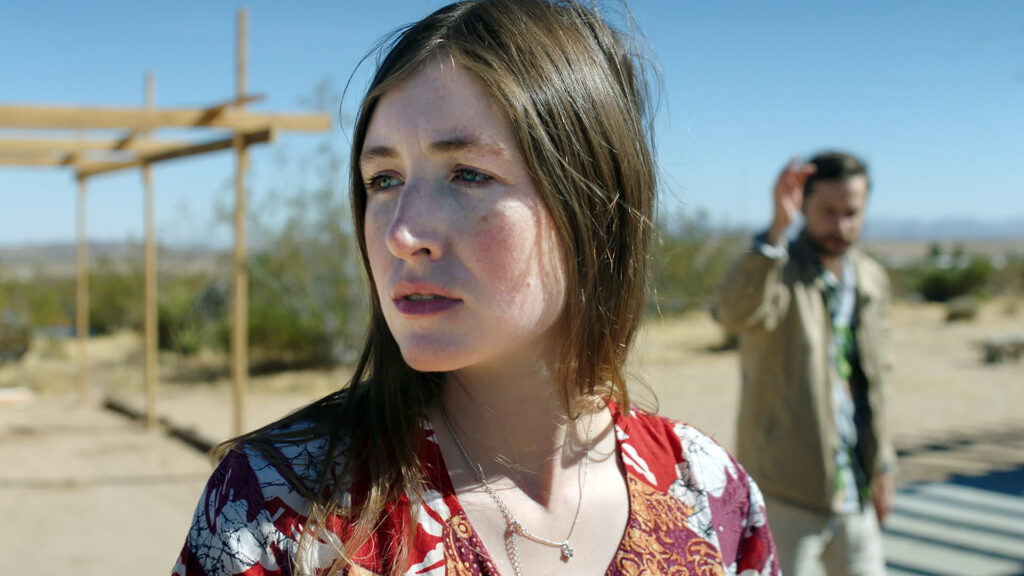 7. She Dies Tomorrow (Amy Seimetz). Amy Seimetz's first directorial work in seven years is strange and mysterious and wonderful. Dark but not ugly. Preoccupied with death and a little deranged but also pretty peaceful. Killer cast, heavily toplined by a never-better Kate Lyn Sheil (she who is convinced she will be dying tomorrow) but also featuring Kentucker Audley, Jane Adams, Katie Aselton, Chris Messina, Tunde Adebimpe, and fellow filmmakers Adam Wingard and James Benning!
She Dies Tomorrow is streaming on Hulu.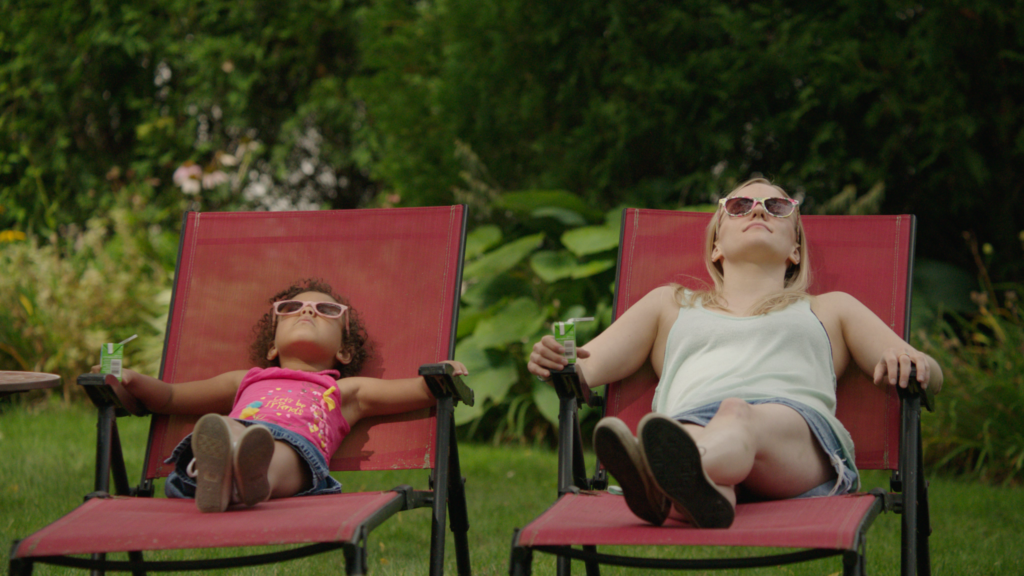 6. Saint Frances (Alex Thompson). Starring Kelly O'Sullivan, directed by her partner Alex Thompson, and co-written by both of them, Saint Frances is a film about a mid-30something straight white lady basically just experiencing ennui (and having an abortion, but that honestly feels like it belongs a lot lower in the mix than most descriptions you read will have you believe) – a role that would have fit Greta Gerwig like a glove a decade ago. (Gerwig's still in her 30s now, she just seems to have progressed past these specific kinds of roles that used to be her bread-and-butter.) Its characters feel real and complex, its relationships true and lived-in, and it's all put together in a way that feels interesting and cinematic. It also features a boyfriend character who's one of the best examples of nontoxic modern masculinity maybe ever put to tape, so well-adjusted and comfortable with and totally unweird about female body horror. Wish I knew that guy for real. Hell of a debut for these folks!
Saint Frances is streaming on Kanopy, as well as Starz and various VOD platforms.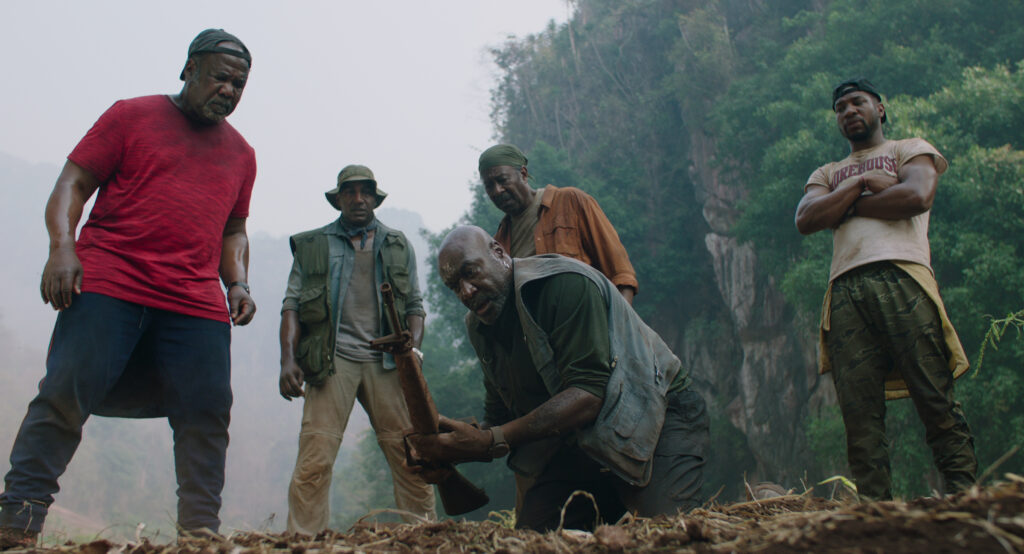 5. Da 5 Bloods (Spike Lee). I think this is a masterpiece. I cried four different times. Possibly my favorite Spike Lee joint. Some big formal choices are in play (having the same actors play the characters in both younger and older versions of themselves in this story of a group of Vietnam vets returning to their own stomping grounds, without any changes to their appearances; shifting aspect ratios) and in my opinion these choices really worked. And Chadwick Boseman is an indelible bolt of lightning. This movie is really full: full of emotion and depth, packed full of information about Black history and rhetoric about liberation. Looking forward to the new insights I'm sure to gain from future repeat viewings.
Da 5 Bloods is streaming on Netflix.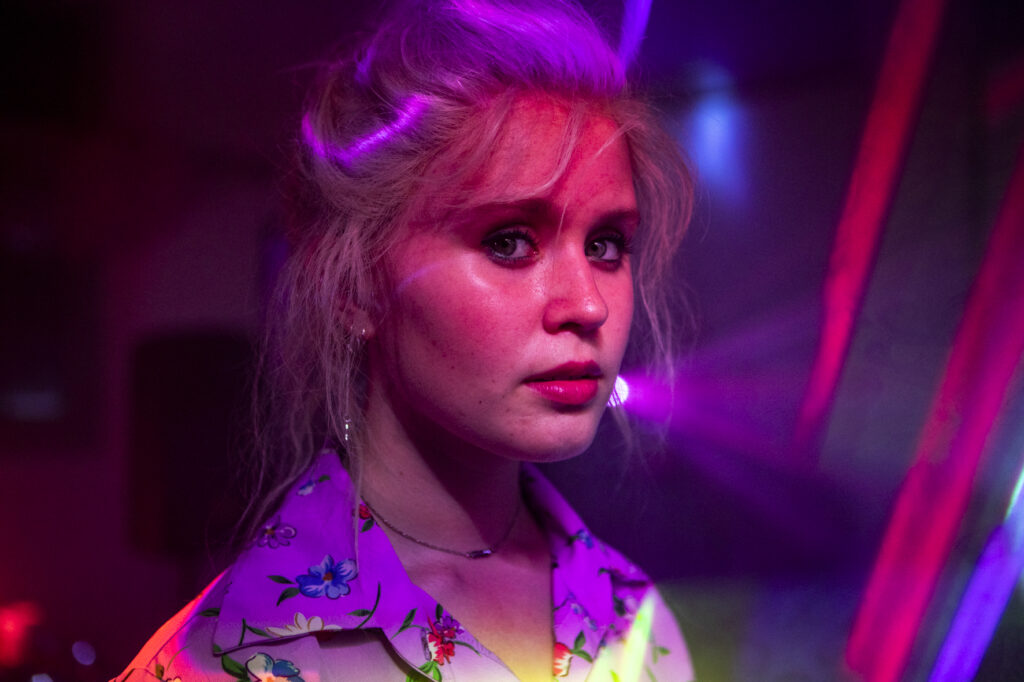 4. Babyteeth (Shannon Murphy). This Australian film about a terminally ill teen (but no it's not one of those movies), the bad-news dude she mixes herself up with, and her parents (unethical psychiatrist dad played by Ben Mendelsohn!) starts off with a couple of flash-bang character introductions and really never relaxes from there. It's a story full of complicated relationships that are nevertheless easy to follow and track and care about, really wonderful. Very big on "show, don't tell". In a world with no shortage of white teens coming-of-age/sick kids movies, this one is something special.
Babyteeth is streaming on Hulu.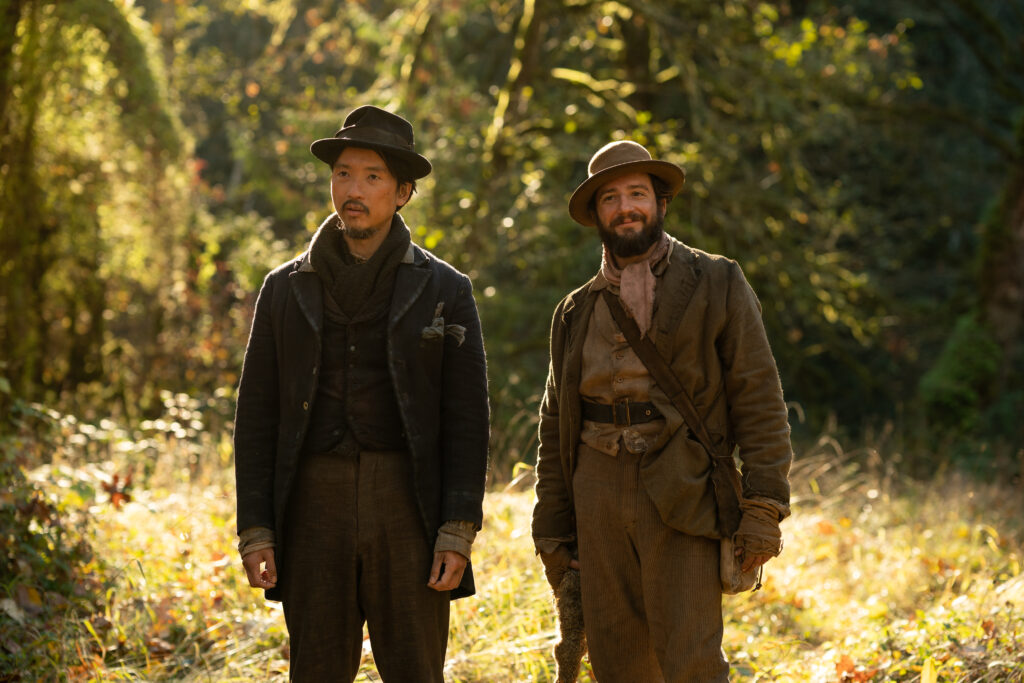 3. First Cow (Kelly Reichardt). Josh and Tony already solidly covered what this film is about and what makes it special. What's sort of set up as a crime story turns out to just be a quiet story of a friendship between two men. Yes. This is Peak Kelly Reichardt. All hail. There's also some really great incidental background chatter in a lot of scenes that I'd strongly recommend keeping captions on for, and apparently Stephen Malkmus played fiddle on the soundtrack?? The only thing with this movie that I'm mad about is that the iTunes release (only) comes with a short entitled "Owl" (apparently it's just 4 minutes of an owl chilling) and even though I bought the blu ray of this movie, which came with a digital copy, the digital copy was not redeemable on iTunes and apparently the only way to see this dang short of this dang owl is to buy a whole second copy of the film on that service specifically. Argh!!! It's hard being an indie film fan sometimes.
First Cow is available for rental or purchase on various VOD platforms, and is also airing on Showtime.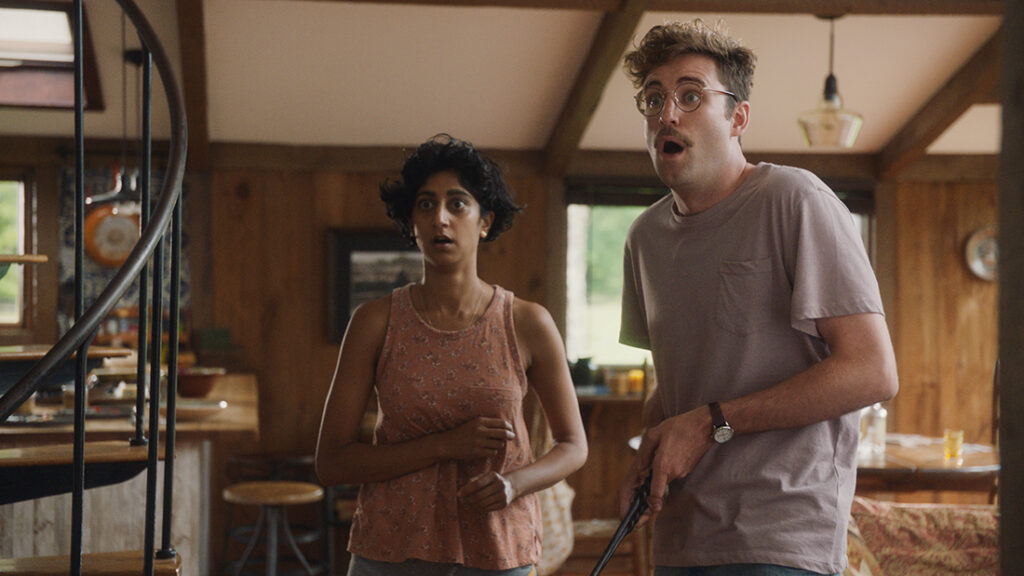 2. Save Yourselves! (Eleanor Wilson & Alex Huston Fischer). A couple (Sunita Mani and John Reynolds) go on an upstate retreat to disconnect from their phones and reconnect with each other, and while they're not looking at the internet, an alien invasion begins. This movie's blend of gentle comedy, low-budget sci-fi, and naturalistic acting like you're just hangin' out with your friends during the apocalypse is very much my thing. (I know I basically said that about Synchronic too – I told you it's my thing!) There's a little song about soaps in the middle that I think about all the time now. This is the kind of first feature that has the potential to launch a director/directing team into an MCU (or other major franchise) trajectory if they're lucky and want that – clearly scrappily made on a budget but comes off super high quality; tight writing as well as strong acting and everything else; showing a strong directorial hand and vision; well-done VFX even. The kind of under-the-radar movie I can get really excited about championing.
Save Yourselves! is streaming on various VOD platforms.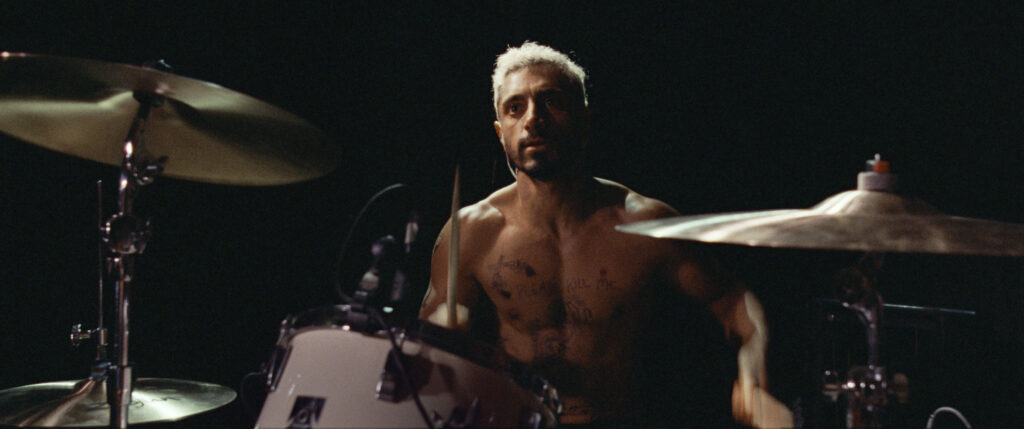 1. Sound of Metal (Darius Marder). A beautiful (and miraculously not corny) story of a person facing difficulty (a drummer, played by the incredible Riz Ahmed, suddenly loses his hearing), handling it poorly at first, but then slowly letting personal growth take hold. I cried several times. I also really enjoyed hanging out with these characters. Editing, set design, costume design, casting, direction – just perfect choices all around.
Sound of Metal is streaming on Amazon's Prime Video.
---
The last few came down to some hard decisions, so I do of course have a few honorable mentions:
Steve McQueen's Small Axe anthology, in particular Lovers Rock for its warm dance party vibes and Mangrove for its valuable history lesson and depiction of the fight to hold space for community
Jim Cummings' The Wolf of Snow Hollow, which revisits a lot of the same themes he explored in 2018's showstopper Thunder Road, but this time wraps them up in a werewolf murder mystery
Close calls that were mentioned on my colleagues' lists: Shithouse, Cooper Raiff's remarkable Before Sunset-esque debut; Palm Springs, the best time-loop narrative since Russian Doll; and the gloriously deranged Bacurau
Two more NIGHTSTREAM titles: the adorably gory Frankenstein-and-zombie puppet show, Frank & Zed, and the punk rock love story Dinner In America
Kirsten Johnson's beautiful and surprising exploration of loss, familial ties, and legacy in Dick Johnson is Dead
My favorite Soderbergh in several years, Let Them All Talk
The Assistant, a crushing portrait of what it can be like as a young woman working in the entertainment industry
I also don't feel like my list will be truly complete until I can see a few more key titles: specifically some contenders for a potential shake-up include Minari, Nomadland, Ammonite, Another Round, One Night In Miami, Monsoon, The Nest, Promising Young Woman, Possessor, Matthias & Maxime, Crip Camp, and La Casa Lobo.
Some of those I haven't yet had access to; some I just haven't had enough hours in the day. I tend to not finalize my lists for personal purposes (eventually publishing them on my own website and my Letterboxd page) until the Oscars, AKA the end of awards season, which will be later into next year than ever this time. But this is a slightly-better-than-rough draft I can be happy enough with to put out into the world for now, anyway!
---
All of the Sunbreak's Year-end lists: Josh's Favorite Films of 2020 | Chris's Favorite Movies of 2020 | Tony's Favorite Movies of 2020 | Jenn's Favorite Films of 2020 | Morgen's Favorite Movies of 2020