The Seattle International Film Festival enters its second full week, jam-packed with opportunities for moviegoing and catching special film related events. Here's a rundown of some of the big events and notable screenings this week.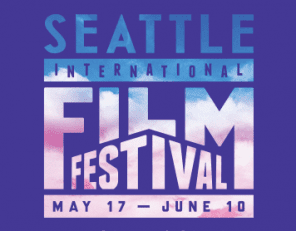 On Thursday May 31, SIFF sets up a residency in Kirkland, with an opening night film and reception featuring Nick Kelly's comedy, The Drummer and The Keeper , in which an Irish rock drummer with bipolar disorder befriends a teen with Asperger's Syndrome by way of a mixed-abilities soccer team. There's also a reception before the screening to celebrate the festival's tenth year in Kirkland. Meanwhile, those staying in town can head to the Triple Door to see Seattle rockers My Goodness bringing a blues and garage-inspired original soundtrack to Francesco Bertolini's 1911 Divine Comedy-inspired L'Inferno.
As the weekend rolls around, Saturday night marks SIFF's celebration of making it past the festival's halfway point. The Centerpiece gala features musician Boots Riley's (the Coup) directorial debut, Sorry To Bother You, a dystopian black comedy starring Lakeith Stanfield (Atlanta) as a telemarketer who climbs the corporate ranks with unconventional methods. Armie Hammer and Tessa Thompson co-star; Riley will be in town for the film, which is followed by a party at the DAR Rainier Chapter House on Capitol HIll.
Last weekend, SIFF celebrated Short films. This weekend, they look to the emerging future of Episodic and Web content: watch winners from SeriesFest on June 1, head to Shoreline for WebFest on June 2 to see webisodes on the big screen, and see the premiere of locally-produced Automata on Sunday at the Egyptian. If you're inspired to make some content of your own,, head to the Film Center on Sunday afternoon for Money Please! to learn how to overcome the challenges of producing for episodic platforms.
Aside from all of those special presentations and events, your pals at the SunBreak have scoured the schedule and identified a few films that we're most excited to see. Hope to see you at the movies!
Chris's Picks:
The Field Guide to Evil (dir: Veronika Franz, Severin Fiala, Peter Strickland, Agnieszka Smoczynska, Katrin Gebbe, Can Evrenol, Calvin Reeder, Ashim Ahluwalia, Yannis Veslemes, Austria, Germany, Greece | 2018 | 117 minutes)
The producers of the popular horror anthology The ABC's of Death have another international compilation of short films that are related around the theme of evil or fear, or whatever. It sounds like there could be some great films here, including one by Agnieszka Smoczynska, the Polish filmmaker who created the wonderfully bonkers The Lure (SIFF class of 2016).
FRIDAY, JUNE 1 – 11:55pm – SIFF Cinema Egyptian
(director Calvin Reeder scheduled to attend)
MONDAY, JUNE 4 – 9:30pm – SIFF Cinema Uptown
Crime + Punishment (dir: Stephen Maing, USA | 2018 | 111 minutes)
The NYPD has long had problems with bias and quotas (fun fact, 2016 DNC speaker Mike Bloomberg believed "stop and frisk" was not as discriminatory as it should be). This documentary focuses on a group of minority police officers who challenge the unjust policy of arrest quotas. That deserves my respect and a movie about that deserves my time. The Q&A from Independent Film Festival Boston is also worth a look.
SATURDAY, JUNE 2, 2018 – 6:30pm – SIFF Cinema Uptown
SUNDAY, JUNE 3, 2018 – 3:00pm – SIFF Cinema Uptown
(Subject Adhyl Polanco scheduled to attend both screenings)
Tony's Picks
Hal (dir: Amy Scott, USA | 2018 | 90 minutes)
Hal Ashby was one of the less-heralded directors to come of age in the 1970s. But the guy's string of genuinely great movies–Harold and Maude, Being There, and Coming Home among 'em–is formidable, and he was enough of a real-life character to make a documentary chronicling his life and work a pretty solid bet.
FRIDAY, JUNE 1, 2018 – SIFF Cinema Uptown- 6:00 PM
SUNDAY, JUNE 3, 2018 – SIFF Cinema Uptown – 12:30 PM
(Producer Brian Morrow in attendance for both showings.)
Gauguin (dir: Edouard Deluc, France | 2017 | 102 minutes)
Vincent Cassel is one of modern cinema's great leading men, so here's hoping this Edouard Deluc-directed bio-pic about the world's foremost post-impressionist painter is sumptuous and fulfilling in equal turns.
WEDNESDAY, MAY 30, 2018 – SIFF Cinema Uptown – 6:30 PM
THURSDAY, MAY 31, 2018 – SIFF Cinema Uptown – 3:45 PM
I've said it before, and I'll say it again; Anthology horror movies are catnip to me. And an anthology of international horror films about local folk tales? Industrial-strength catnip, baby. See you at The Field Guide to Evil!
Josh's Picks
Skate Kitchen (dir: Crystal Moselle, USA | 2018 | 105 minutes)
Crystal Moselle returns to Manhattan's Lower East Side, but in place of the stranger-than-fiction story of cloistered brothers that she told in the Wolfpack, she instead overlays a narrative on a real group of skateboarding girls. The use of mostly non-professional actors (Jaden Smith makes an appearance) turning in fantastic performances gives the film, about a young woman from Long Island whose world opens up when she befriends the (real-life) big city skate crew, a sense of dynamic realism and elevates the stakes of the quotidian drama that exists in a diverse group of woman making space for themselves in an arena too frequently dominated by testosterone-charged boys.
TUESDAY, MAY 29, 2018 – SIFF Cinema Uptown – 3:45 PM
Pig (dir: Mani Haghighi, Iran | 2018 | 107 minutes)
Mani Haghighi's A Dragon Arrives! was a standout at SIFF last year. This year he's back with a dark comedy about a serial killer who targets Tehran's greatest film directors and an untargeted auteur who becomes a prime suspect.
FRIDAY, JUNE 1, 2018 – SIFF Cinema Uptown – 9:30 PM
SATURDAY, JUNE 2, 2018 – SIFF Cinema Uptown – 2:30 PM
SUNDAY, JUNE 3, 2018 – Kirkland Performance Center – 3:15 PM
Leave No Trace (dir: Debra Granik | USA | 2018 | 108 minutes)
In her follow up to Winter's Bone, Debra Granik again focuses her lens on stories of families struggling to survive in the face of poverty. This time, it's an ex-military father with PTSD and his daughter (Ben foster and newcomer Thomasin Harcourt McKenzie) on the outskirts of Portland. If her previous work is any indication, this looks hard, but rewarding to watch.
FRIDAY, JUNE 1, 2018 – SIFF Cinema Egyptian – 6:30 PM
SATURDAY, JUNE 2, 2018 – AMC Pacific Place – 1:30 PM
(Screenwriter/Producer Anne Rosellini scheduled to attend both screenings)
On Chesil Beach. (dir: Dominic Cooke, United Kingdom | 2017 | 110 minutes)
The second SIFF entry based on an Ian McEwan story, this one takes place during a shoreside honeymoon. Saorise Ronan (Lady Bird) is the bride, Billy Howle (Dunkirk) is the groom. Having read the novella and knowing the specific reason for the evening's explosive awkwardness, I was surprised that this wasn't a short, but am still curious to see how they bring the story to life.
SATURDAY, JUNE 2, 2018 – SIFF Cinema Uptown – 3:00 PM
Also on my radar: one more screenings of previously recommended Ian McEwan adaptation The Children Act (Sunday); Scary Mother from the top of the Programmer's Picks (Wednesday & Thursday); Hal, the Ashby documentary (Friday & Sunday).
---
Of course, there's plenty more to see at SIFF. Review our preview and pro-tips and go have fun at the movies! Keep up us during the festival on twitter (@thesunbreak) and with all of our coverage on our SIFF 2018 page: we'll be back on Tuesday with more picks for the post-holiday week ahead, posting reviews throughout the week, and occasionally convening for roundtables to make sense of the country's biggest, longest, most-attended little film festival.