Emma. (2020 | USA | 124 minutes | Autumn de Wilde)
Into each generation comes a film adaptation of Emma, Jane Austen's 1815 comedy of manners about the misadventures of one Ms. Wodehouse: the handsome, clever, and rich matchmaker of Regency-era England. Nineties kids got two: Amy Heckerling's Clueless, which used the novel as a springboard for an Alicia Silverstone Beverly Hills teen makeover comedy starring Alicia Silverstone; the next year saw Gwenyth Paltrow's early ascent into superstardom continue with the costume drama. Once might expect that a 2020 version would be a reboot, re-imagining, or recontextualization of the material, but director Autumn de Wilde and her cast of bright young things play it mostly straight, leaving the titular self-assured matchmaker in Regency-era England and following closely to the source text.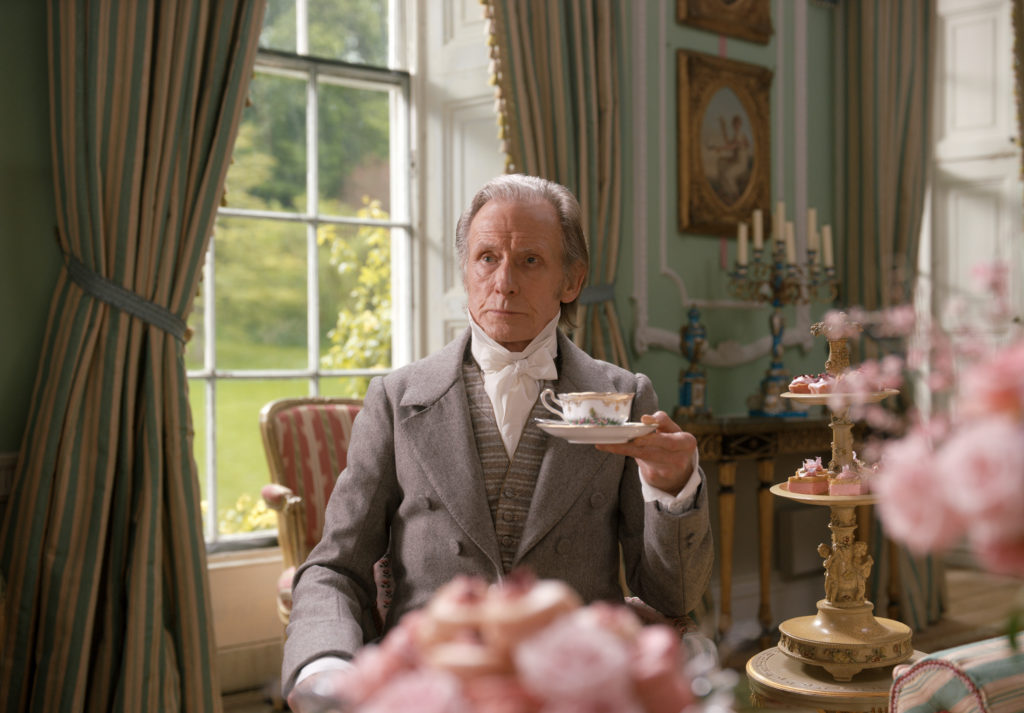 Surprisingly, the throwback sensibilities work. Why shouldn't a cohort of young stars get a chance to play dress-up with frilly frocks or ridiculously high-collared shirts and bring a classic story to life? The product is an unabashed embrace of both the novel and classic period pieces, complete with all of the trappings of comedies of manners and misunderstandings. It's a brightly lit pastel-hued valentine to the era and a mode of filmmaking. The pastry and ribbons budget alone must have been astronomical.
In the title role Anya Taylor-Joy, cleaned up substantially from the girl we met a few years ago in The VVitch, holds the camera's attention throughout in close center-framed shots at selfie-friendly angles. We meet her on her governess's wedding day, beaming with pride at having engineered a successful match. The story unfolds through her wide expressive eyes, constantly flickering with reactions, restraint, calculation, and the confidence of someone who's never considered the possibility that she might have misread the room. This self-assured oblivion is a balancing act, and she acquits herself marvelously, preserving the humor while keeping the audience's allegiance through mistakes, misunderstandings, to eventual self-discovery.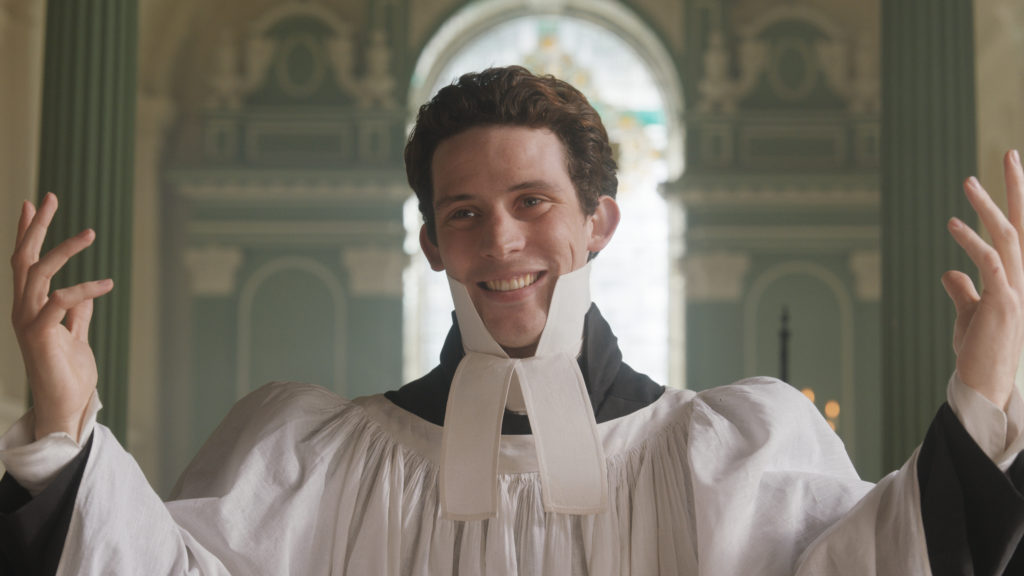 The rest of the cast is similarly shimmering. Johnny Flynn is Mr. Knightly (as magnetic, if less menacing than in Beast), a mutton-chopped in-law once removed, Emma's simultaneous ally and foil throughout, and the film's hidden-in-plain-sight principled heartthrob (an exaggeration, given his bares-all introductory shots) who even gets a couple of musical numbers. Mia Goth gives Harriet, Emma's lower-status best friend, steered romantically wrongly at every turn by her friend's advice, a dreamy and forgiving disposition. Josh O'Connor (recently giving surprising depth to poor, young, hot Prince Charles on the Crown) takes a hilarious puffy-shirted turn as the pompous, goofy, lovestruck vicar Mr. Elton. As Emma's dour father, Bill Nighy wears the hell out of fantastically patterned robes, forever in fear of catching a draft. We also have Gemma Whelan (a far cry from Yara Greyjoy) as former governess Mrs. Weston, Miranda Hart as the tragically-dull but supremely kind Miss Bates, Callum Turner (excellent on E4 series Glue) as the mysterious eligible bachelor Frank Churchill, a glum Amber Anderson as rival Jane Fairfax, and Tanya Reynolds being the best sport about the array of ridiculous hair and wardrobe choices required to portray Mrs. Elton's nouveau riche daffiness. With obvious affection for the story, the whole ensemble relishes the opportunity to don elaborate costumes and put on a show.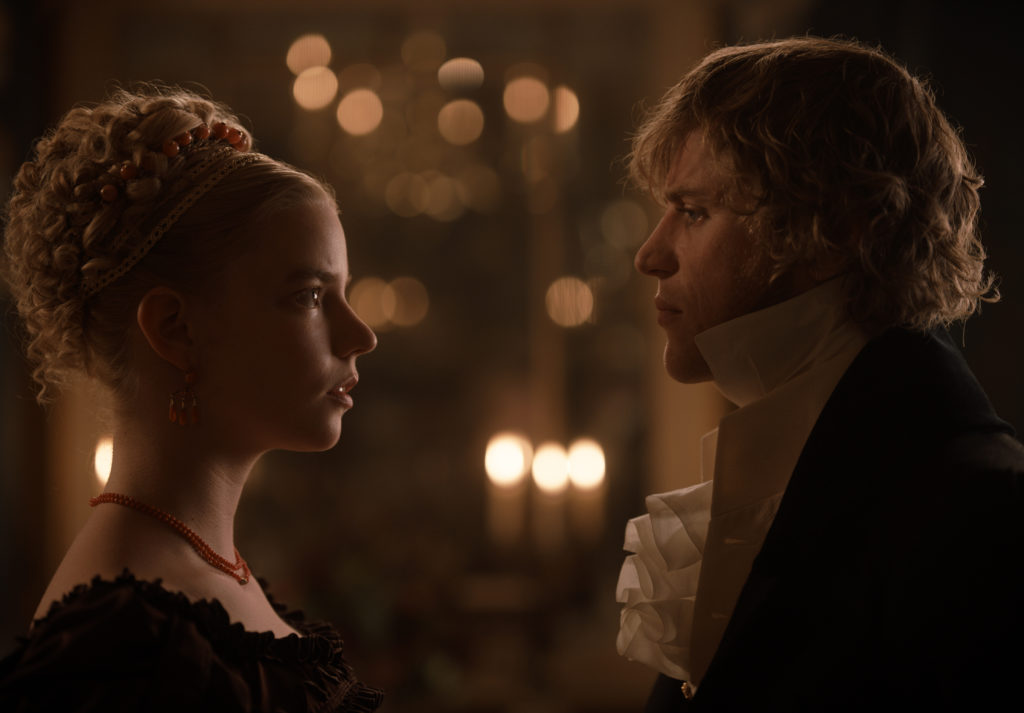 The film and its broad humor succeed by treating the comedy of social cues and performative politeness with the utmost sincerity. The fashion is fantastic and the strict adherence to propriety sets up plenty of dry laughs. It's not all prim and proper — this is a movie in which a baby in need of a diaper change is a category three household emergency and in which repeated gags about using screens to counter drafty fireplaces pays off supremely by the end. But the ornate apparel, ostentatious formalities, and romantic misconceptions are nevertheless grounded in real humans with actual hearts. A light sarcastic barb at a picnic lands like mutually assured destruction. The romantic possibilities of hands illicitly brushing in a ballroom have the heat of a thousand suns.
Of course, it's a two hundred year-old novel, so almost everyone will know where it's going, but that's hardly the point. The delight's in the telling and de Wilde's sprightly iteration succeeds admirably, a confectionery delight for fans new and old. ☆☆☆☆