Welcome to 2020, Sunbreakers! We've had a few days to get used to writing the correct date on our checks; so let's take a stroll down memory lane to the films that moved us over the last month, year, and decade.
Let's start with recent history: what was the best thing you saw last month?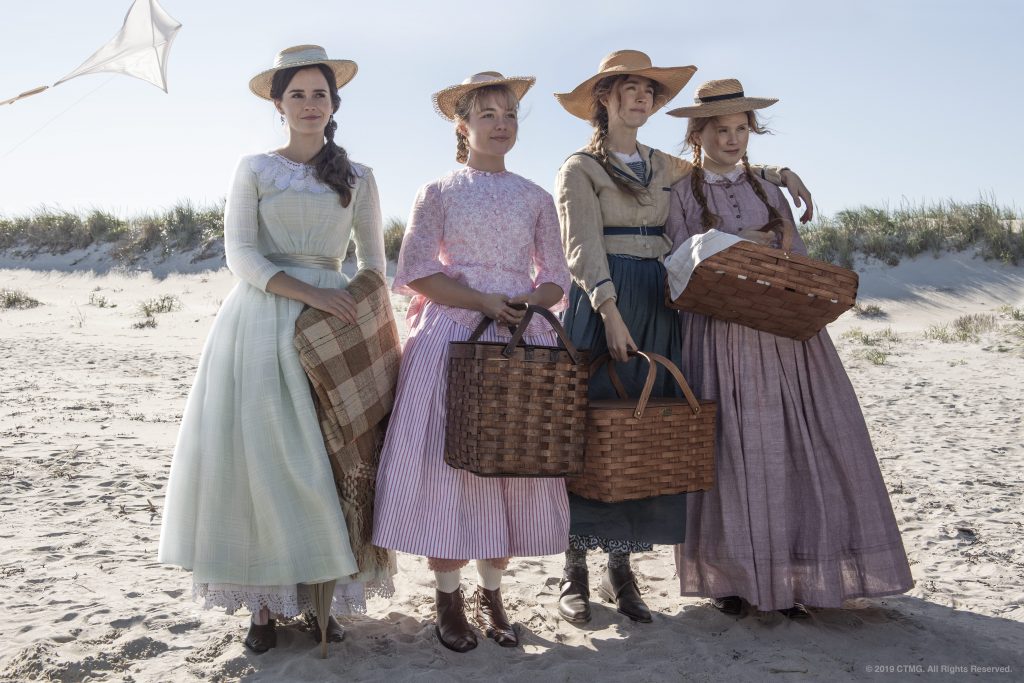 Josh: Two of the best movies that I saw in December were 1917 and Little Women, and both of those ended up on my top ten list; so kudos to the studios for squeezing in those screenings before the end of the year! Both are masterpieces of direction in very different ways, taking us into the past and plunging us into deeply human experiences of young people during wartime. Greta Gerwig dives into the lives of young women during and after the American Civil War and Sam Mendes throws us into the trenches of World War I with a spectacular, pulse-pounding, cinematic spectacle. Highly recommended.
Morgen: While I didn't get a chance to see Little Women until last week, I absolutely adored it. I've seen several versions in the past and while it's a good story (obviously) it never really spoke to me on the big screen… until now. I had to hide sobs at times because the theater was filled with folks but it was so worth every happy/sad tear. Largely I feel like that's due to Saoirse Ronan's portrayal of Jo, but everyone was stellar.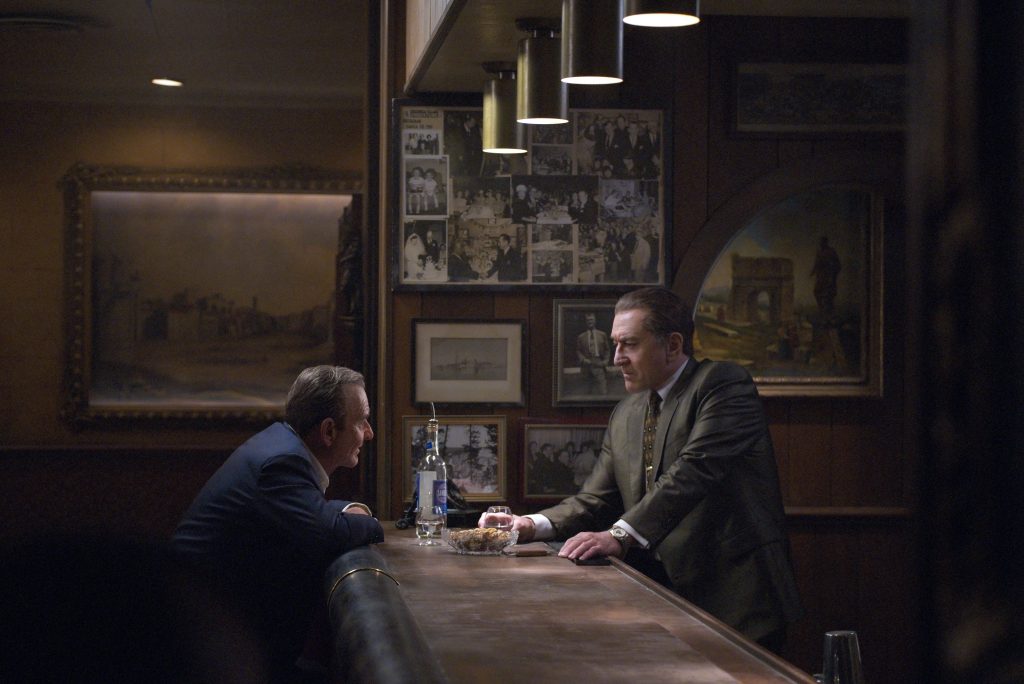 Chris: There's so much I want to talk about from December! I finally had the time to work my way through The Irishman, which was so worth the time! I feel like hating Scorsese has become something of a meme, and not just from Marvel fans, but this was such a great film that touched on the morality and mortality of being a mobster. People on Twitter took up the cause of Anna Paquin not saying much in the movie, but I thought her performance was close to perfect as a child disgusted by her father's chosen profession. There was so much power in what she didn't say (and the few things she did say) and she provided the only real resistance to her father. I don't think we see all that often how the families are affected by professional criminals. It was such a compelling movie, and not at all like the previous "mob" movies Scorsese made, like Goodfellas and Casino.
Tony: I'm with you on The Irishman. It was an investment well worth the marathon running time. It's Scorsese's mob-universe take on King Lear, anchored by a solid, wounded-lion turn from Robert DeNiro, and an indelible, underplayed bit of magic from the much-missed Joe Pesci. Anna Paquin is magnetic. Top Twenty of 2019 for me, for sure.
Josh: Same for me. I mentioned it in our last roundtable and included it in my overflowing Honorable Mentions section of my 2019 favorites list. My first viewing was at the always-majestic Cinerama, but I found myself drawn to watch it again in bits and pieces on my iPad (the horror!) during some long year-end flights. While I advocated the big-screen experience to anyone who would listen, it really does hold up in any format. It's kind of wild that none of us put this star-studded, big-budgeted, huge swing from one of our greatest filmmakers in our year-end lists, but such is the nature of a year full of great movies.
Let's talk about the best thing you saw last year.
Over the first week of the new year, we each took a post to reflect on our favorite movies from 2019. A quick recap:
Chris
Morgen
Tony
Josh
Pain & Glory
Parasite
Uncut Gems
The Nightingale
Sword of Trust
Once Upon a Time … In Hollywood
Gloria Bell
The Lighthouse
What She Said: the Art of Pauline Kael
Climax
Parasite
The Farewell
El Angel
Tel Aviv on Fire
Remi, Nobody's Boy
Sibel
Booksmart
Honey Boy
Sons of Denmark
Joker
Dolemite is My Name
Marriage Story
Parasite
The Lighthouse
Avengers: Endgame
Knife + Heart
I Lost My Body
Midsommar
Us
Kifaru
Marriage Story
Parasite
The Farewell
Portrait of a Lady on Fire
The Souvenir
Once Upon a Time … In Hollywood
Little Women
Pain & Glory
Gloria Bell
1917
Had we treated our lists as unweighted votes, Parasite would win the Golden SunBreak for the Best Film of 2019 on the first ballot.
This aligns with the Seattle Film Critic Society's pick for the year's best (even though none of us are members — yet?). Parasite is also the best-reviewed film of 2019; the film on the most top ten lists; and (currently) the most-awarded film on the year; so I suppose we are all well within the critical consensus hivemind in our love for Bong Joon-ho's masterpiece. Films mentioned by two of us on our lists include: Pain & Glory, Once Upon a Time … In Hollywood, Gloria Bell, The Lighthouse, The Farewell, and Marriage Story; so it seems like we saw some good movies this year.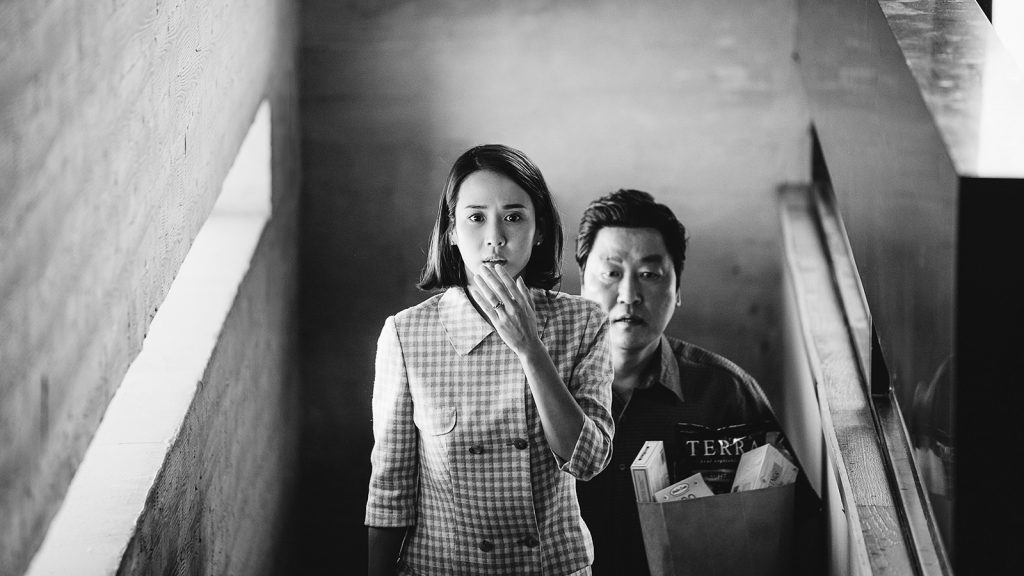 Josh: I tinkered a bit with the ordering of my list all year and still felt conflicted. But ultimately, I decided to hit publish and quit agonizing over an order that was ultimately arbitrary. They're good films, bront. 13/10.
Parasite is certainly the movie of the year, the rare combination of a simultaneously fun and socially relevant selection, but at the last minute I switched the order to put Marriage Story on top. I'm a longtime fan of the subjecting myself to the emotional ravages of Noah Baumbach, and dozens of moments big and small have stuck with me all year and just wouldn't let go.
Tony: I oscillated a lot on my top four, for sure, and one more viewing of my #2 through 4 picks might've even tipped the scales. But in the end, I went with the movie that made me the happiest of any that I had seen in 2019. Dolemite is My Name made me feel ten feet tall, and every frame just bursts with adoration for the storytelling, dream-fueling magic of cinema.
Josh: I do love that you included Avengers: Endgame on your list, Tony. I had it in my mid-year check-in but it didn't make my final cut. But after seeing how Star Wars muddled its way to an ending that catered to the worst fans and storytelling impulses, the way that the Russo brothers steered a thirty-plus episode franchise to a deeply satisfying conclusion with real-ish stakes is all the more impressive.
Morgen: I, too, had SO much trouble with my personal list. I know that I missed something but at some point you just have to say "screw it" and love what you got. The order was much looser for me, I didn't want to spend time deciding what was better than which because I would just second-guess the whole thing so I went with a gut reaction when I looked at the list and just left it at that. Most of my choices were from SIFF. I tell you what, some of them I don't even really "like" that much but they were so affecting, so powerful, that they need to be seen (I'm specifically thinking of Sons of Denmark right now).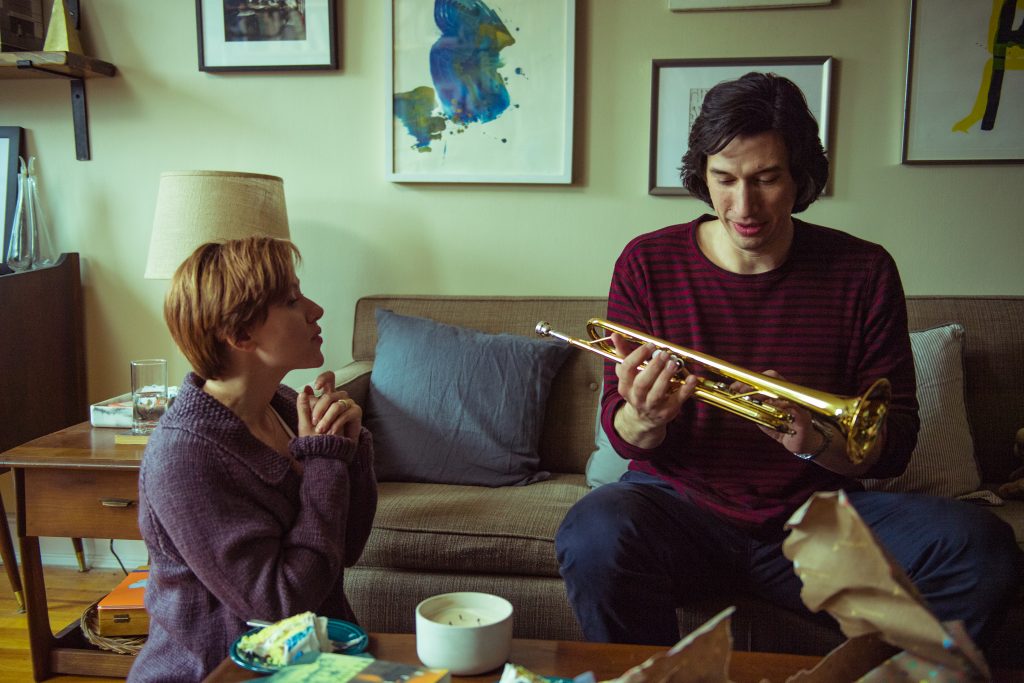 Chris: I've been using the early days of 2020 to go back and catch some movies I couldn't fit into the year, including movies that placed high on some of your lists. I was charmed by Little Women, thoroughly enjoyed My Name is Dolemite, and with Marriage Story, I had a weird reaction where I spent most of the movie indifferent (though it always gives me pleasure to see Alan Alda in a movie and the acting from the leads was phenomenal), until the final five minutes where it absolutely devastated me. Every memory I had from being a child of divorce flooded me and it felt like I was Indiana Jones running from a boulder that was a stand-in for my emotions. It wasn't pretty.
Josh: I loved it from start-to-finish, but until a rewatch I wondered if it was just the fever of seeing it at Telluride this summer. Martin Scorsese gave Adam Driver an award and Laura Dern, Noah Baumbach, Alan Alda, and Randy Newman were in the audience. When the big Sondheim moment hit (which, at the time, was still new enough to come as a surprise) and kept going and going, I was awestruck and vibrating. But even seeing it again, some of the little moments, like a stray shoelace, still slayed me.
Tony: Yeah, as I mentioned in my actual Top Ten piece, Marriage Story really wrecked me too, but coming from a different standpoint. That may be why it put me through the wringer at least three times that I can remember, instead of just during the last few minutes.
Morgen: See, I was pretty indifferent the whole time. I, like everyone, knows someone who has been through a divorce or is a child of one. It hits close to home, but for some reason the emotional triggers weren't there for me and boy, am I easy to trigger. I think it may have been the actors themselves, or maybe it's the way that Adam Driver can seem to feel almost nothing when you think he should be feeling everything (which worked amazingly in Paterson, but here it just left me feeling like he was sort of a sociopath). I can see why folks love it, but it just didn't hit me in the right spot.
Josh: That is a truly shocking response! I thought all of the acting was tremendous, especially Adam Driver's portrayal from affable denial to gradual acceptance of the spiraling horror and futility of his divorce was the emotional backbone of the film. But that kind of mixed reaction in even our little circle might mean that Adam Driver won't be able to wrest that Oscar from Joaquin Phoenix after all?
Was 2019 a good year for movies? Bad year? Best year?
Chris: I think this was a good year for fim too! My top five or six films could've been my number one in a different year, or this year depending on a few other factors.
Josh: I'd say pretty good! At least among the better years of the decade. My top five were easy but I had a lot of other choices that could've easily filled out the rest of the top ten, which hasn't always been the case in other years. After seeing that I only had four unique entries that weren't mentioned on any of your lists, I second-guessed myself and thought about swapping in The Irishman, Her Smell, Transit, or Synonyms.
Tony: It was a good year for film overall from my corner, and I did relish being able to see a lot of ostensible 'new releases' courtesy of streaming services
Morgen: I second Tony's exuberance for streaming services showing one-and-a-half run movies. Those that might still even be in theaters but show up on Netflix as well. I don't know what it does for viewership but it's something I've enjoyed adding to my options this year. Looking back on the "best of the decade" list helped me answer this question and I'll say it was a pretty dang good year. I haven't been covering films/SIFF for as long as you fellas but it felt particularly full of unexpected and hard films that challenged me, made me laugh and pulled me out of my comfort zone.
The confluence of holidays and list-season make a great excuse for catching up on films that slipped by during the year.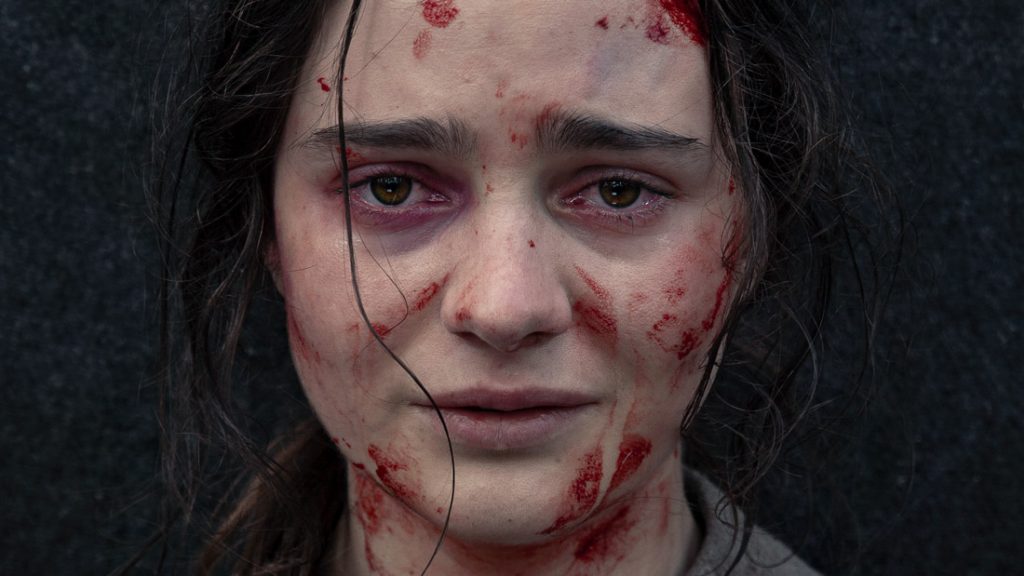 Tony: One trend that I really appreciated, and touched on previously, was how many films I saw this year that were followup efforts by directors whose previous efforts were great, much-buzzed-about horror films. Three of them (Us, Midsommar, and The Lighthouse) ended up on my 2019 Top Ten already, but I can comfortably give Honorable Mention props to The Nightingale, Babadook auteur Jennifer Kent's newest. It's an unremittingly brutal rage-scream of a movie with more triggers than a gun shop, and it does kind of lose its shit like an American tourist in Mexico with Montezuma's Revenge in the final reel. But it's stuck with me. It's a wonderfully-shot, spot-on period piece about a part of the world I knew very little about, with an absolute home-run performance by Aisling Franciosi in the lead. As relentless as it is, I was so smitten with its artistry that I think I might want to see it again.
Josh: Alas, we kept talking about doing a roundtable for that brutal fever dream during SIFF, but never got around to it. Seeing it during the festival was one of the more intense viewings of the year. It's the only film I ever remembered being introduced with a trigger warning, and it turns out that the programmers weren't being hyperbolic: people screamed at the screen and left the theater throughout, as one transgression after another became too much to bear. With that said, I agree fully that Kent was never exploitative in her treatment of the violence and that clear eyed-view makes it all the more haunting, less easy to look away, and even harder to take any pleasure in the revenge spree. It's an astonishing piece of work.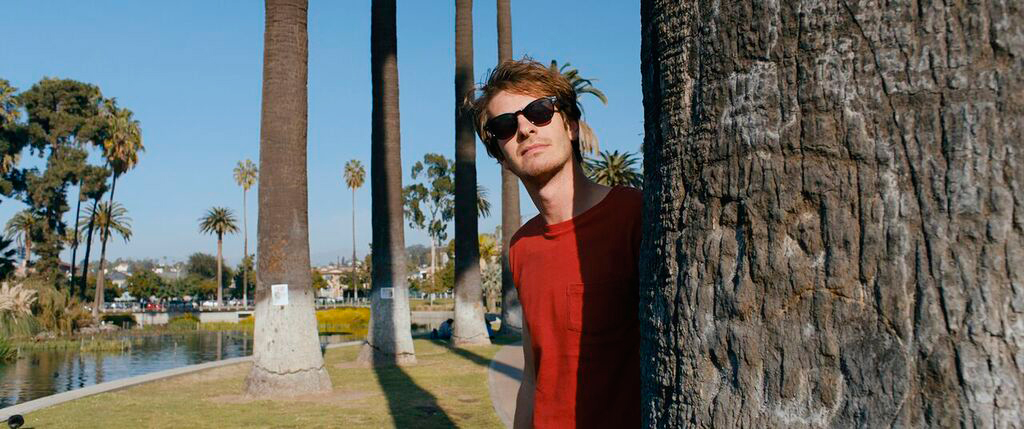 Tony: Last but not least, another Honorable Mention ribbon goes to Under The Silver Lake, David Robert Mitchell's very surreal and indulgent neo-noir/stoner satire/fantasy followup to It Follows. It hit European screens in 2018, but got a super-truncated theatrical run last year. Mitchell's definitely got the visual goods, Andrew Garfield gives a great, woozy, natural performance as the reluctant noir protagonist, and I loved the movie's ambling spiritual kinship with other sun-baked California noirs like The Long Goodbye and Inherent Vice. All that, despite it being a shambling shaggy dog of a movie with an oddball anticlimax of a denouement.
Josh: Oh man, that one was all the way cuckoo bananas. I happened to have a free night when I was in Paris in 2018 and sought it out in a theater a few arrondissements away. Between the jet lag and subtitles (at least it wasn't dubbed!), I oscillated from thinking that it was on the edge of brilliance to an utter catastrophe. Regardless, I loved Mitchell's heavy use of R.E.M. on the soundtrack, they're a band that I loved but hadn't thought about in probably a decade.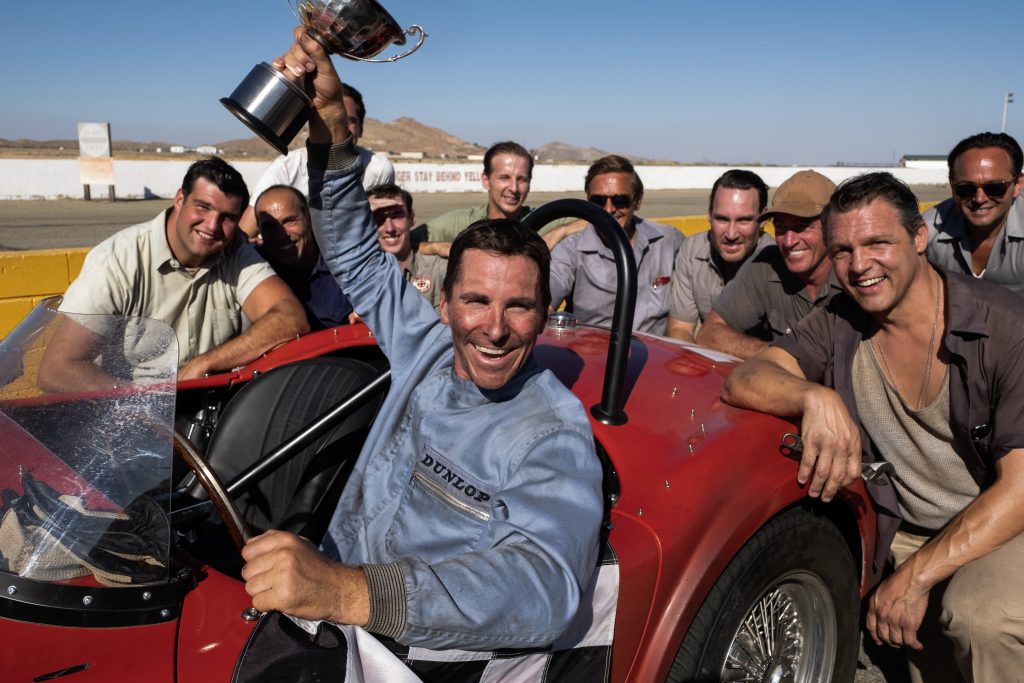 Chris: I also really enjoyed Christian Bale's performance as driver Ken Fields in Ford v. Ferrari. It was one of the better sports movies I've seen over the years (not a high compliment, I admit). I appreciated how Bale seemed to be playing a dramatic role from a place of a comedic role. That I came out enjoying that movie when I went in thinking I was expected to cheer for the Ford Motor Company was something of a surprise.
Josh: That movie didn't really work for me, but I feel like I'm in the minority as I see it popping up in all of the guild nominations.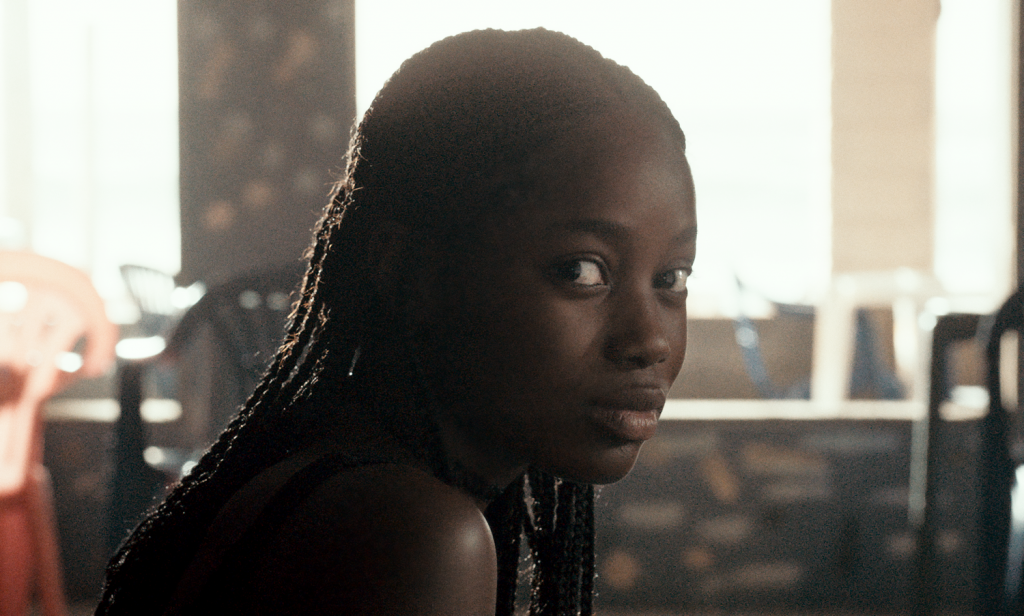 Tony: Other stuff I got to catch up on, courtesy Netflix, in December: Atlantics, a slow-burn drama about a romance between two impoverished young people in Dakar. The movie feels low-key and real, gracefully navigating a supernatural turn in its last half that gave me chills. I also caught The Night Comes for Us, an Indonesian/Chinese action movie boasting some of the most astonishing stunts and fight choreography I've seen in a movie in quite a spell. It's mythic in scope, funny, exhilarating, and gut-rippingly, arterial-sprayingly violent AF.
Josh: The supernatural turn in Atlantics really threw me for a loop. At first, I didn't know what to make of it, but as Mati Diop's drama of migration, it really worked as an actualization of the feverish rage for the people left behind. It's a striking debut that won the Gran Prix at Cannes. I wish that it had gotten a longer release, but it's encouraging that anyone who's interested can dial it up for themselves on Netflix right now.
Josh: I love the idea that things are on Netflix, but am notoriously bad at using any of my many streaming service subscriptions. It weirdly takes me far less effort to see something in a theater than at home. However, through the magic of needing stuff to watch on airplanes, I did finally get around to David Michod's The King, in which Timothee Chalamet plays dress-up as Prince Hal and Robert Pattinson hams it up as the young Dauphin. It was one of those Toronto debuts that got a lot of hype and then … faded into the ether (digitally, if not literally). And, you know what? Despite being neither of their best looks for the year (that goes to Little Women and High Life), it was better-than-decent. Sometimes that's all you need from a lavishly budgeted historical drama!
Morgen: I did see a decent chunk of films in December. Knives Out killed me (yuk yuk) and I would not be upset in the slightest to watch it one… or more times in the future. Honey Boy, as you see in my best of list, was one of my top for the year. It was painful and well told from an unexpected source. Queen & Slim is a complicated and appropriately messy discussion about race, feeling penned in and the need for anything, anyone to be a hero in this time of hatred and phobia. See it, but be prepared to have your emotions drained. Harriet was wonderful; I thoroughly enjoyed seeing this incredible human being, in all her bravery and harrowing acts, in full view. Feeling it, and reliving it made it all the more real and for no other reason that absolutely makes it a must watch.
Doctor Sleep was fantastic even though it's been forever since I've viewed The Shining and I haven't read the book itself yet. It sussed out characters in a way that wasn't boringly in-depth and the young actress playing Ewan McGregor's fellow "Shiner", Kyliegh Curran, was just stellar especially considering it was only her second film. Finally, I have to say it, Jumanji 2 was the biggest surprise of them all. I'd seen the "original" with Robin Williams, but hadn't seen the new video game-style reboot. I figured I'd understand it enough to enjoy without seeing the prequel, and I was totally right. It was REALLY funny and just plain fun. I didn't expect it and I'm a little annoyed at how good it is because it's just so dang goofy.
Josh: That's quite the marathon. Knives Out being one of the year-end success stories really warms my heart, especially after all of the squabbling over (and erasure of) Rian Johnson's turn at the helm of a Star War.
What's the movie of the decade?
We also played the meme of picking our favorite movies from the 2010s by picking one film from each year as our favorites.
Chris
Morgen
Tony
Josh
Black Swan
Drive
Holy Motors
Blue Jasmine
Life Itself
Carol
The Handmaiden
Good Time
Disobedience
Pain & Glory
Inception
The Help
Safety Not Guaranteed
12 Years a Slave
Guardians of the Galaxy
Room
Paterson
Get Out
Call Me By Your Name
Parasite
The Social Network
Drive
The Master
American Hustle
The Babadook
The Big Short
The Nice Guys
Get Out
Mandy
Dolemite is My Name
The Social Network
Melancholia
Zero Dark Thirty
Frances Ha
Force Majeure / Only Lovers Left Alive
Mad Max: Fury Road
Manchester By the Sea / Moonlight
Phantom Thread / Lady Bird / Call Me By Your Name
Roma
Parasite
I cheated largely because the format doesn't recognize how some years are much better than others, but even so, only a few films received multiple votes: Drive, Get Out, Call Me By Your Name, Parasite, The Social Network.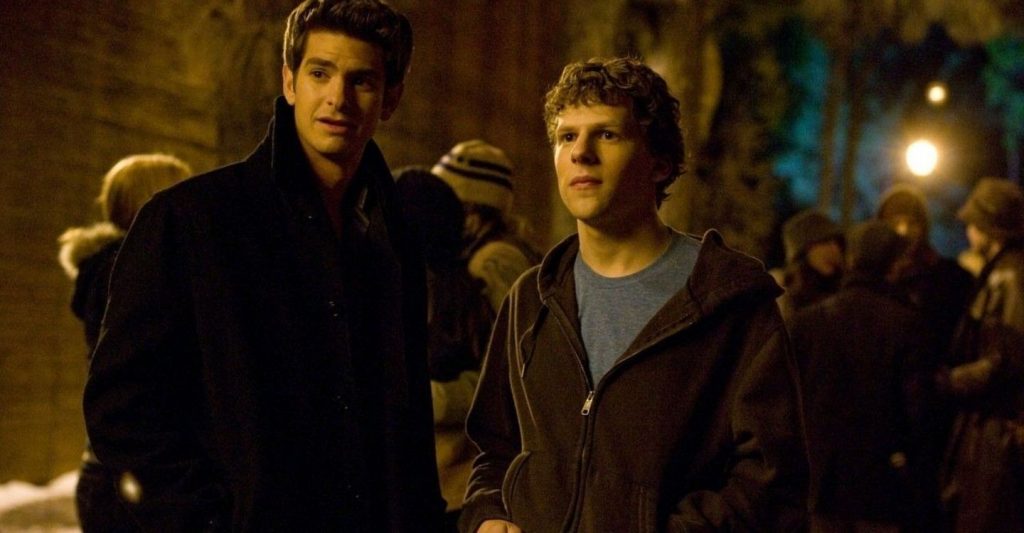 Josh: Of these, I easily crown David Fincher's masterpiece, The Social Network, as the Film of the Decade. Jesse Eisenberg's facility with simmering anxiety and self-possessed superiority were a perfect match for The Facebook's founder. By the end of the film, you almost feel sorry for the lonely manboy who'd come to rule the world just because he didn't know how to talk to his college girlfriend like a normal human being. The film also introduced us to the the wonders of Armie Hammer as both Winkelvii and Justin Timberlake's three comma club catchphrase. The film's merits alone would've put it at the top of the heap, but then it turned out to be infinitely and catastrophically more relevant than any viewer in 2010 might've guessed. But just as I split my vote for best of the year, my emotional pick for best of the decade is Melancholia. Just as Fincher's masterpiece presaged the mechanism by which the last decade went completely off the rails, Lars von Trier anticipated exactly how I'd feel by the end of it. As the 2016 election approached, crashed into us, and it's repercussions washed over our planet, every day has felt like this GIF.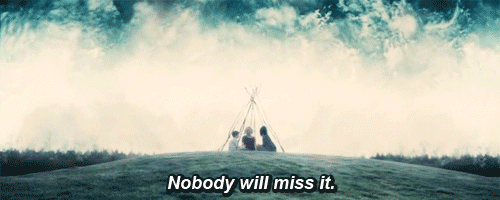 Tony: The prescience and the sheer brilliance of The Social Network have given it much more of a shelf life than many probably imagined, and obviously I loved it. But (and I know this is partly the Genre Nerd in me speaking up), but I adored Mandy, and it was definitely one of the few movies I saw last decade that felt utterly, truly unique–a tightrope balance of horror and exploitation tropes, delirious sensory-assault stylishness, and surprising emotional pull that just gobsmacked me upon viewing it. Based on Mandy and his debut Beyond the Black Rainbow, director Panos Cosmatos joins a very select company of working directors whose work I will follow to the ends of the earth. Easily my personal Best of the Decade.
Morgen: This is a nearly impossible question, especially being the newb of the group and to critiquing film in general. I have had a love, perhaps some might say obsession, with film and tv for most of my life so you'd think I'd be more in tune with a question like this… but it's giving me anxiety. So, I'll again just go with my gut and say Get Out. I've been entrenched and keenly aware of what our country has become, but also what little has changed since 1865. Jordan Peele seemed to come out of nowhere with this funny, angry, scary and generally full of subtext horror film. It punched me in the gut and I wanted to turn right back around and watch it again the moment I left the theater. I'm excited but slightly apprehensive to see where Peele goes from here; as Tony mentioned his follow up Us (incredibly disturbing nightmares for years to come, and so good) wasn't quite up to the level of Get Out. I'm hoping for something extraordinary from Antebellum, his third project in as many years. Not to put too much pressure on him, but I see a huge yet-untapped potential there.
Chris: I think I will join the consensus around The Social Network, even though it wasn't my favorite movie of 2010. Because Facebook is so intertwined within our lives, and the movie foretold so many things that were on the horizon. I think a good addendum to that is the Netflix documentary The Great Hack, which bookends the decade with an explanation of how Cambridge Analytica was able to exploit Facebook for nefarious reasons.
Josh: On that cheery note, here's to a 2020 that's less of a disaster than all historical evidence to the contrary would suggest. If not in real life, then at least at the movies!