I've been keeping a list of my filmgoing all year, yet despite months of tinkering, am still not completely satisfied with the order. Procrastination be damned, everyone else at the Sunbreak has shared their lists; so I won't stall any longer. I kept a few standouts from my mid-year check-in, plus a bunch of additions from the festival season and the crush of early winter prestige releases. Like Tony, I'll go in reverse order just so it will give me more time to decide on a number one.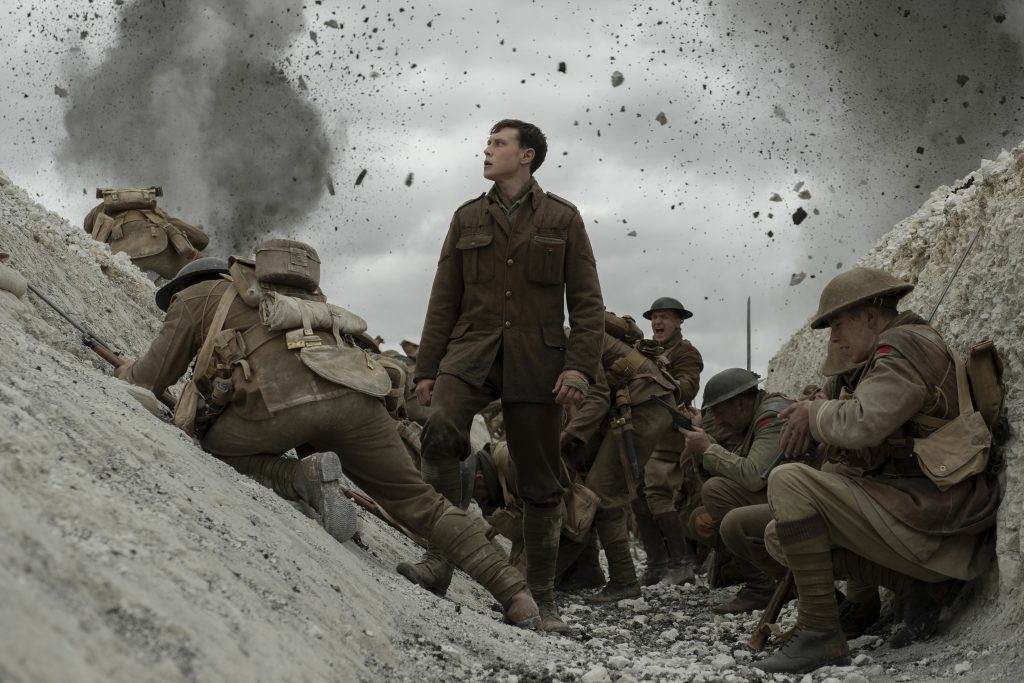 10. 1917 (Sam Mendes)
Like 2017's Dunkirk, this year brought another Briton's evocation of a war that plays with time. Where Christopher Nolan orchestrated a symphony of collapsing time scales across air, land, and sea during a crucial World War II evacuation, Sam Mendes and cinematography god Roger Deakins go into the trenches of the Great War and fake a single long take to follow two soldiers tasked with carrying a message to the front to avert a slaughter in a trap.
Of course, there is a key contradiction inherent in this supreme moviemaking flex: the film is shot to approximate a single unbroken shot, the dangerous mission transpires is set to over at least eight hours, and the running time is only two hours. As the soldiers (Dean Charles Chapman and George McKay) traverse perilous abandoned bunkers, ghastly corpse-strewn killing fields, and abandoned farms in between the fronts, those with mechanical minds may find it difficult to settle into the rhythms of this harrowing journey and will instead critically eye each sequence for the breaks that make conveying this constant sense of dread and danger possible. (I confess to counting a few small ones myself, in addition to one very obvious one.) This highwire setup is a canvas for some utterly outrageous technical filmmaking and they make the most of it in one jaw dropping scene after another. A desperate navigation of a trench packed with soldiers on the brink of an attack spiked my pulse and a night sequence during a bombing of a ravaged city is like nothing I've ever seen: simultaneously terrifying and beautiful and permanently etched into my memory.
But for all of the photographic showstoppers, the true magic of Mendes's film are when realtime lapses in plain sight without a cut, reminding you that this is much more a survivor's telling of a brutal war story than an explicit minute-by-minute accounting of a mission. These twittery feeling of these subtle little burbles, in pastoral settings, hiding places to catch a breath and help others, and amongst the brief company of other soldiers worn down by the futility of war are maybe the ones that will stick with me longest.
(scheduled for wide release on January 17)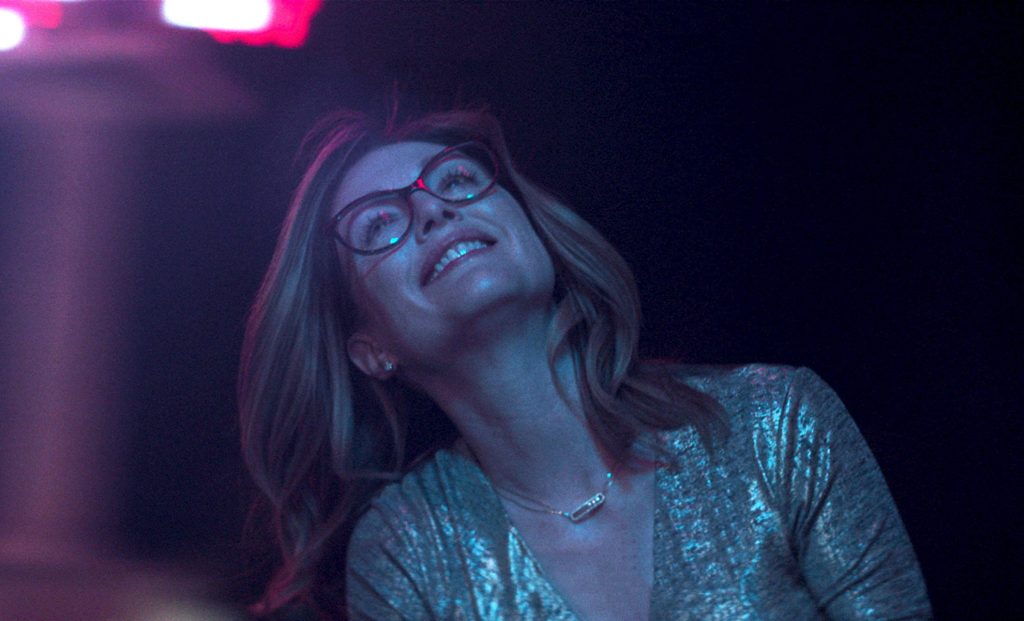 9. Gloria Bell (Sebastian Lelio)
Sebastián Lelio's remake of own film (Gloria) is a triumph of closely observed moments. Together with Julianne Moore, he makes a modest story of a Los Angeles divorcee's engagement with her family, job, and pursuit of a precarious new relationship with a seemingly nice guy feel breathtakingly monumental at every turn. Her straining optimism conveys the weight of a lifetime of little compromises and qualifications, magnifying the little joys and major disappointments. That it feels both lightly constructed while thrumming with intensity results in something inexplicably fantastic.(streaming on Prime and Kanopy)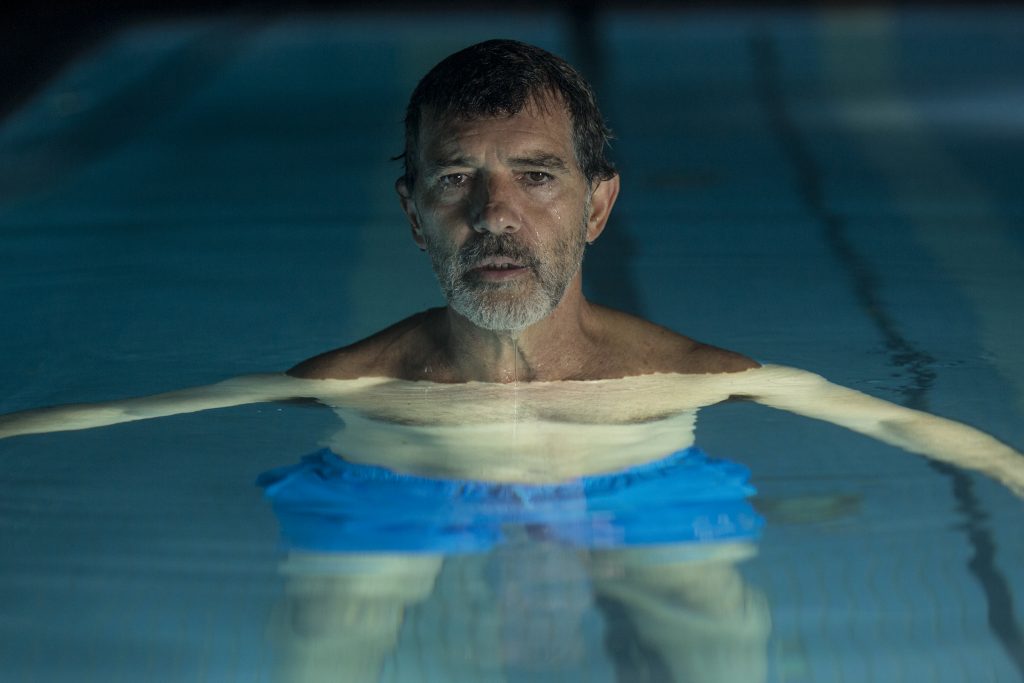 8. Pain and Glory (Pedro Almodóvar)
Antonio Banderas is terrifically nuanced in the role of a very successful pain-addled Spanish director on the verge of personal and artistic self-exile whose similarities to his longtime collaborator and great director Pedro Almodóvar are not at all accidental. Taking place in his fantastic present-day apartment, a messy substance-fueled rekindling of a broken friendship anchors melancholy reflections from a childhood awakenings in a seaside village cave house, bittersweet first love, and lingering regrets over his mother's last days. These meanderings form a lovely tapestry describing an artist's reawakening after a loss, with an ending that re-contextualizes and enlivens the preceding reminiscences.
(not currently playing or rentable, but hope for a re-release when it gets nominated for Oscars)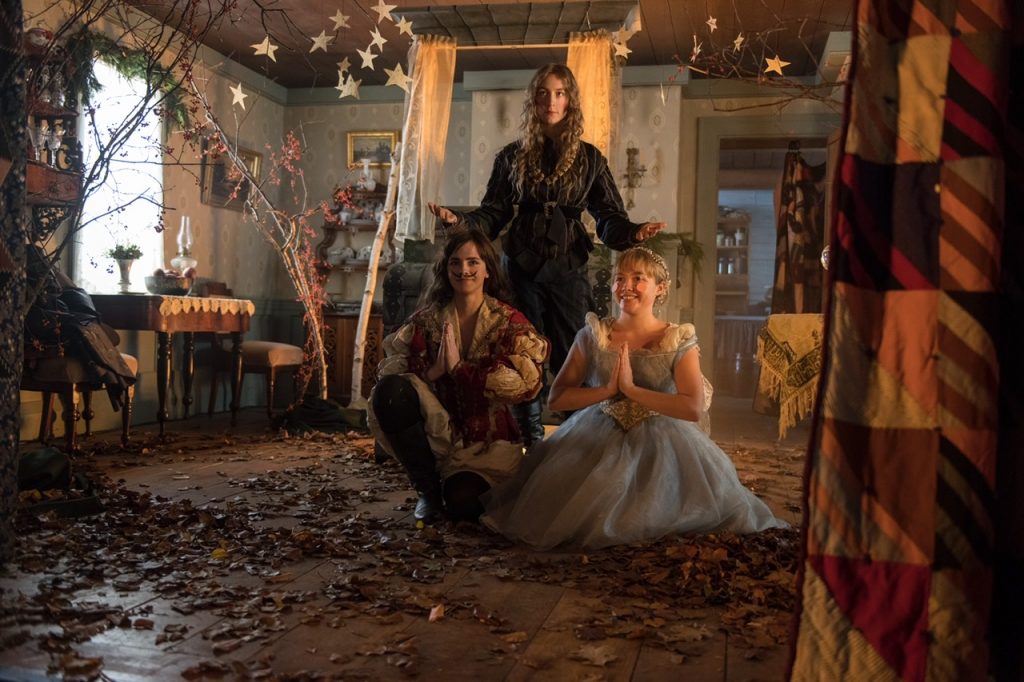 7. Little Women (Greta Gerwig)
In adapting Louisa May Alcott's beloved two-part novel, Greta Gerwig abandoned a strict linear chronology, shattered the two halves, and stitched them together such that glowing episodes from a Civil War childhood of genteel poverty echo and enhance events of early post-war adulthoods. As the camera dances through scenes of the sisters' close-knit Concord childhood makes each moment sparkle and instantly conveys why generations of readers so fiercely adore this boisterous little artistic family. The cast is utterly delightful, chief among them, the vibrant chemical bond between Saoirse Ronan's headstrong Jo and Timothée Chalamet's devilishly charming "Laurie". I'm not sure what the generational comp is (Meg Ryan and Tom Hanks?), but I hope that these two continue to make movies together forever.
Gerwig's telling is ultimately a modern one that foregrounds the stark economic realities of marriage in the nineteenth century, in most explicit terms through a tremendous monologue delivered by Florence Pugh, who brings a much-needed dimensionality to the oft-maligned Amy. But the issue reverberates throughout and underlies so much of the action, from Meg's budget-blowing fashion to Jo's steadfast endurance of the loneliness of an artistic life. A smidge of meta-textual blurring injects autobiographical details from Alcott's life directly into Jo's story, deepening the triumph of her furious production of the novel and the satisfaction of her negotiation of the financial terms of its publication. It even adds a knowing wink to a gauzy last-minute pairing, casting it as a shrewd concession to genre storytelling that was necessary to satisfying the film's truest romance: the first printing of a book that sold millions of copies. I love the vision that Gerwig and her sparkling cast brought to this story an hope it isn't ignored in the coming awards season.
(in wide release)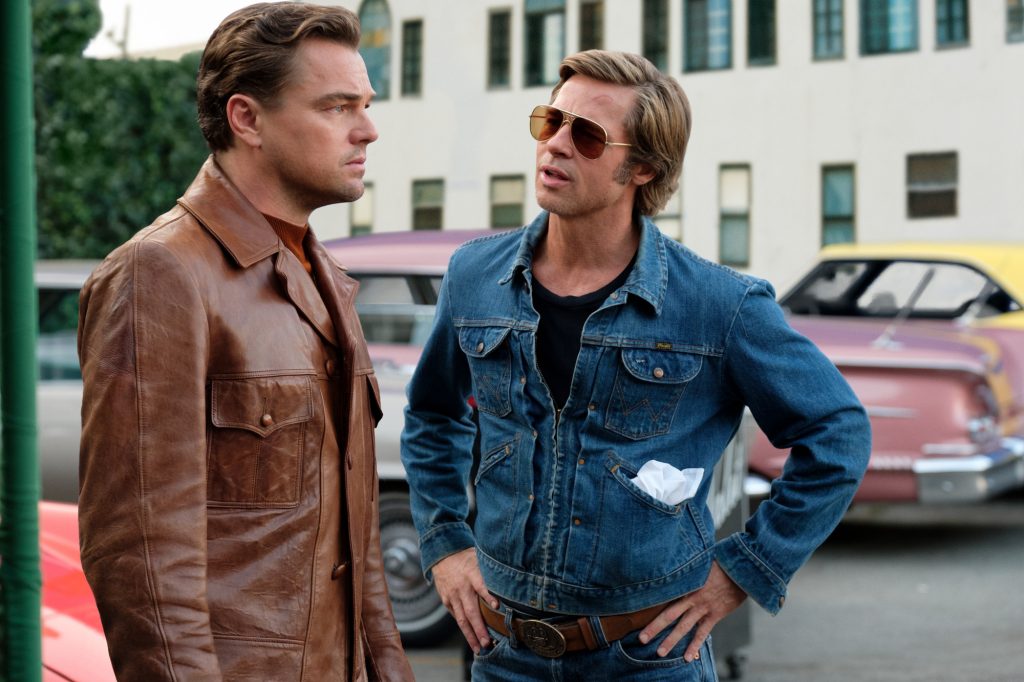 6. Once Upon a Time . . . in Hollywood (Quentin Tarantino)
Quentin Tarantino's adoring fable culminates in the Hollywood Hills on one very eventful night in August 1969. Along the way, it's a love letter told in three parts to the minor mid-century stars who never made it as big as their dreams: Leonardo DiCaprio as fading leading man Rick Dalton, Brad Pitt as his weathered trusty stunt double turned personal assistant, and Margot Robbie as his new neighbor Sharon Tate. Their performances are astonishing whether together, or separated into an on-set tragicomedy, an psychological thriller on a cult-infested Spahn Ranch, or a lovely day at the cinema. Tarantino's sense of place, time, and feeling are meticulous and adoring. The film's treasure trove of references is no doubt thrilling to deep aficionados of Hollywood history, yet it serves as more of an invitation than a barrier to an audience without Wikipedia-levels of knowledge. One does not need to be a film scholar to luxuriate in the shots of iconic restaurants, classic theaters, and gorgeous neon signs lighting up at dusk. Whether you catch every reference, it's a thrill to fall into wormhole-like flashbacks where real and imaginary histories co-exist side-by-side. The camera's movement is brilliant and engaging, and the soundtrack is somehow obscure, instantly recognizable, and utterly inspired at every turn. The result, including the culmination in an historically revisionary acid-dipped spree of extremely satisfying graphic violence, is deeply pleasurable from start to finish.(available for rent, various platforms)

5. The Souvenir (Joanna Hogg)
In a beguiling metafilmic reminiscence, Joanna Hogg casts Honor Swinton Byrne as a 1980s film student whose ill-advised romance with an older diplomat catalyzes a gradual recognition of her own sheltered privilege and a creative awakening. We realize the many ways that he's wrong for her before she does, but also recognize the attraction to his charisma and willingness to challenge and engage with her work. The often static camera might easily perceived as cool or standoffish, but what it chooses to conceal and when it chooses to reveal creates a surprising sort of intimacy that communicates volumes.
(now streaming on Prime)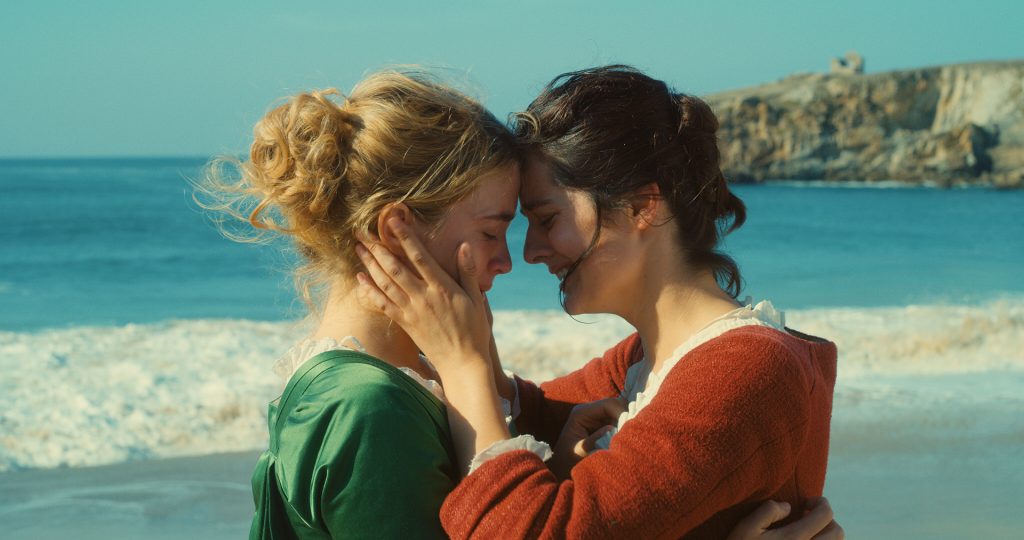 4. Portrait of a Lady on Fire (Céline Sciamma)
In Céline Sciamma's incendiary love story, a female painter is ferried across a choppy sea to a nearly abandoned estate where she has been commissioned to secretly make a portrait that will entice a marriage proposal for a Countess's willful daughter. Acting as a walking companion by day and relying on her observations to covertly paint at night, the story unfolds as a sensuous study of faces and glances, self-discovery and seduction, and a constant negotiation of subject and object, told entirely through the female gaze. It bursts with color and emotion, vibrates with life, and leaves you aching over the consequences of romantic and economic choices for survival.
(scheduled for wider release in early 2020)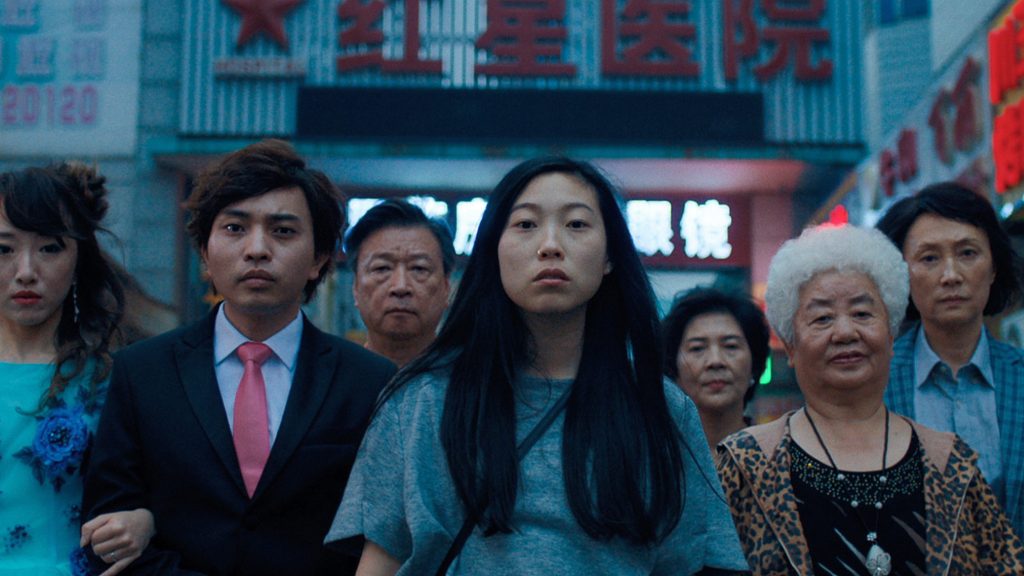 3. The Farewell (Lulu Wang)
Lulu Wang's deeply felt and richly constructed family conspiracy dramedy was the best thing I saw at SIFF. In it, a subdued Awkwafina struggles with her family's decision to conceal a terminal cancer diagnosis from their matriarch, instead contriving a hasty wedding for a cousin as an excuse for the whole family to reunite in China for one last visit. It's moving, funny, and revelatory, succinctly exploring the compromises of the emigrant experience, differences in cultural responsibilities about the burdens of grief, and has one of the most surprising credits sequences of the year.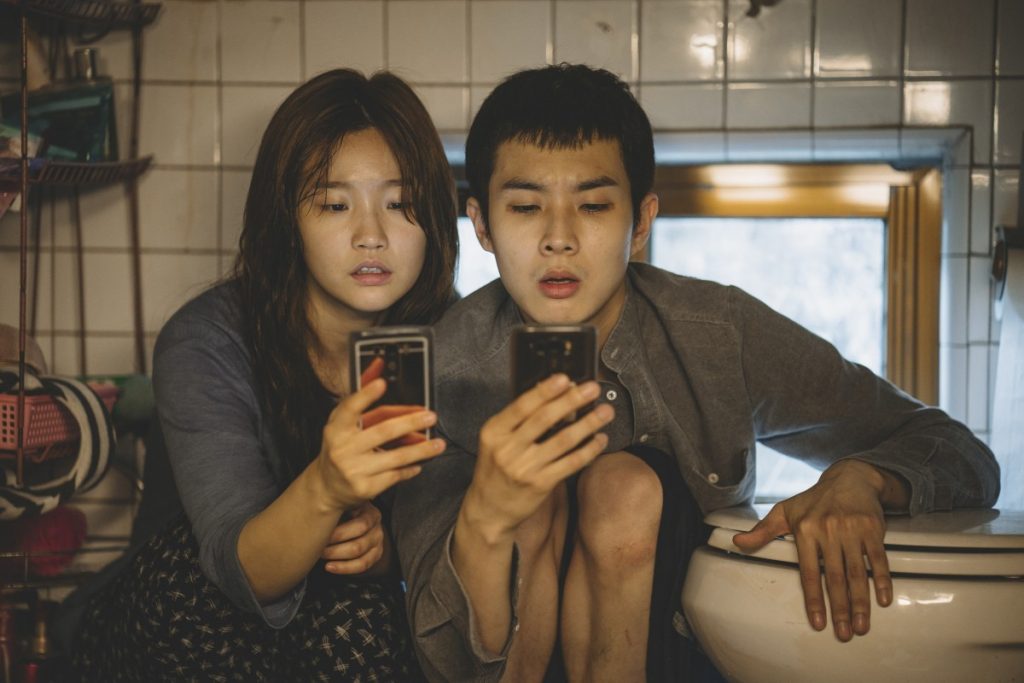 2. Parasite (Bong Joon-ho)
With apologies to Hustlers, there is no film that better captures the mood of this year than Bon Joon-ho's masterful Parasite. Through an escalating series ingenious and cutthroat schemes and deceptions, a lower-class family in Seoul ascends from a squalid semi-basement apartment to infiltrate every aspect of a wealthy household in an modern architectural marvel perched high above the city. This spring's Palme d'Or winner is the rarest of filmic commodities — a social drama that's relentlessly entertaining, cleverly surprising, and richly complex enough to leave audiences questioning their loyalties well beyond the impossible-to-shake conclusion.
(in wide release)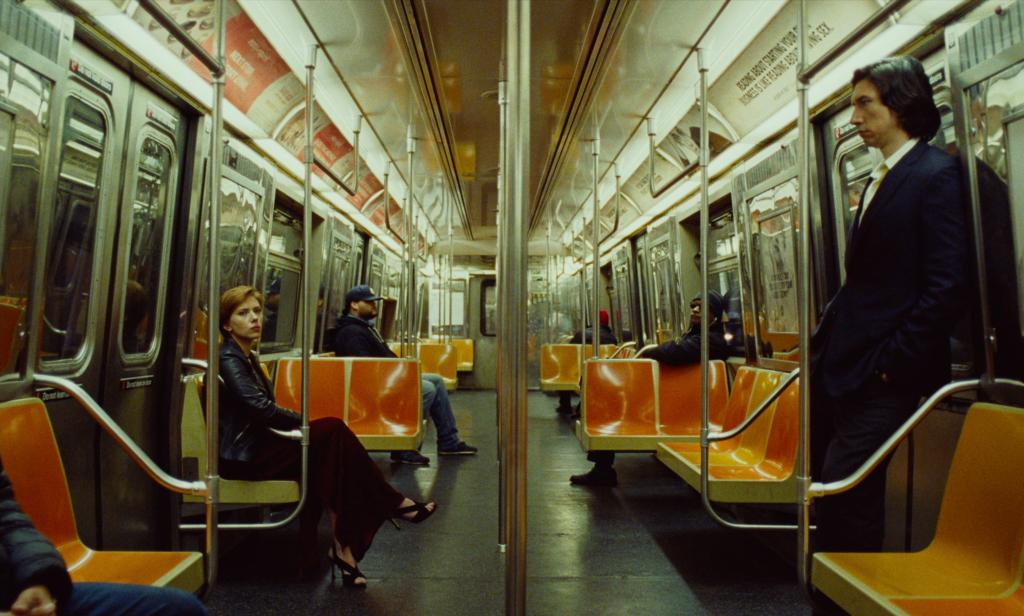 1. Marriage Story (Noah Baumbach)
It'll be a real shame if the four-panel twitter meme becomes the enduring legacy of Noah Baumbach's deeply humanistic chronicle of a couple's intention to amicably separate spiraling, in the style of a slow-motion horror movie, into an out-of-control monster. Unlike the relentlessly sharp and venomous The Squid and the Whale, here, the slow, painful, and overdue dissolution of an artist couple's marriage is mature, evenhanded open hearted, yet still devastating.
With uniformly outstanding, empathetic, and heartbreaking performances, Adam Driver and Scarlett Johansson portray real affection for each other, the inherent sadness of their separation, and throw themselves into the landmines of blockbuster arguments. It's tempting to keep score or argue afterward about which "side" was more in the right or wrong. However, while Driver's affable and exasperated edit may seem the more sympathetic edit, the greatest trick the narrative achieves is convincing the audience to finally pay attention to Johansson's wants and needs, gradually unspooling any naïveté that their conscious uncoupling could ever be an entirely amicable affair. It's a miracle that a film with such heavy emotions remains somehow light, funny, and improbably re-watchable.
I recognize that Parasite is the movie of the year, but I saw Marriage Story months ago and still find it's tiny thorns of small meaningful moments and giant broadway performances lodged in the general vicinity of my heart. For that reason alone, I'm calling it my movie of the year.
(streaming on Netflix)
Honorable mentions: I had Transit and Her Smell among the best of the first half of the year and really only omitted them here out of a desire to squeeze a few newer releases into the nonsensical tyranny of a top ten list. Uncut Gems rattled me at Telluride and it's almost been long enough that I'm ready for a re-watch. Martin Scorsese's elegiac reckoning with aging beyond a life of violence in the form of a historical mystery about the intersections of organized crime and labor, The Irishman was both consummately enjoyable to watch and haunting, digital effects be damned. Nadav Lapid's Synonyms was a frustrating, electric, and engrossing story of an immigrant trying to erase himself in Paris. Terrence Malick returned to linear plotting to make a visually engrossing tribute to fortitude in passive resistance to evil in A Hidden Life. With brilliant set design, Ari Aster's Midsommar was the most horrifying relationship disaster set in broad daylight. Bi Gan's Long Day's Journey Into Night made exhilarating use of 3D; James Gray sent sad Brad Pitt on a journey into the deepest reaches of space to deal with daddy issues and shed a magnificent science-defying tear in Ad Astra. After the well-deserved rapturous reception of his skewer-the-rich comedy mystery Knives Out, Rian Johnson doesn't need any of your sympathy tweets for the muddle that J.J. Abrams made trying to undo The Last Jedi. Finally, Hustlers was a thrilling reminder of why Jennifer Lopez is such a star, a rollicking criminal caper, and a searing indictment of the 2007 financial collapse.
---
And finally, my responses to the "pick the best movie from each year of the decade" meme. (A longer, less constrained list)
2010: The Social Network
2011: Melancholia
2012: Zero Dark Thirty
2013: Frances Ha
2014: Force Majeure vs. Only Lovers Left Alive
2015: Mad Max: Fury Road
2016: Manchester by the Sea vs. Moonlight
2017: Phantom Thread vs. Lady Bird vs. Call Me By Your Name
2018: Roma
2019: Marriage Story vs. Parasite